Six Nations: Phillipe Saint-Andre stands by decision to axe Louis Picamoles
France coach Philippe Saint-Andre says he has "no regrets" about dropping first-choice No 8 Louis Picamoles.
Last Updated: 02/03/14 4:43pm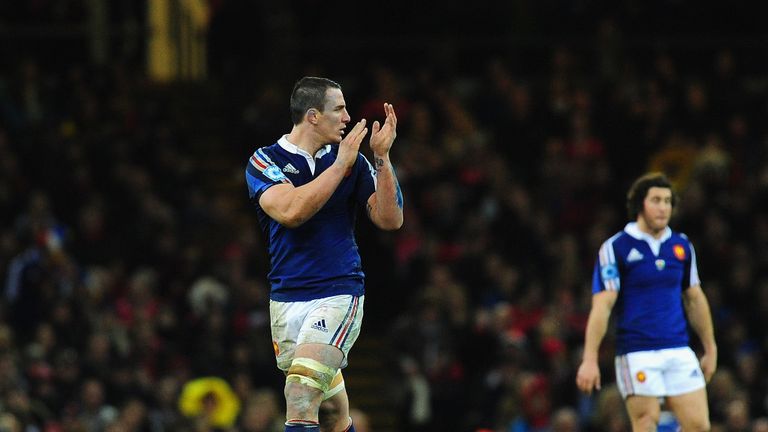 Picamoles was axed from the squad to take on Scotland for sarcastically applauding referee Alain Rolland after being yellow-carded against Wales.
Saint-Andre says he took a tough line to show Picamoles and the rest of the squad that he will not tolerate disrespect of officials.
Picamoles responded with a magnificent display for Toulouse in their 37-9 hammering of Clermont Auvergne in the Top 14 on Saturday.
Saint-Andre insists through that he does not regret dropping one of his best players.
"I saw all the (Top 14) matches (this weekend) and Louis produced a quality performance," said Saint-Andre.
"But then again, he knows why he is out of the group. The essence of our sport is control and respect for the referee's decisions.
"At an international level we are not allowed to applaud the referee after getting a yellow card.
Very good
"He knows that. He responded in the best way with a quality performance by passing and advancing. He was very, very good."
Clermont scrum-half Morgan Para was originally included in the France 30-man preparatory squad for Saturday's match despite being sent-off last weekend for head-butting Montpellier's New Zealander Rene Ranger.
Para was subsequently banned for two weeks and as a result was ineligible for the Scotland game.
"There is a presumption of innocence in our country. We were obliged to pick him in the 30-strong group according to the rules between the French Rugby Federation and the clubs," said Saint-Andre.
"If we hadn't taken him prior to appearing before the (disciplinary) commission, that would have meant that we too thought he would be punished.
"From the moment he was guilty, we took him out of the group."