Seeing Gareth Hock play for Widnes would be treat for fans, says Stevo
Stevo would be delighted if Wigan changed their minds and let Gareth Hock play against them for Widnes.
Last Updated: 22/03/13 3:01pm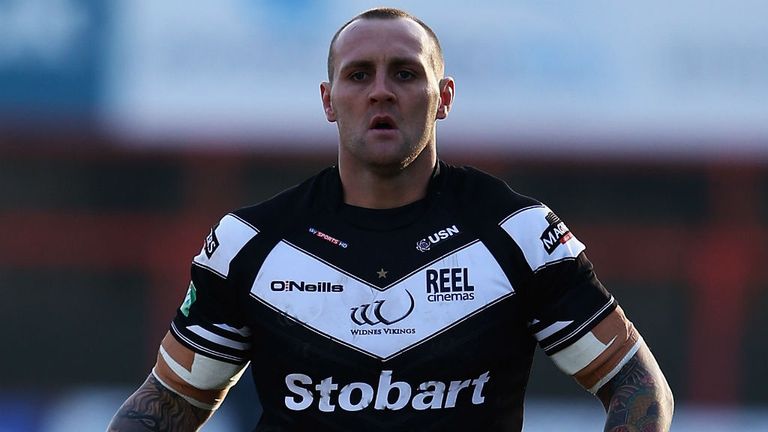 Widnes were happy to accept that condition and it amuses me that Vikings coach Denis Betts is stirring the pot and saying that Wigan are scared of facing Hock.
Wigan coach Shaun Wane has counteracted by saying Betts is talking absolute rubbish; Betts and Wane played together at Wigan and know each other pretty well and it tickles me to see them having a go at each other.
The Widnes squad have no less than 12 former Wigan players - if Betts thinks that Wigan are scared of one, imagine what they must feel about playing against 12 of them!
It is good PR and really winds this game up. Denis realises that he needs something to lift his side after they were hammered by Catalans in the south of France.
It would be great if Lenagan turned around and said: 'You know what, you think we are scared of him - we'll let you play him.' It would fill the place!
Business-wise I can see what Wigan are doing, but come on, Ian, they have dangled the carrot in front of you - give the fans a treat and let Hock play!
Missed
It looks like St Helens' James Roby will be out for 12 weeks with an ankle injury. He is such a great player and key to the success of Saints so will be sorely missed.
However, I was interested to see that a player like Roby - who has made his name as an attacking player - is averaging 45 tackles a game! It is not surprising that he has come up with an injury.
He is one of the most positive attacking players that we have got and is well respected Down Under, but when he has to make that number of tackles then he is not going to have much left to attack!
St Helens have worked hard on improving their defence and let's hope when he gets back he can get back to being his explosive attacking self.
In the long run this may be a godsend for him, though and by the time he gets back, Saints may well be in striking distance of the top four.
With Roby returning they may just reach another Grand Final!