England and Saracens lock Maro Itoje aiming to improve
By Rory O'Callaghan
Last Updated: 15/05/16 10:45pm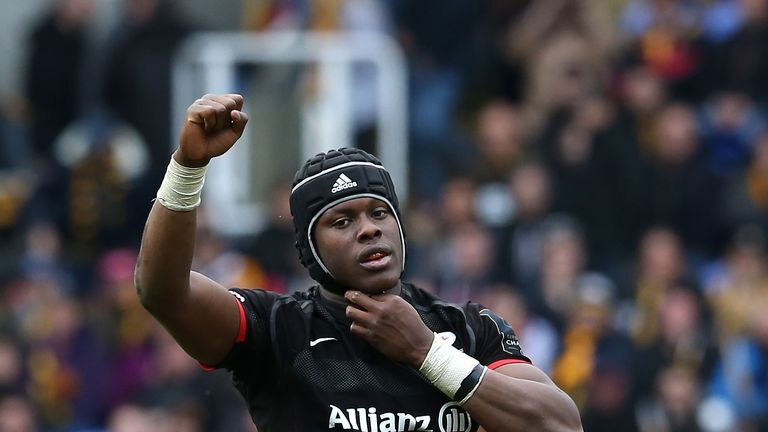 England and Saracens lock Maro Itoje says he "will continue to push the boundaries" in order to become a better rugby player.
Itoje has enjoyed a remarkable season for club and country and was crowned European Player of the Year following Saracen's 21-9 win over Racing Metro in Saturday's Champions Cup final in Lyon.
The 21 year-old, who was a major part of England's victorious Six Nations squad earlier this year, is also just two wins away from retaining the Aviva Premiership title with Saracens.
But despite all of his success both domestically and internationally this season, Itoje believes he still has room for improvement as a player.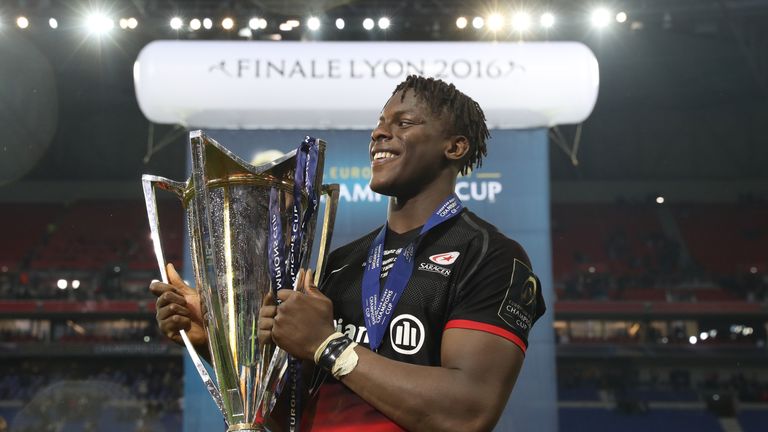 "I feel I am nowhere near where I think I can be. I think there is a lot to come," he said.  "I am still young, and there are still a hell of a lot of things I need to work on. I need to have that mindset and mentality if I want to keep improving.
"The plan is to become better at everything. No aspect of my game is perfect. There are a lot of things I know I need to work on with the coaches. Hopefully, if I do that, I will continue to push the boundaries."
Itoje also believes there is a lot more to come from Saracens, who could become the first English side since Wasps in 2004 to win both a domestic and European trophy in the same season.
"Everyone is happy. It's a big relief to get this (European title)," Itoje added. "If you look at the age of our squad, we are still relatively young and we have some big players from numbers one to 23.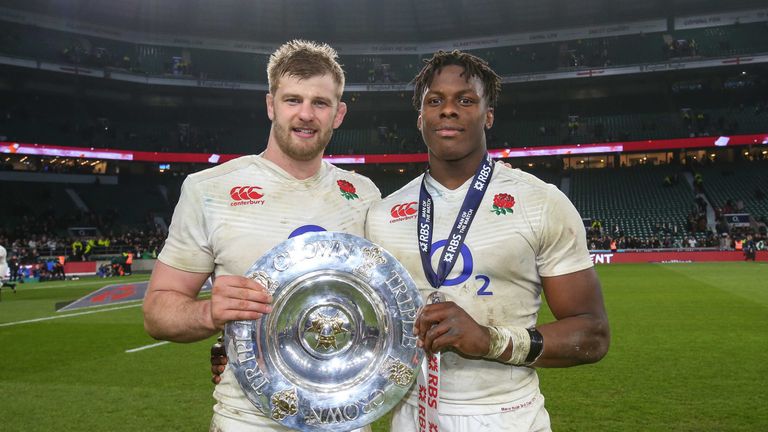 "The plan was to put them under pressure and make them make mistakes and force them to do things they didn't want to do. I think we succeeded in that.
"Obviously, they are a fantastic team. No team you play in the final is going to be easy, and it certainly wasn't easy.
"We want to go out and do well in every competition - it's non-negotiable. Now that this is finished, on Monday or Tuesday we will put it to bed and start preparing for the next game."
Itoje was also quick to heap praise on team mate Owen Farrell, who kicked all of Saracen's points in Saturday's historic victory.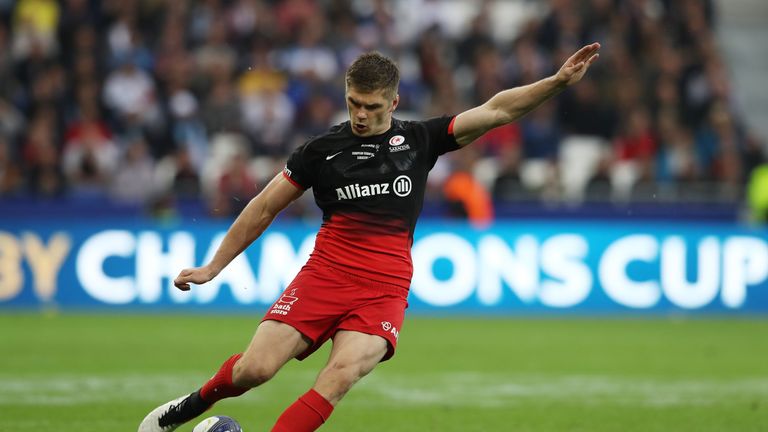 "Owen is a phenomenal player, and when it comes to big occasions that is when he steps up even more," Itoje said.
"He's a big-game player, he steps up to the mark, and you know if he's on your team he will not disappoint you and he will fight every inch to get the success that we wanted. He is a big part of our team."