Saracens prop Carlos Nieto confirms retirement plans
Saracens prop Carlos Nieto has announced he will retire at the end of the current campaign.
Last Updated: 02/05/13 6:05pm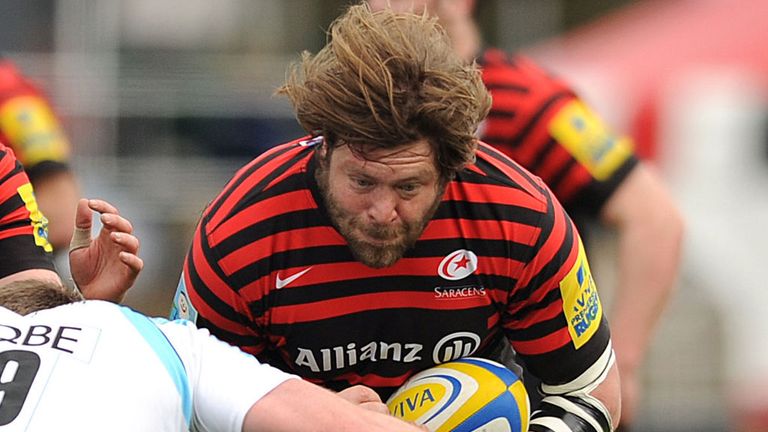 The 36-year-old joined the club from Aviva Premiership rivals Gloucester in 2009.
Nieto has won 34 caps for Italy having made his Test debut against England during the 2002 Six Nations tournament and he is keen to bow out in style.
"I'm really excited for the rest of the season, and to be honest I don't feel like I'm retiring yet, it hasn't crossed my mind," Nieto told the official Saracens website.
"I'm only thinking about preparing for the next few games which will hopefully bring the club more success.
"I'm still getting nervous every week, and I'm still looking to achieve and improve on the training pitch and in the gym.
"I still look forward to every game as if I was when I began my professional career when I was 22 years old.
"It's close to the end of my career and I've been extremely lucky that at the end of my time here in English rugby, that I have been able to play for the best team in England.
"I have been fortunate to win the Premiership in my time here, and we are in the great position at the moment to finish my career winning another title."