Manu Tuilagi joins Sale following release by Leicester
Move means Tuilagi will still be available for selection by England; Will Greenwood compares the move to Paul Pogba joining Leicester City
Last Updated: 13/07/20 5:47pm
England centre Manu Tuilagi has joined Sale Sharks on a deal running until the end of the 2020/21 season.
By remaining in England rather than opting for a move abroad, the 29-year-old will remain eligible for international selection, having already been capped 43 times.
The British and Irish Lion was a free agent after rejecting a 25 per cent pay cut and leaving Leicester, the club he joined as a teenager.
He will now be available for Sale's push towards the play-offs, when the current Premiership season resumes next month after the coronavirus shutdown.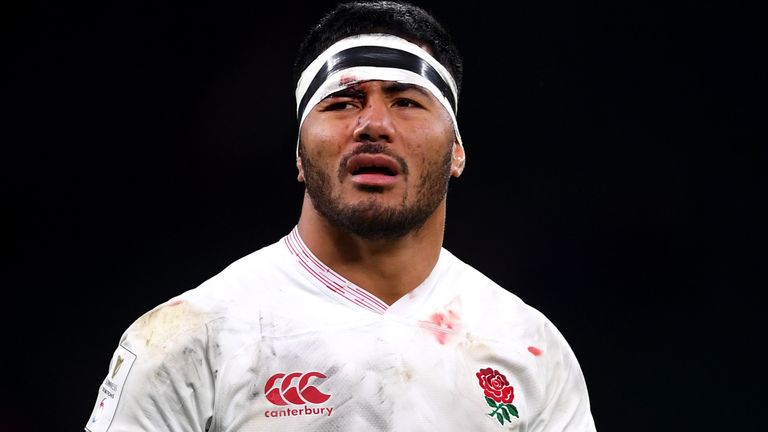 The Sharks sit second in the league standings, and will kick off the resumption of the season when they visit Harlequins on August 14.
Sale's Director of Rugby Steve Diamond said: "We contacted Manu's agent and Leicester Tigers last week to discuss the player's current position.
"After discussions on Friday, all parties - Leicester Tigers, Manu Tuilagi and Sale Sharks - agreed that the player was a free agent and was able to enter into negotiations with another club.
"Manu will be a fantastic commercial and playing addition to our squad and I am looking forward to seeing him join up with the lads at Carrington this week."
Tuilagi's England career would have stalled had he decided to move abroad, with The Rugby Football Union (RFU) standing by its position of not selecting overseas-based players.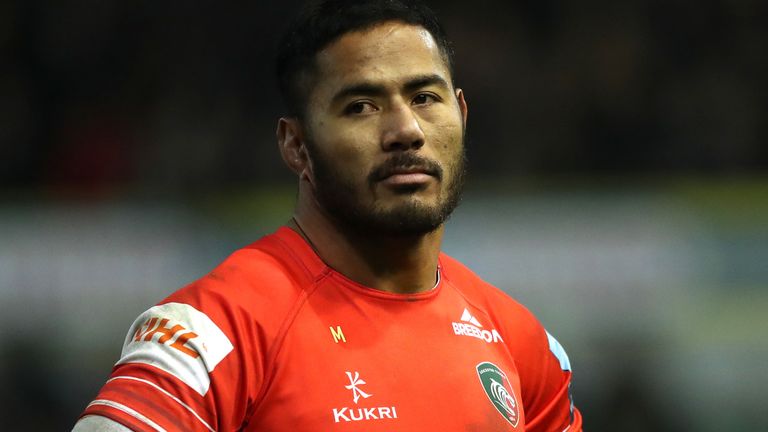 Greenwood: What a change of landscape for Tuilagi
Sky Sports' Will Greenwood has been explaining the different factors involved in the move.
"Staying in England keeps his England career open. It keeps the British and Irish Lions tour really on the cards because [head coach] Warren Gatland will really want the players to be playing international rugby in the next 12 months in order for him to select them to go to South Africa," he told Sky Sports.
"You think, if Premiership clubs have just reduced their wage bill, who on earth can afford Manu Tuilagi?
"Some reports are saying he's going to get paid as little as £200,000 a season. So you're thinking is it possible? One of the reasons it might be possible, is there might be a legal loophole.
"Wherever Manu goes, he has a legal ability to go back to Leicester Tigers and say 'No, no, no, I've got a deal for X with you. You weren't prepared to pay, I've gone elsewhere for Y. You have to make up the difference between X and Y'."
"It'd be an extraordinary situation. That's conjecture. I may be adding two and two up.
"But maybe, he's prepared to go to Sale because he's fallen out with Leicester Tigers, but would get the money back from Leicester, will keep his England career open and be able to go on the British and Irish Lions tour.
"He would literally be baking the cake, adding extra ingredients, eating it himself, and going 'Life is rosy'!"
Greenwood also said that the move will be a big change for the player who has 43 England caps.
"Going to a team that is second in the Premiership table, could push on, instead of being 11th with the Tigers, and saved from relegation by Saracens having been docked points. What a change of landscape he's got! That is a positive side to it.
"The positive side to the Tigers might be 'we've not ever had enough value for money out of him in the first place. Actually it's OK if he leaves'.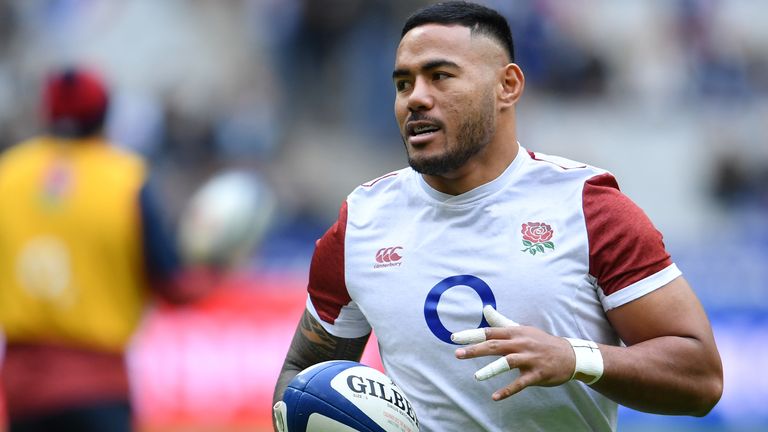 Greenwood: Diamond a key part behind the move
Greenwood also spoke about the impact of Sale Director of Rugby Steve Diamond.
"Steve Diamond has a fantastic relationship with the owner Simon Orange. I've played with Steve for many years. He's a dealer, he's a trader, it's called arbitrage. If there's an opportunity, just do it and work out the cost after.
"If you see value, if you see an ability to pick up a world class player for less than what he's worth because of an ability to recoup the money somewhere else. Steve Diamond is that sort of boss who would roll the dice.
"Six months later he might go 'Oh'. But at the time he gets more right than he gets wrong and will have a go".
'It's like Pogba joining Leicester City!'
Greenwood says it is unusual to see this kind of move in the Premiership and compared it to a big football transfer
"It's a bit like a Manchester United player going to Leicester City. I use Leicester City because they're up there and haven't been up there. It's sort of Paul Pogba or Marcus Rashford going up the road.
"It would have [Sky Sports presenter] Jim White out with his yellow tie going apoplectic with excitement!
"That's why there's a level of excitement in the Greenwood household. This sort of move we don't really see that often in the English Premiership."