Schalk Brits explains South Africa retirement U-turn ahead of England Test
Brits feels the Springboks have "big potential" ahead of facing England, live on Sky Sports
Last Updated: 30/10/18 10:50pm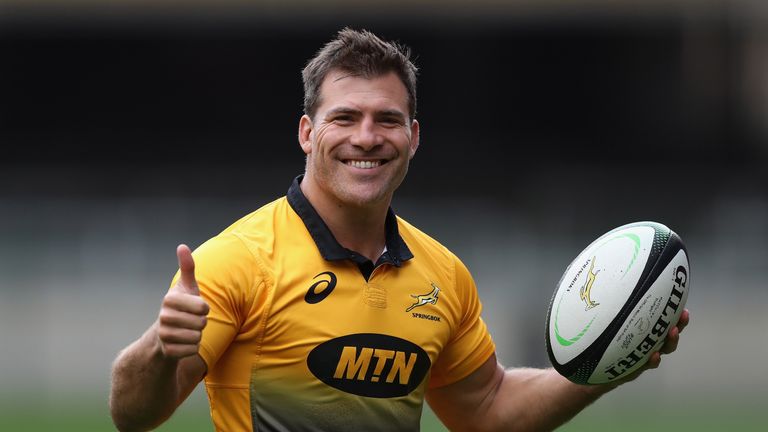 Schalk Brits has explained why he altered his South Africa retirement plans, with next summer's Japan World Cup firmly in his mind.
The 37-year-old has come out of retirement to rejoin the squad, admitting he has done so to chase his World Cup dream and end his career without regret.
Evergreen hooker Brits brought down the curtain on nine glittering years with Saracens in the summer, and with it his 11-cap South Africa stint.
But the 37-year-old has since been coaxed into making a big U-turn, and could now feature against England at Twickenham on Saturday, live on Sky Sports.
Brits delayed his plans to combine university study with a move into the business world to chase selection for next year's World Cup in Japan, and thanked those who have helped make that possible.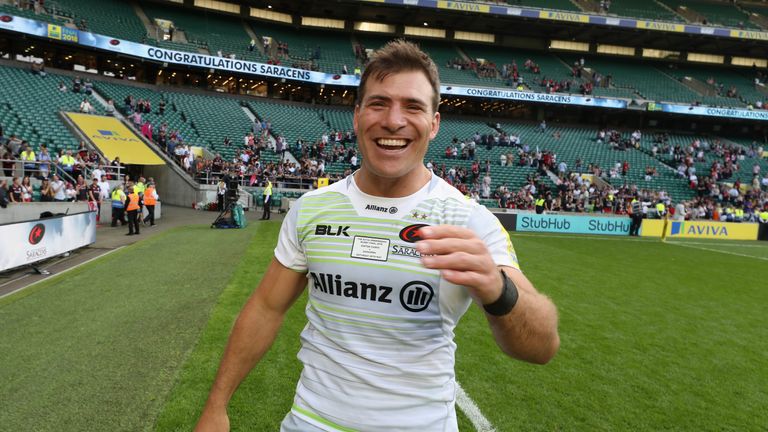 "Firstly it was a short-term return; I thought my studies would start in September, then work in August, and June was one month off," said Brits.
"I went on holiday with my wife to Ibiza anyway, we had chill-out time and that was a bit of a sabbatical so I thought, 'why not join the Boks for three weeks?
"Then the discussions followed and six months later we only have eight months left (until the World Cup).
"From a studying point of view to do it when I'm 37 or 38 there's not much difference. The guy that's offered me a job said, 'what's the difference between 37 and 38?'.
"He said, 'you regret the things you don't do'. And that's certainly one of those things that fits.
"And with (South Africa boss) Rassie Erasmus' blessing and the way he wants to try to keep me involved, it has made it quite an easy fit," he added.
"There's a big potential for this side, I think we're growing at a rapid pace."
#Followtherose this autumn with all of England's Tests live on Sky Sports throughout November. The action starts on Saturday November 3 against South Africa before clashes against New Zealand, Japan and Australia.