James So'oialo accidentally grabbed Adriaan Strauss' testicles
Samoa full-back James So'oialo cleared of "malicious intention" in grabbing Adriaan Strauss' testicles
Last Updated: 23/06/13 2:30pm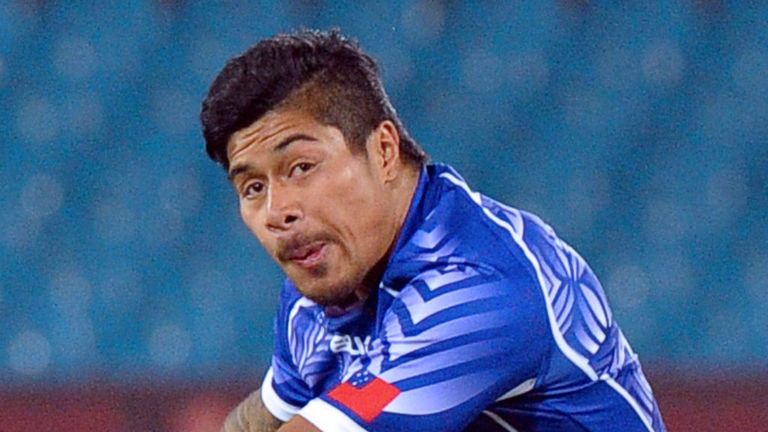 Judicial officer Jeff Blackett took no action against So'oialo and accepted the player's explanation that he did not deliberately grab Strauss' testicles at a ruck in the second half of the Springboks' 56-23 win at Loftus Versfeld in Pretoria.
"In the dynamic situation of a ruck in which he (So'oialo) was attempting to clear out an opponent, he attempted to grab hold of his (Strauss') shorts and accidentally grabbed his testicles," Blackett said in his ruling, dismissing South Africa's citing against So'oialo.
So'oialo had been called to a hearing in Johannesburg for allegedly "committing an act contrary to good sportsmanship."
But Blackett said Strauss "himself accepted that there was probably no malicious intention."
Strauss was furious immediately after the incident in Saturday's test. TV footage showed So'oialo putting his hand between Strauss' legs and grabbing at his groin area and an angry Strauss responding by wildly throwing a punch, which missed, and then chasing and swearing at So'oialo.
Referal
French referee Pascal Gauzere referred the incident to the TV match official.
In audio heard on the live broadcast, TV official Deon van Blommestein reported to Gauzere: "Um, I can confirm that 15 blue (So'oialo). I can confirm that 15 blue did grab that player (Strauss) in an indecent manner."
Blackett said that So'oialo had straight away conceded at the hearing that he had grabbed Strauss' testicles, but said it was not intentional.
"I determine on the balance of probabilities that the player did not intend to squeeze Strauss's testicles, nor were his actions reckless," Blackett said.
At a second hearing for the Samoans on Sunday, wing Alesana Tuilagi was suspended for two weeks after being sent off for a dangerous head-high tackle on Springboks captain Jean de Villiers in the same game.