Rhys Webb insists keeping all Welsh derbies in the PRO14 is 'massive'
By Michael Cantillon
Last Updated: 07/08/17 5:40pm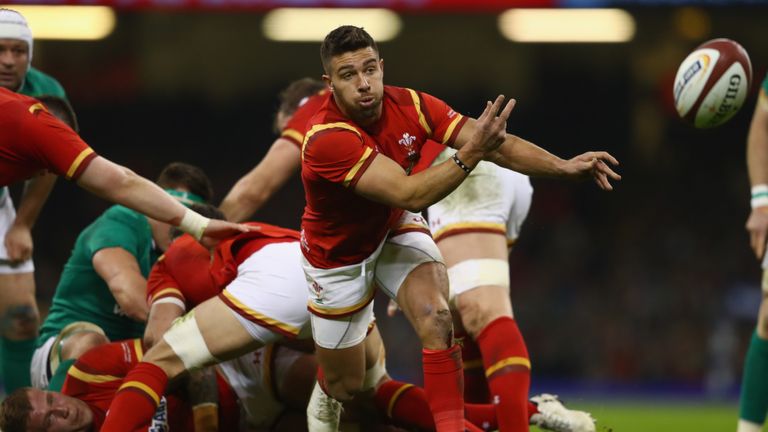 Rhys Webb spoke to Sky Sports about the new PRO14, his British and Irish Lions tour experience and his ambitions with Wales this season...
On August 1, official confirmation arrived of the Cheetahs and Kings' introduction into a new pan-European PRO14, with a changing of the league's format into a two conference system.
Within each of these two conferences will be two Irish provinces, two Welsh regions, one Scottish club, one Italian club and one of the two South African sides.
One issue raised initially regarding the new set-up surrounded derby fixtures and the possibility of losing these, but the official announcement revealed 21 regular season matches for each club, with all derbies remaining in place.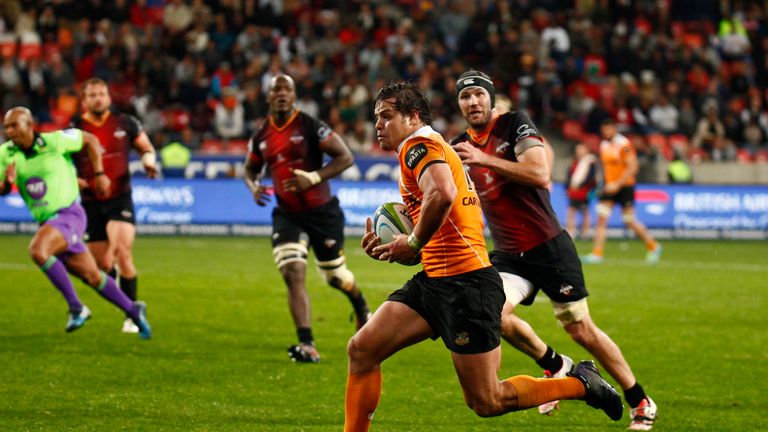 In this restructure, Webb and his Ospreys colleges have been placed into Conference A alongside the Blues, but will still face the Scarlets and Dragons home and away, something he says is vital for the league.
"It's massive to keep all the derbies in place," he said. "To play Judgement Day in the Principality Stadium, the crowds are getting bigger and bigger.
"Even when we don't play at the stadium, we play at our home pitches and there's still a really good environment to play in.
"In these derbies everyone wants to perform. You come up against rivals and someone looking for your jersey so it's always good, it's always a hostile environment and exciting to play in."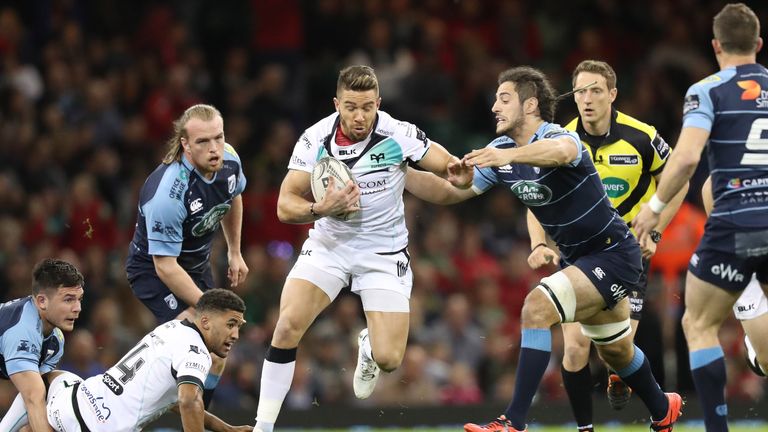 In welcoming in the two South African franchises, the division will transform from a Celtic and Italian league into a global one.
Having begun his career in the old Celtic League, and played the rest of it in the PRO12 thereafter, Webb admits he is looking forward to experiencing the unique new changes, allaying any immediate fears that sprung to his mind regarding travel.
"It'll be pretty good, it's interesting," Webb added. "A trip to South Africa is a positive, it's somewhere I've never been and it's good to welcome these guys into the league and hopefully they'll add competition and the league will just get stronger.
"Everyone's had their reaction to it and we're all looking forward to the season kicking off and getting going.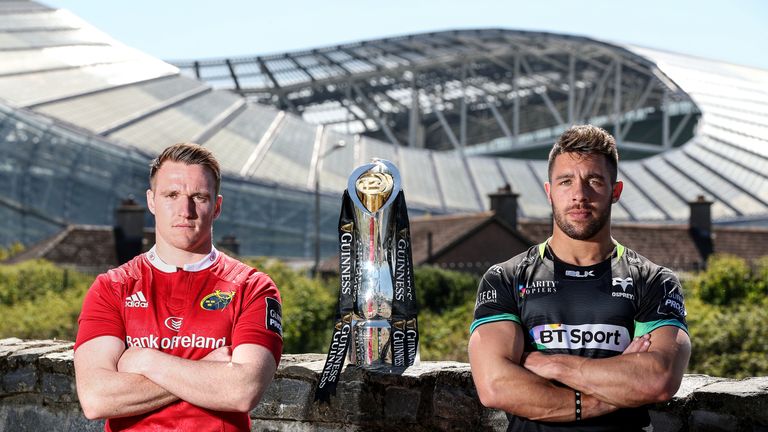 "At first I just thought about the travelling, it came to mind straight away. Obviously, they're in the same timezone as us but I think the travelling is about eight hours, so as long as you get there at the beginning of the week you're playing, there's no reason why you can't adapt.
"Ideally I think you'd leave on a Tuesday, have a day off on the Wednesday and then have two days training over there before you play. It's not the end of the world. It's eight hours and then you're good to go."
'Lions tour the pinnacle of my career but frustrating'
The 28-year-old was a part of Warren Gatland's Lions tour to New Zealand over the summer, featuring in five of the 10 tour games and making the squad in each of the three Tests.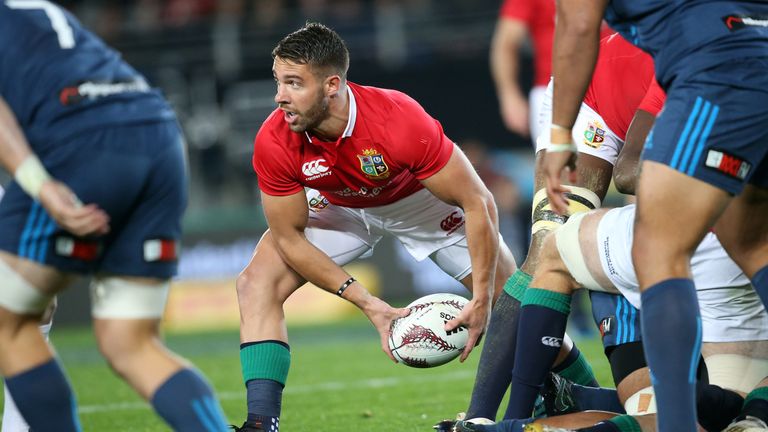 While he says being part of the drawn series was the highlight of his career so far, he also conceded there was a touch of frustration over how things went for him personally, having amassed just 24 Test minutes in his selection battle with Conor Murray.
"The Lions was a brilliant experience, it was the pinnacle of my career," he said. "It was great to be involved with so many boys I haven't played with or against, like a lot of the English boys, and there were a lot of world-class boys there as well, so it was great to come along and play with these guys as four nations into one.
"It was a brilliant six weeks playing with them and to come away with a draw was pretty impressive as well.
"The challenges of a Lions tour are that you have to get yourself mentally right for game after game. I think I went playing the first four or five games, so it's a lot really to get yourself emotionally high and then trying to switch off as well when sometimes you've got a one-day turnaround until the next game.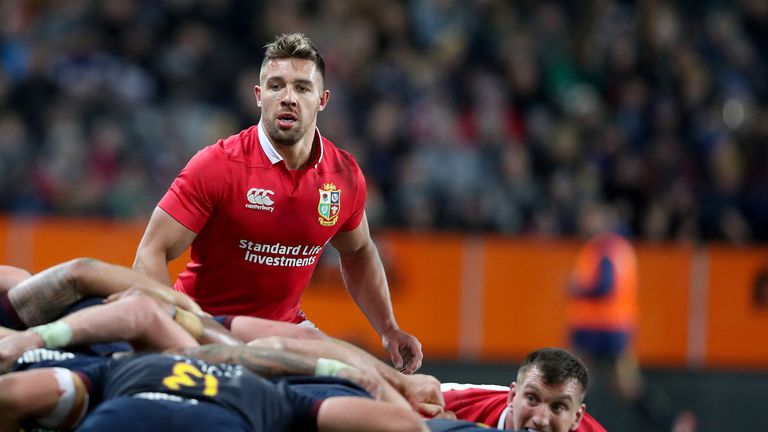 "That was the most challenging aspect for me, just staying focused the whole time, and I felt I did that although I would have liked to have played a lot more in the Tests.
"But coming on, I just had to get into the game as quick as I could and do my best for the team.
"I was lucky enough to come on and obviously score in the first Test. I didn't get on in the second Test, which was disappointing, and the third Test I got on as well.
"It was frustrating at times. Personally, I was thinking I could have got on a bit earlier in the games and could have offered something else to the team, but the coaches obviously had their own opinions and thoughts so it's just one of those things where you have to keep your head down and get on with it really.
"It was quite difficult yeah, because you know the coaches and after a win like that in the second Test, I kind of knew that they weren't going to change much, so it was a fact of just trying to work hard in training and put my hand up for selection again for the third Test."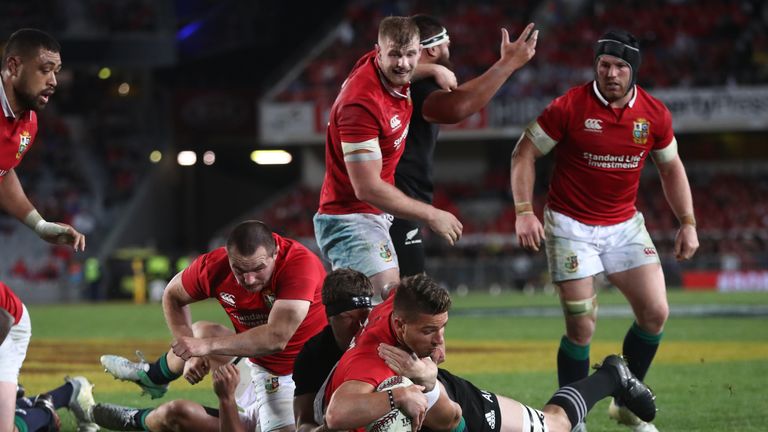 An enthralling six-week tour came down to the final seconds as a third Test draw at Eden Park left all things level. In retrospect, a draw in the backyard of the double world champion All Blacks will be looked upon as a tremendous achievement for years to come, but Webb revealed at the time, confusion reigned at what to do and what to feel.
"I think when the whistle went we thought: 'well what exactly happens now?'" he said.
"We thought: 'Is there one more game? Is it extra-time, or what?', but look we play the game because we want to win and part of us was obviously disappointed that we didn't win, but a draw after a lot of people had written us off was good.
"We believed as a unit, as a team, we could go over there and obviously create history and a draw at the end was probably the right result."
'It's about time Wales won something'
It's approaching five years since Wales last won a piece of silverware: the 2013 Six Nations Championship before the previous Lions tour to Australia, and next year they face a tough schedule in travelling to England and Ireland.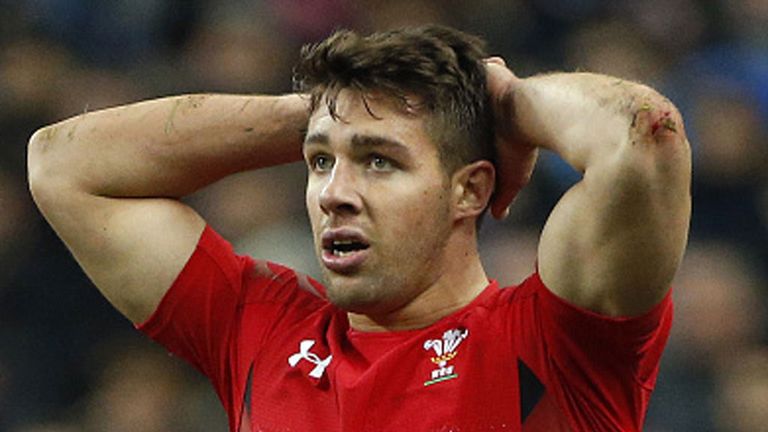 Having made his international debut during Wales' 2012 Grand Slam campaign, Webb concedes they must start challenging for honours again soon, and feels their brutally tough November fixture list should get them in the ideal shape to do so.
"The November internationals will be quite a good stepping stone now," he said. "They [Wales] took a lot of young boys on the summer tour to play Samoa and Tonga, so it will be interesting to see these boys and the Lions boys come back together.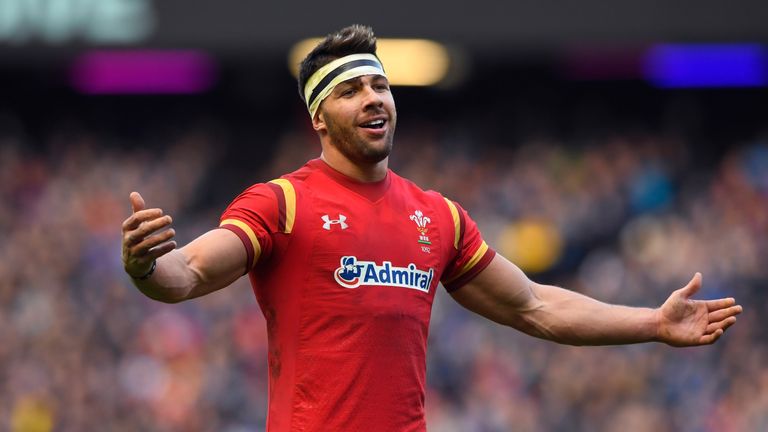 "We play New Zealand, Australia, South Africa and Georgia, so again we're going to test ourselves against the best sides in the world and then go into the Six Nations, which if it's anything like the last one where everyone was beating everyone, it'll be a hell of a tournament, which is great to be involved in.
"Hopefully it can be the same again but it's about time we started winning stuff again, though there are a lot of teams out there playing great rugby as well.
"It's going to be tough but there's no reason why we can't."