Gruff Rees will leave his role as backs coach with Welsh side Ospreys at the end of the season.
Rees announced he will not be renewing his contract when it expires at the end of the current season, and leaves Ospreys after 13 years with the Welsh region.
He was appointed backs coach in February 2012, having previously served as a skills coach with the Academy and senior squad.
Rees told the club's website: "I've been talking to (head coach) Steve Tandy since last year about the future direction of the Ospreys, about what this group needs and about my own hopes and aspirations, even when we were in the middle of a positive run of performances and results.
"I'm very aware that I've been in this environment for a long time and have been on the field talking to some of the squad for 10 years or more, particularly those I worked with when they were coming through on the development pathway.
"That's a long time for them to be hearing my voice and for me to be talking to the same people.
"For now I'm firmly committed to helping improve our fortunes, starting with an exciting back to back Euro challenge and then going into the local derbies.
"I'm proud of the small part I've had in developing regional and national players, and for the relative success we've enjoyed here over the years."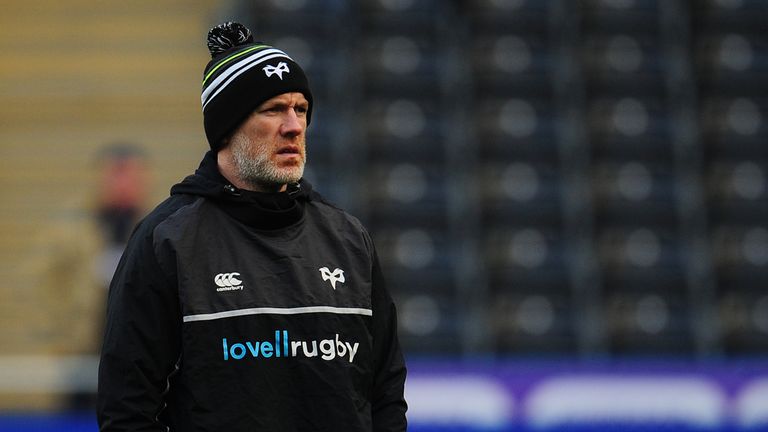 Ospreys' head coach Tandy said: "Gruff has been amazing in and around the Ospreys environment for so long and has contributed immensely to the cause.
"He's played a huge part in the development of so many players who have gone on to represent the Ospreys,
Wales and the Lions, and has been immense in terms of the support he has given me personally.
"We've been talking for a long time about the future, we've spoken frankly about the situation, and been completely honest about expectations and what the best next step for everybody is.
"He'll be missed by everyone at the region when he leaves but, understandably, he is entirely committed to ensuring that between now and the end of the season he does all he can to help us improve on our current fortunes before moving on to his next challenge."