Will Greenwood says France did not manufacture a HIA against Ireland
Last Updated: 08/02/18 12:50pm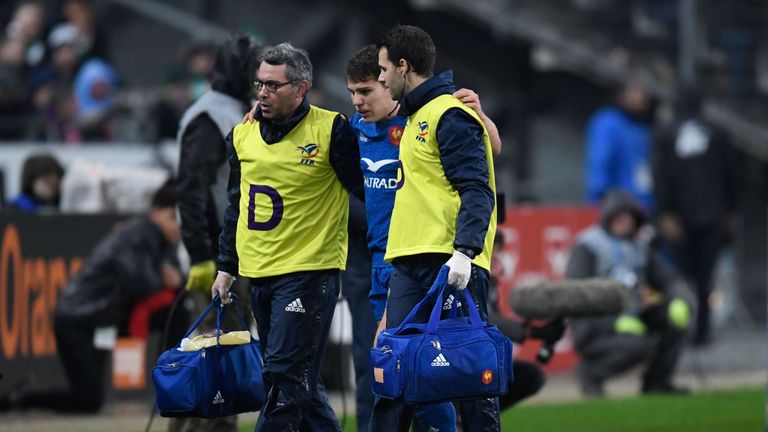 Will Greenwood says the HIA controversy surrounding Antoine Dupont has nothing to do with French skulduggery.
Scrum-half Dupont suffered knee injuries, but was also sent for head injury assessments (HIAs), which allowed starting No 9 Maxime Machenaud to return to the field in the match against Ireland.
Earlier in the game, fly-half Matthieu Jalibert was also sent off for a HIA after taking a knock to the knee but it was Dupont's HIA that caused the most controversy with the Six Nations committee announcing a review into the incidents.
However, Greenwood says there is no way France were trying to abuse the system and that both incidents were justified in the context of what the independent match doctor had seen.
"People are coming out and having a pop at the French - we don't mind a pop at the French now and again but in this instant absolutely not," said Greenwood on The Offload.
"I think the independent medical officer who was there on the day was being overly, overly cautious.
"The first one with Jalibert, there was a knee to knee collision with Bundee Aki. It looked awkward and he went down. They are all terrified of that George North photo - no one wants an incident like that to happen again.
"With Dupont you can't just jump on the bandwagon and say typical French, they are manipulating the system.
"If they were manipulating then we jump ahead and Machenaud would have come on and kicked the penalty because he was a 100 per cent kicker - but instead Anthony Belleau kicked it and missed it."
In Saturday's post-match press conference, France boss Jacques Brunel insisted Les Bleus had no control over either Dupont or Jalibert being removed for head injury checks. However, former Ireland skipper Brian O'Driscoll was among those who questioned the fairness of the decisions, but Greenwood disagrees.
Love a good debate... I agree that an incorrect conclusion, hugely difficult area re Heads, was drawn but the intentions were good from the Independent Doctors. I do not believe French Drs and players are being sent out to manufacture HIAs.

— Will Greenwood (@WillGreenwood) February 8, 2018
"This not French planning, this is not Jacques Brunel, this is in no way the French saying that we have to get Marchenaud back on," added Greenwood.
"Let's go back to what happened. Dupont goes around the corner, steps - which we later see did his knee - gets smashed in the tackle and as he goes down he lies prone on the floor and does not move.
"The first movement after that there is no writing, a hand to the head which is right by Nigel Owens. (Henry) Chavancy - who has nothing to do with HIA is running into Owens saying 'his head, his head, his head.'
"Then it comes in from the independent doctor saying that they have to check the head. Later we find out that of course it looks like his knee.
"I 100 per cent believe they [those questioning the decision] got it wrong. They need to watch the incident - Dupont has gone down, he is lying there not moving near a ruck. The doctor is going to say in the ear that they need to check that for HIA.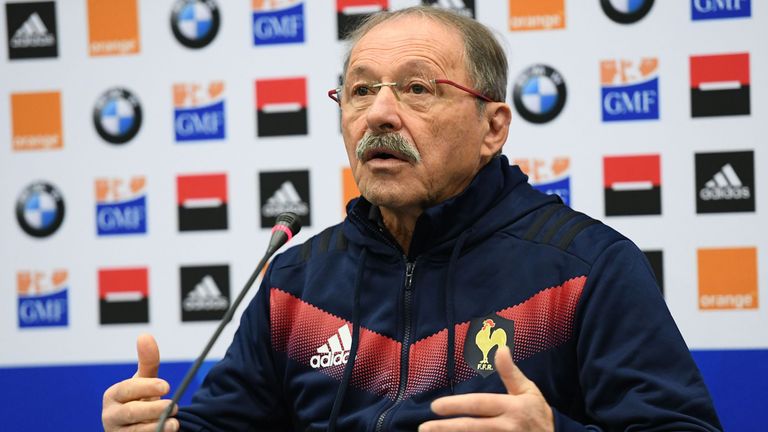 "You still need to check his head whether he has done his knee or not."
Greenwood believes the way to avoid situations like this is to give the independent medical officer time to confirm whether a head assessment is needed before calling for one.
"Perhaps it needs to take a fraction longer to allow the doctor who is watching the game footage to have another look at the incident before you declare an HIA," explained Greenwood.
"If they had another look they would have seen there was no clash of heads but in the first instance when you see it in live and you see the player on the floor and you are a doctor then you have to check.
"I keep on going back to the point that if this was French skulduggery right, then Marchenaud would have kicked the goal that would have won France the game 16-12. End of. Stop bleating on about French cheating, they didn't, it was an accident."