Israel Folau's words completely wrong with everything that's going on in 21st century, says Will Greenwood
Last Updated: 12/04/18 1:28pm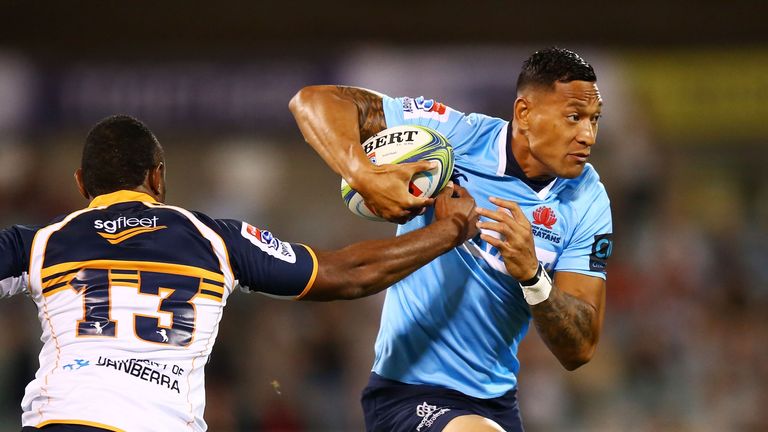 "It goes against everything that I believe in, but I'm not here to judge Israel Folau. I just judge his words and I think that his words are completely wrong with everything that's going on in the 21st century."
This is the perspective of Sky Sports' Will Greenwood as he and James Gemmell discussed the situation regarding the Australian international Israel Folau on Wednesday's night's Offload.
The 29-year-old full-back, a devout Christian, recently wrote on his Instagram page that gay people would be condemned to "hell" if they failed to "repent", sparking widespread outrage. The post has since been deleted.
"Freedom of speech, does that give you freedom of responsibility?" said Greenwood.
"Freedom of accountability? An incendiary topic that Israel is tweeting about and offending a huge amount of people in terms of what he's suggesting."
Last year the Wallabies full-back made it clear, also on social media, that he would not support same-sex marriage.
"The flip side of it. Is there a flip side of it? I'm just trying to work out if I can potentially find any form of common ground here, is he clearly has unbelievably deep-rooted beliefs in his own faith," Greenwood added.
"However, I just struggle to find words or any faith or under the Christian umbrella that would have someone's sexuality as how you would potentially judge a person. As opposed to a person's character and, how you can find yourself judging those who are different to you."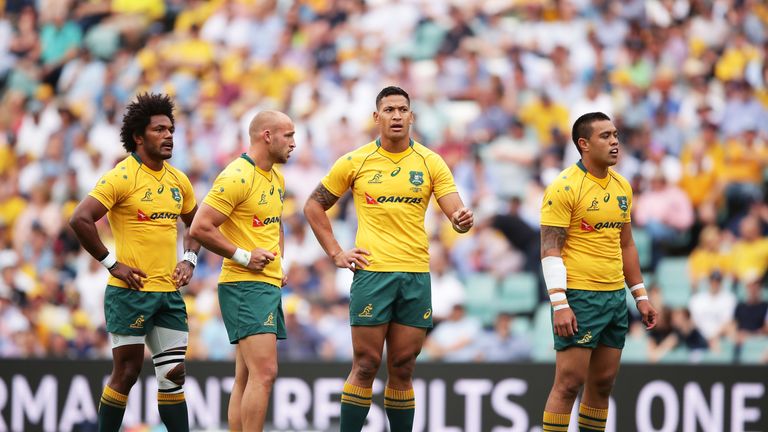 Following Folau's comments, a major partner of the Australia national side, Qantas, made it clear to Rugby Australia that they find the comments "very disappointing".
On Tuesday Rugby Australia's chief executive Raelene Castle and Andrew Hore, the CEO of Folau's Super Rugby team New South Wales Waratahs, met with Folau in Sydney but decided against sactioning him,
A key pillar of the Australian Rugby Union is inclusion with their Inclusion Policy (2014) stating that 'rugby supports all forms of inclusion, whether its sexuality, race, or gender', a fact that Greenwood pointed out.
"The fascinating thing again with the Australian Rugby Union is that at the moment their whole policy is one of inclusion. This is going against absolutely everything," he said.
"I do think that it is slightly different to what we have been seeing with Mathieu Bastareaud and Denny Solomona in terms of alleged barbed comments directed at a person.
"I think that these are someone's beliefs that you can agree with or disagree with in a very strong way and with it potentially find a reason to understand why he hasn't been banned. But, I think that you would be in the minority who would say that you can defend the indefensible here."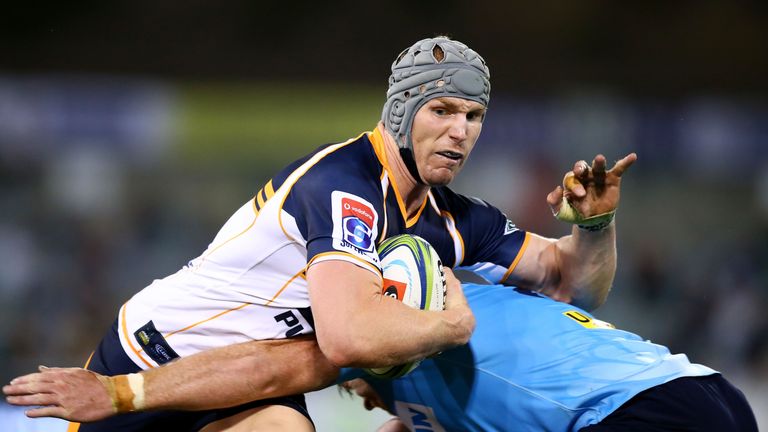 An element that Greenwood and Sky Sports' James Gemmell highlighted during their discussion was the perspective of Folau's national team-mate David Pocock.
The 66-cap international, who recently returned from a sabbatical out of the game and knee surgery, firmly supported voting yes for marriage equality in Australia's referendum.
Australia's parliament voted to legalise same-sex marriage in December after the vote returned an overwhelming majority in favour of same-sex unions.
"He's massively supportive of gay marriage, of the LGBT community. I know how strong he is in his principles. So, you wouldn't be surprised if Pocock says that I will not line-up alongside this player in my team."
Gemmell pointed out that Folau's contract with Rugby Australia is due to expire at the end of the season.
"He is the hottest signature in Australian rugby, not even in Australian rugby, make it Australian sport. AFL clubs still want him, rugby league clubs want him, and clubs in this part of the world, rugby union clubs, want him. They need him for many different reasons with Japan 2019 coming. So do you think that the outcome might be different if he wasn't who he is?"
A definitive answer to that question cannot be known. Instead, Greenwood was clear on what he believes could happen in the future.
"He [Folau] couldn't be more inflammatory already and if he errs again I would be very surprised to see him in the green and gold," Greenwood said. "I think it's that strong."