With the 2017 tour of New Zealand around the corner, we have reached the top 10 of Miles Harrison's 50 greatest Lions.
The latest installment of one of rugby's great traditions starts on June 3, with the Lions taking on the New Zealand Provincial Barbarians at Toll Stadium in Whangarei.
Building up to the clash, Miles Harrison is picking his 50 greatest Lions, revealing one player per day ahead of the opening kick-off.
We have already seen the likes of Neil Jenkins, JJ Williams, Paul O'Connell and Sir Ian McGeechan in previous weeks, but who makes it into the top 10?
1. Willie John McBride
Miles says: "The father of the 1974 tour and their infamous '99' call - he has a personal Lions' history that may never be matched."
2. Sir Gareth Edwards
Miles says: "Many believe he was the greatest to have played the game - he was way ahead of his time and a gem of a Lion."
3. JPR Williams
Miles says: "A rock who cemented his place in the team and in Lions' history, just as he commanded his area on the field - he was the ultimate insurance policy for any side."
4. Martin Johnson
Miles says: "The towering captain who was chosen to be a giant presence, knocking on the opposition door - he became a modern-day colossus."
5. John Dawes
Miles says: "A rugby thinker, captain and coach who had the skills to match and who won total respect in All Black land."
6. Ian McLauchlan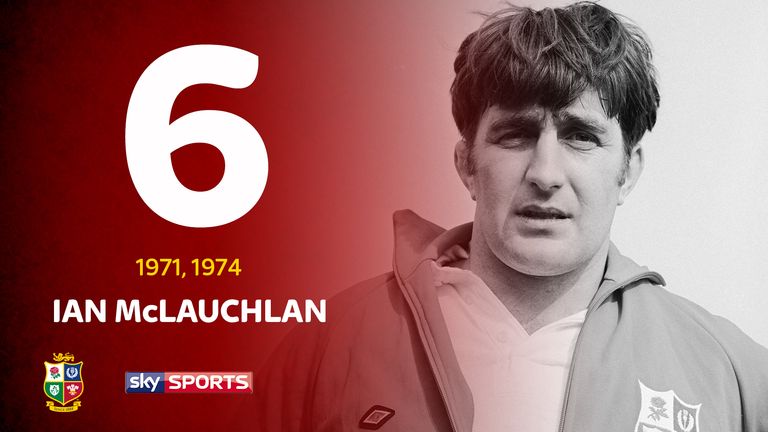 Miles says: "The 'Mighty Mouse' who never took a backwards step: nobody argued, everybody admired."
7. Brian O'Driscoll
Miles says: "From fresh-faced talent to elder statesman, he was the greatest Lions back of his generation."
8. Mervyn Davies
Miles says: "With the full range of skills, 'Merv the Swerve' was a natural leader although not officially a Lions' captain."
9. Barry John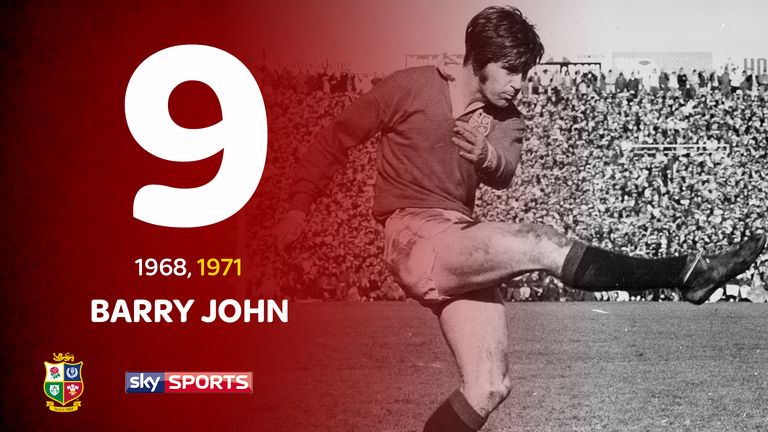 Miles says: "The conductor who was the star performer too - everybody of a certain age wanted Barry John boots!"
10. Gerald Davies
Miles says: "His play made spectators purr and the opposition truly fearful; he also became a distinguished Lions manager."
Miles 50 greatest Lions: 20-11
Miles 50 greatest Lions: 30-21
Miles 50 greatest Lions: 40-31
Miles 50 greatest Lions: 50-41
All 10 games of the British and Irish Lions tour of New Zealand will be shown live on Sky Sports