Rugby Union Expert & Columnist
Stuart Barnes' talking points: Why Saracens' European Champions Cup win over Leinster was emphatic
Last Updated: 13/05/19 12:38pm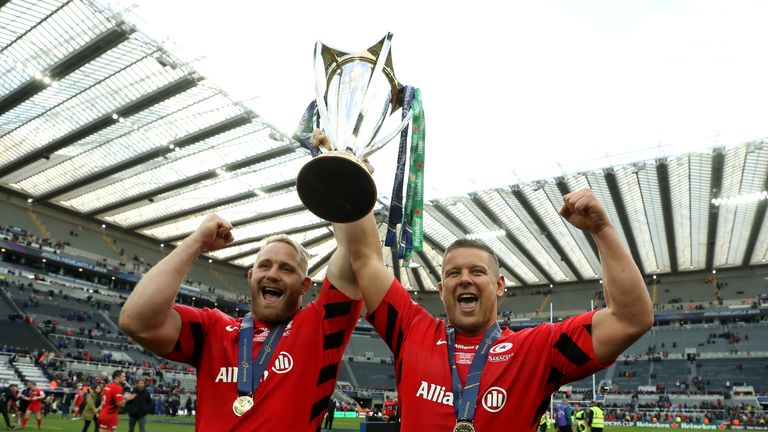 Saracens' European Champions Cup success and the culmination of the Premiership season are discussed by Stuart Barnes in his latest set of talking points.
1. Saracens were emphatic winners of Saturday's European Champions Cup. The game was done and dusted by half time.
From 10-0 down to level at the interval, despite losing both their starting prop forwards and Maro Itoje to the sin bin in the same instant, there was only one winner when the teams ran out for the second half.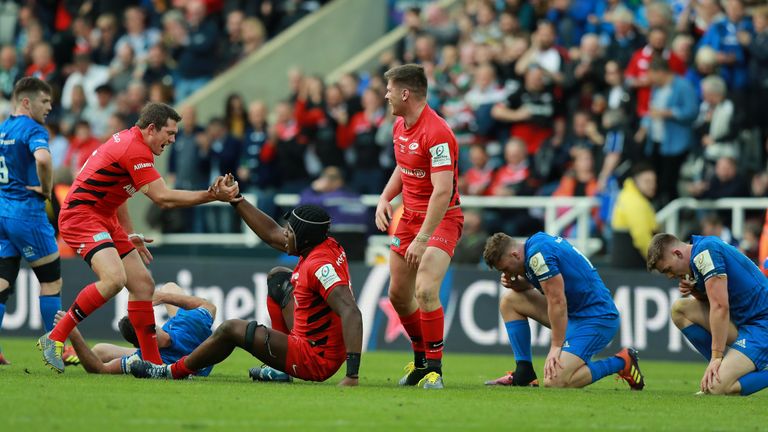 The only surprise was that the English team didn't score a few more points. That is to Leinster's huge credit. The four-times champions left nothing on the field but all they had proved insufficient.
I am not a great one for statistical readings of games but in my Sunday paper I noticed a few stats which might have had newcomers - or stats obsessed fans - a little confused. Let's try and clarify a few of these seeming anomalies.
2. I described the win as an emphatic one, yet Leinster won the possession battle 56 per cent to 44 per cent. Leinster are great believers in possession as a means of pressure. They keep ball, they don't take risks.
We'll come to that one a little later... Saracens modus operandi focuses more on territorial control. The second half saw Leinster with plenty of possession but - pinned in their own 22 - they had nowhere to go.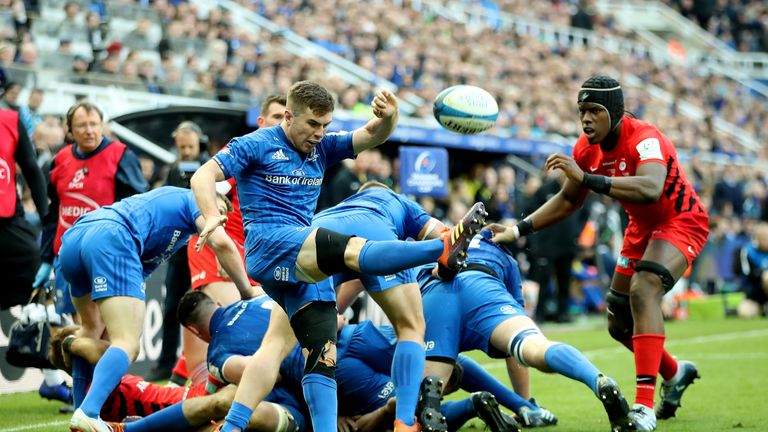 Here is why the notion that 'forwards always win matches' is shown up as a fallacy. They win it if they are in the right positions to utilise their force.
Saracens ensured the game was played where they wanted it to be played. Suddenly the Irish team's overwhelming possession stats amounted to the sum total of very little. They needed to kick their way up field but were stuck in the tactical need to play keep ball.
3. Leinster and their lack of risk taking; they don't offload very much. Whereas New Zealand rugby is rife with offloads, Joe Schmidt has stamped his cautious vision over Leinster and Irish rugby.
The offload comes with inherent risk, Joe doesn't like risks, ergo Ireland/Leinster don't offload. On Saturday, the dethroned champions came up with four offloads from 56 per cent possession to Saracens 12. Three times as many offloads with 12 per cent less possession.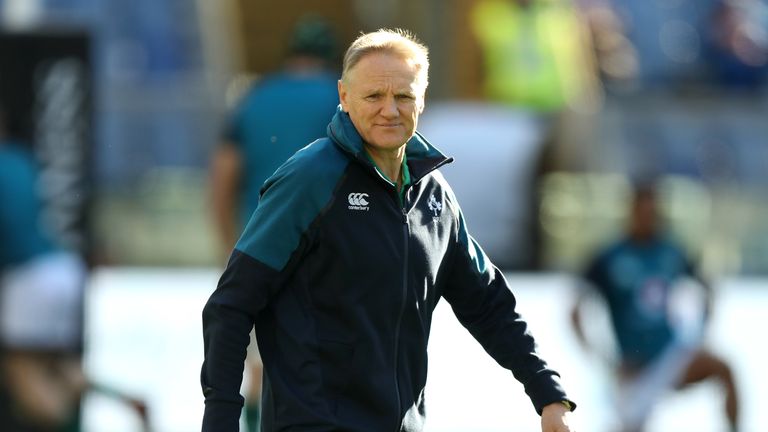 That's a stat that tells you plenty. You can couple that with two Leinster line breaks to nine by Saracens. One side ran into defenders, the other found some space. The cautious approach came a cropper.
It is an observation I have noted regarding Irish rugby for some time. Schmidt has to make a few changes to Ireland's game ahead of Japan. They are too easy to read.
4. Missed tackles are not the end of the world. Commentators who mutter about the mass of missed tackles need to think again. Saracens missed a large number, 33, but it cost them little. The object of a fast press defence is to force attacks into places, parts of the fields, where you want them.
That is what Saracens did. It is what Farrell, who misses a fair few, does at 10. Force them back into the heavy traffic where men like George Kruis are waiting to make their crunching impact on an opponent.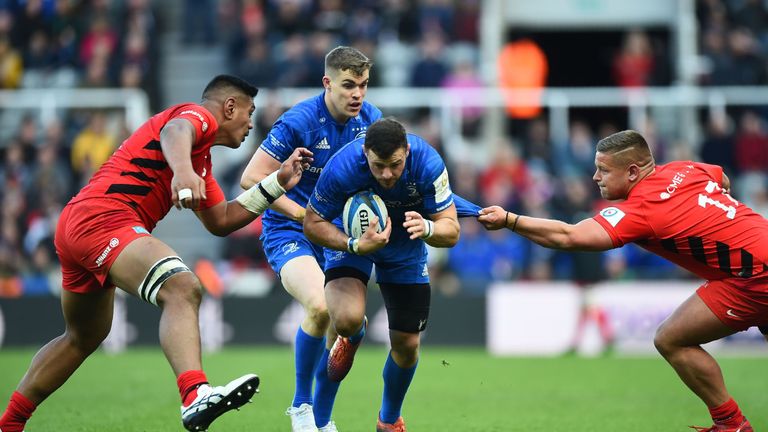 5. The England lock was my man of the match. His line out work was its usual immaculate self but it was the quality as well as quantity of tackles which stood out. Twice he levelled Johnny Sexton with the type of tackle which lifts team-mates. There were a few other contenders, one of whom was his colossal mate in the second row, Will Skelton.
The Australian coach, Michael Cheika, once a Heineken Cup winning coach with Leinster, will surely have his eyes on the giant Aussie lock somehow finding his way to Japan. His size, increased fitness and ball playing skill can fill a very large hole in the Wallaby pack.
For all the Israel Folau talk, I reckon if they lost the full-back and regained the lock, that would be decent business for the Aussies.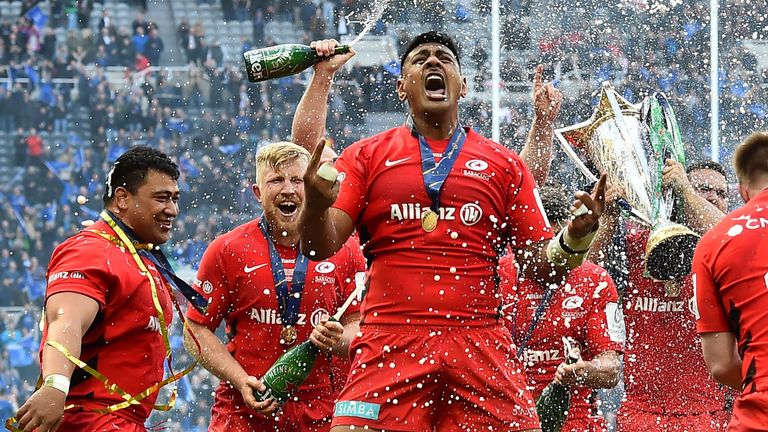 6. The official man of the match was Saracens skipper, Brad Barritt. The centre has lifted the trophy three times as Saracens captain.
Four years ago he was part of England's World Cup plans. He has disappeared from test contention (some will ask why?) but this is one of the illustrious club careers of modern times. Not far behind him was a younger version of an England discard, Alex Lozowski.
The outside centre paid a high price for a missed tackle against Japan. Eddie Jones must reassess after a string of good performances capped by this dynamic eight minute effort.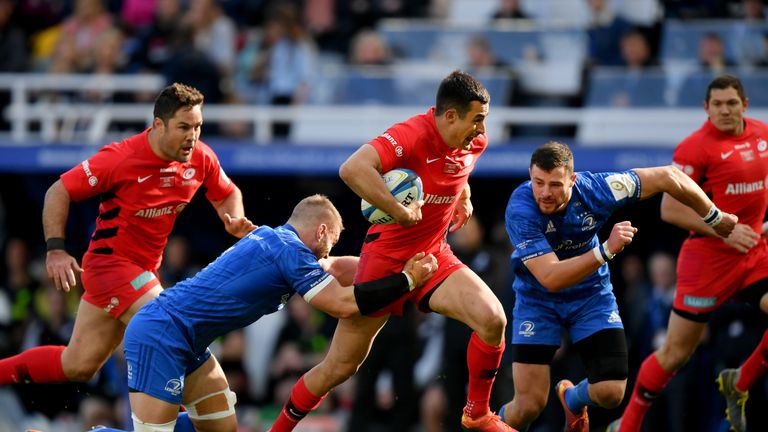 He and Barritt played a massive part shutting down the dangerous Sexton-Garry Ringrose axis. His tackling was never less than thunderous. If a Japanese international ran down his path now...
7. Congratulations also to Clermont Auvergne for winning the Challenge Cup on Friday. Congrats too to the large crowd that attended to show British and Irish rugby fans in a far from parochial light.
Fears of an empty St James Park amounted to nothing on a weekend that was a bit of a triumph. The sun shone, the fans were friendly (so friendly my new mate, Malcolm, almost convinced me to detour to Fulham and watch Newcastle United's final game of the season) the atmosphere excellent.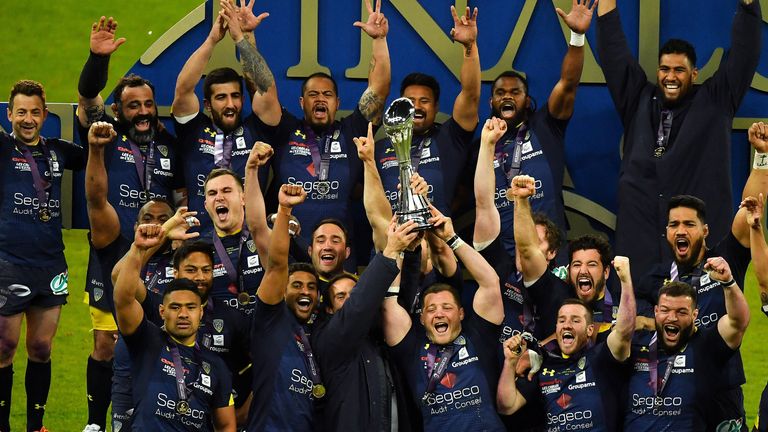 A reminder that stadiums stand out not in some ready made ring road location but in the hearts of cities.
8. Time to look forward. The knock out action begins in the Pro 14 where Glasgow are expected to beat Ulster. The manner in which Ulster stretched Leinster in the European quarter final is a reminder of their threat but Glasgow are a very good and smart side; as for Leinster vs Munster.
It could be that Leinster suffer a reaction to losing the big one but their strength in depth, home advantage and the fact that Munster remain nothing more than a decent team who overachieve in Europe, make them strong favourites to make it a Glasgow vs Leinster final.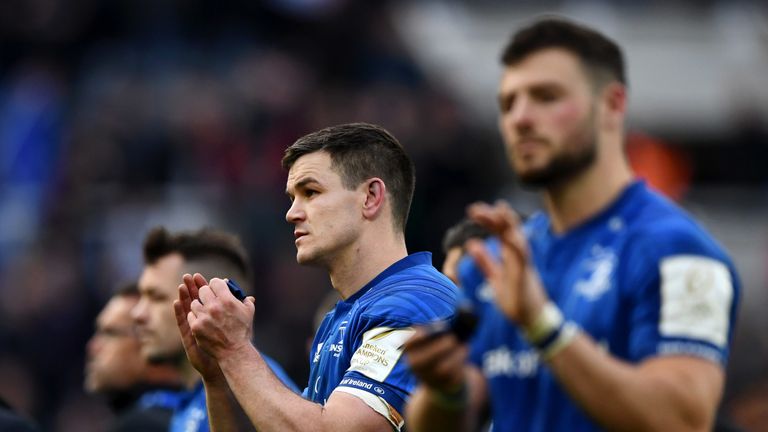 9. Two rounds left in the Top 14 and the game to catch the eye this weekend is a pre-emptive knockout tie between two of the Moneyed teams in France.
Montpellier host Stade Francais. The losers will be all but out of the barrage picture and thee big league for 2019/20 in Europe. Nice to be reminded now and then that money isn't the answer to everything...
10. In the Premiership there are so many permutations this is my fourth rewrite on point ten! In brief: Exeter beat the surging Saints and they will finish top, leaving Saracens to face Gloucester in one semi-final, a final Owen v Danny show.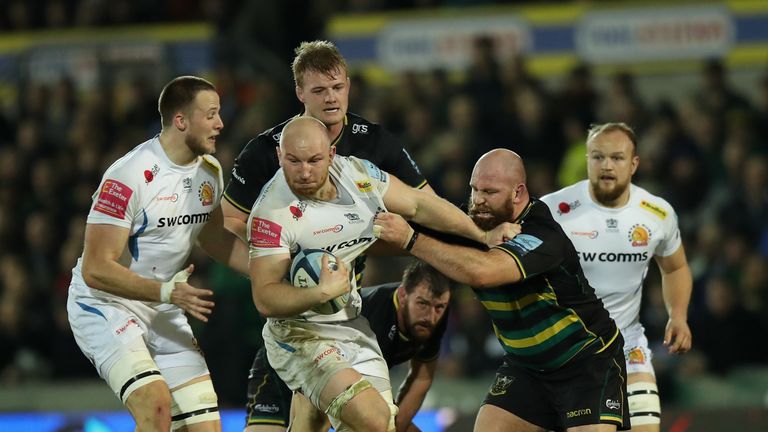 If they are usurped at the top, it means Northampton will have qualified in fourth place and will return to Exeter for the semi-final.
This weekend is a game Exeter will be desperate to win. Elsewhere Harlequins could make the play offs should Exeter win, while Wasps, Bath, Sale and (an outside chance) Bristol are scrapping it out for one remaining Champions Cup place.