Kurtley Beale set for indefinite break from rugby
Australia's Kurtley Beale to take indefinite break from rugby and seek counselling after altercation with club-mates.
Last Updated: 28/03/13 9:52am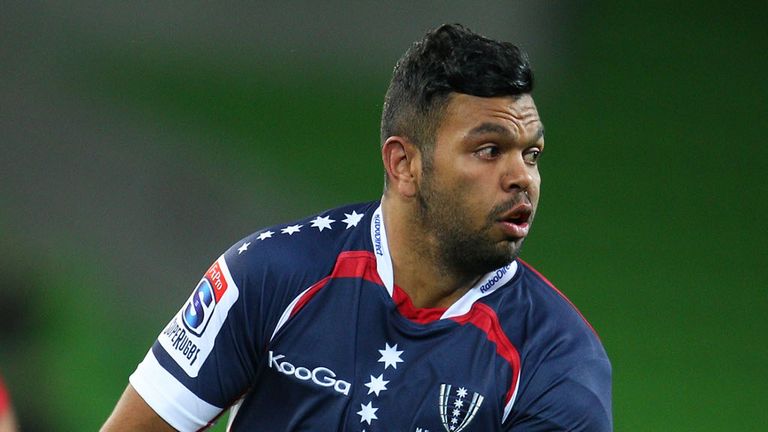 The 24-year-old was reported to have punched Rebels captain Gareth Delve and winger Cooper Vuna following the team's 64-7 Super 15 loss to the Sharks in Durban last Saturday.
The Australian Rugby Union revealed Beale had been fined a "substantial" amount after admitting his guilt on Thursday.
ARU chief executive Bill Pulver said: "This is an important step for Kurtley and the ARU feels an obligation to assist in ensuring, regardless of rugby, that he moves forward in a positive manner.
"He knows he needs to be accountable for his actions, and he is determined to overcome the challenges he has faced in recent times.
Unacceptable
"The unfortunate matter in South Africa was not an isolated incident for Kurtley.
"He understands it was unacceptable and, most critically, acknowledges he needs to make changes."
In a statement on the Rebels official website, club chief executive Steven Boland said: "We sincerely hope that Kurtley will now embrace the assistance required to beat the issues that have been plaguing his life over the last period of time.
"We will fully support Kurtley through this process and hope that there is a time not far down the track when he can rejoin his teammates at the Rebels.
"I would like to express my great personal gratitude to all Members of our club, and to our magnificent stakeholder base that have been so supportive throughout this week."
Beale is already facing assault charges arising from an incident with a bouncer at a Brisbane nightclub last year.