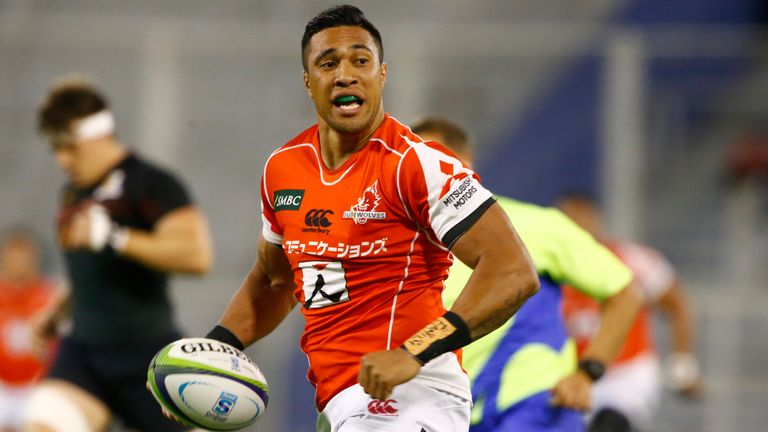 Japan coach Jamie Joseph has made five changes to his starting line-up to face Ireland at Shizuoka's Ecopa Stadium on Saturday with Harumichi Tatekawa, Akihito Yamada, Yu Chinen and Hitoshi Ono all unavailable through injury.
William Tupou wins his first cap at outside centre and will start alongside Samoan-born Timothy Lafaele, while Kotaro Matsushima replaces Yamada on the wing.
Keita Inagaki and Heiichiro Ito, who both came off the bench in last week's 33-21 win over Romania, will start on either side of captain Shota Horie in the front row.
Replacements Shintaro Ishihara and Yutaka Nagare are set to feature against a tier-one side for the first time, while flankers Hendrik Tui and Shuhei Matsuhashi were both named on the bench, reflecting Japan's lack of depth in the second row.
Japan: 15 Ryuji Noguchi, 14 Kotaro Matshima, 13 William Tupou, 12 Timothy Lafaele, 11 Kenki Fukuoka, 10 Yu Tamura, 9 Fumiaki Tanaka; 1 Keita Inagaki, 2 Shota Horie (c), 3 Heiichiro Ito, 4 Kotaro Yatabe, 5 Uwe Helu, 6 Michael Leitch, 7 Yoshitaka Tokunaga, 8 Amanaki Mafi.
Replacements: 16 Yusuke Niwai, 17 Shintaro Ishihara, 18 Takuma Asahara, 19 Hendrik Tui, 20 Shuhei Matsuhashi, 21 Yutaka Nagare, 22 Derek Carpenter, 23 Rikiya Matsuda.