Dan Carter ended his All Blacks career with a man-of-the-match performance in the World Cup final
Last Updated: 01/11/15 12:30pm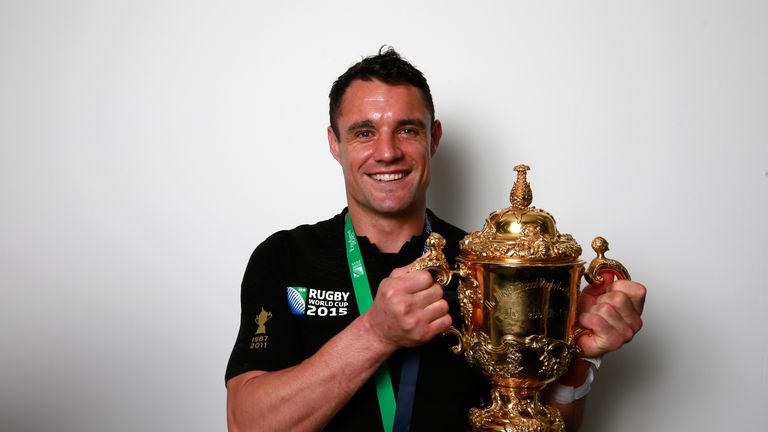 Fly-half Dan Carter said it was a 'special feeling' to be a part of the New Zealand team who made history by becoming the first team to ever retain the World Cup.
Carter is regarded as one of the greatest All Blacks of all time but he missed most of the 2011 World Cup triumph due to injury.
However, the 33-year-old played a full part in Saturday's 34-17 win over Australia at Twickenham, winning the man of the match award after kicking 19 points, which included a crucial drop goal just when the Aussies were threatening a comeback, followed by a 50-metre penalty.
It was Carter's final international appearance and he went out on a high ahead of his move to French side Racing Metro.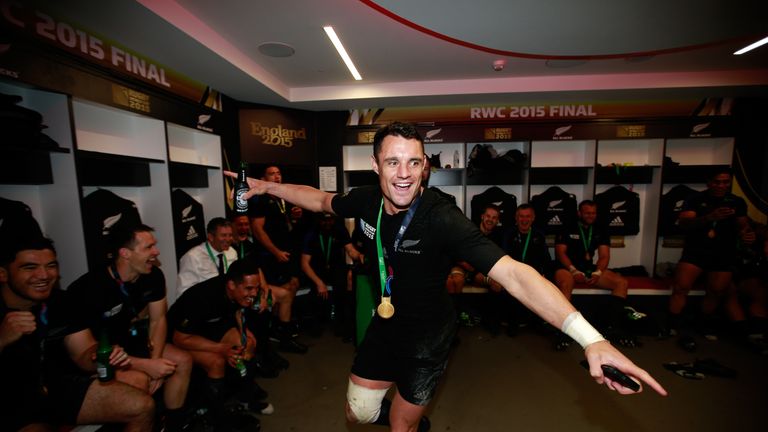 "I'm pretty grateful to be where I am, considering what happened four years ago," said Carter.
"I'm so proud of the team. To win back-to-back World Cups is a dream come true.
"It's a pretty strong group of guys, we try to do things no other team has done before. It's a special feeling to be part of such a great team.
"It's amazing to know we've done that and I can now move on and retire from international rugby.
"I'll take a break and obviously enjoy this. I'm looking forward to celebrating with the team tonight, then I will catch up with family and take a couple of weeks off, before moving to France to start a new chapter in my life."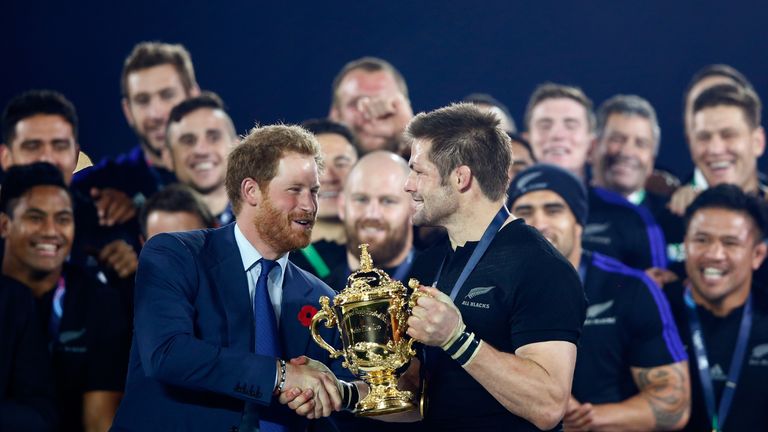 All Blacks captain and back row forward Richie McCaw may now retire from internationals too although on Saturday night he was content just to savour a memorable victory.
"I still don't want it to end," said McCaw. "I'm still part of this team, I'm going to enjoy today.
"Having played in a wonderful World Cup final with a great bunch of men, I'm just so proud and honoured to wear this jersey again today, and I don't think you can get enough of that.
"If you get moments like this, why would you ever call it a day?
"We've done it a lot of times over the years but to do it when it really counts, in a World Cup final, it shows the calibre of the men we've got.
"We said four years ago after the last one that we'd get on the road again, with the end goal being playing here at Twickenham in a World Cup final, and try and do something that no one else has done.
"I'm proud of the way the guys have done it today.
"We played damn good rugby there, then we lost the momentum in the second half, but we kept our composure and came home strong, which has been a hallmark of this team the last four years."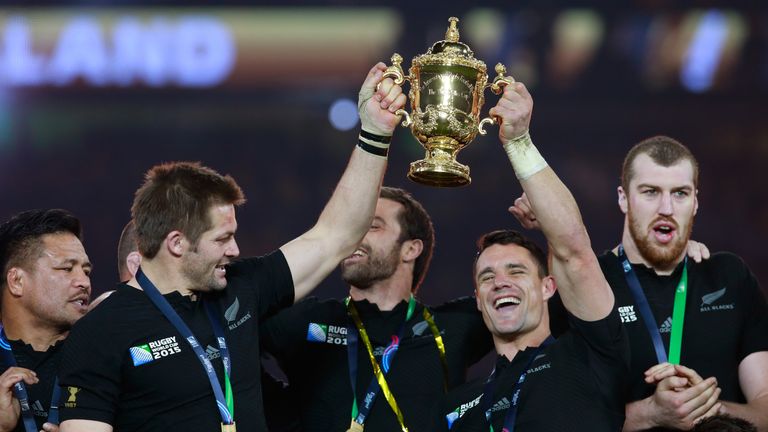 New Zealand coach Steve Hansen was naturally eager to pay tribute to the pair of New Zealand greats. 
"I think he (McCaw) is the greatest All Black we have ever had and Dan is a close second," said Hansen
"The only thing that probably separates them is that one is a flanker, and you shouldn't play 148 Test matches as a flanker. That is unheard of, you put your body on the line every time you play there.
"We are very fortunate to have players like that, and the opportunity will come for someone else now to try to be better than him (McCaw), and be better than Dan.
"The pleasing thing is we have got a massive group of players that have played between 20 to 40 Tests, and are in great shape to take this team forward when these other guys decide to move on.
"There are a few of them moving on today, and you couldn't have got a better finale."
The All Blacks have had their critics in the past but Hansen believes they are winning them over.
"A lot of people have realised that we are not the big, bad ogres that sometimes we are perceived to be," he said.
"We are actually just ordinary people who can play rugby reasonably well."