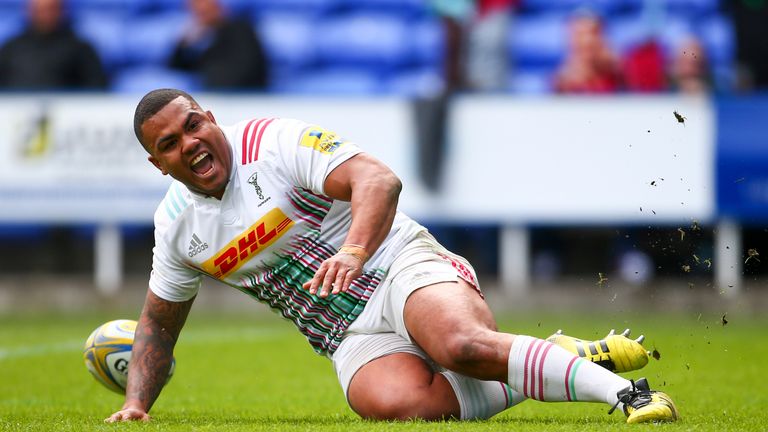 Eddie Jones has hinted strongly that Kyle Sinckler will be included in England's squad for next month's tour to Australia.
Sinckler has caught Jones' eye during a three-day training camp in Brighton held in preparation for the Test against Wales on May 29 and is poised to be included among the 32-33 players named on Sunday.
The uncapped 23-year-old prop is a strong carrier and fiery competitor - a trait he demonstrated with a combative display for Harlequins in last weekend's Challenge Cup final defeat by Montpellier.
"The most interesting player I've seen is Sinckler. He has got some areas of his game he needs to improve, but he has some potential competitive edges," England head coach Jones said.
"He is from a pretty tough background so rugby means a lot to him - he plays rugby for all the right reasons.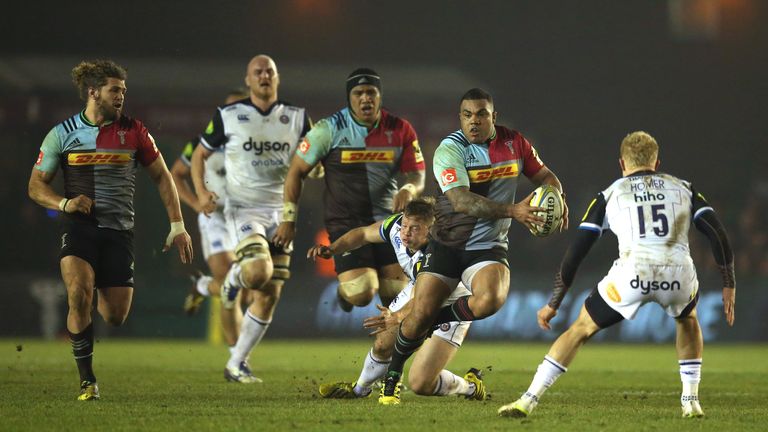 "He loves the game and it helped to get him out of a difficult situation so I think he is a guy who could keep on developing really well. He is athletically gifted.
"You've got to have some sort of competitive edge and he has potentially got a ball-carrying competitive edge.
"When he came on against Montpellier he was exactly what Quins needed. He was prepared to try and get on the front foot against Montpellier, who bullied Quins up front. He was not prepared to be bullied."
Sinckler is likely to be joined in the squad for Australia by Northampton's New Zealand-born flanker Teimana Harrison, whose tenacity has been among Saints' few highlights this season.
Otherwise, Jones will rely on the players who swept England to the Grand Slam for the three-Test series that opens in Brisbane on June 11, continues in Melbourne and concludes in Sydney.
Among those present will be Exeter centre Henry Slade, who missed the RBS Six Nations because of a broken leg.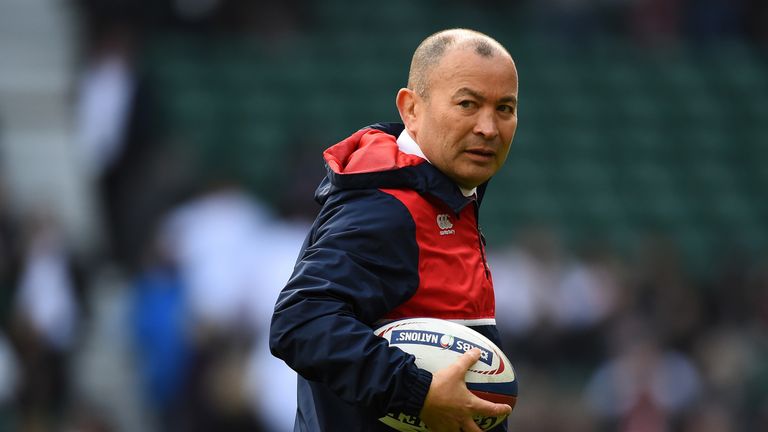 "Some of the rugby I have seen over the last five or six weeks hasn't added to the selection conundrum," Jones said.
"Probably Sinckler is the only one who has come out of left field. I haven't seen anyone elevate their position massively from where they have been.
"The players we picked for the Six Nations are the best talent in England. There are one or two players coming forward.
"Harrison definitely has some mongrel about him and I'm hoping Slade comes through.
"I like the way he plays - he has got a bit of everything, if he can get his running game back - he has got a kicking game, he has got a passing game and they are the sort of backs we have.
"I think he is coming back to form. I just want him to play rugby, run with the ball instead of being just a passing machine."