Lion Na Bearnai lost his Grand National chance at the start says Tom Gibney
Trainer Thomas Gibney believes the controversial start to the Grand National cost Lion Na Bearnai a chance of victory.
Last Updated: 09/04/14 10:37am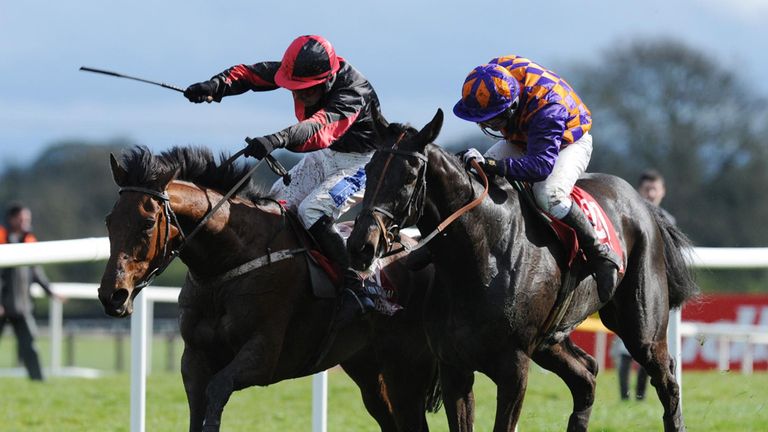 With Battle Group reluctant to jump off and the rest of the field recalled after a false start, Gibney felt his 2012 Irish Grand National hero ended up much farther back in the field than had been intended when the race did eventually get under way.
Davy Russell eventually pulled up the 12-year-old after his saddle slipped in the latter stages, but the County Meath handler knew the National dream was over from an early stage.
Gibney said: "He seems to have come out of the race fine, but the start was a disaster for him.
"He is a horse who needs to be handy in whatever race he runs in, never mind a race like the National.
"I think he ended up in probably the worst position possible and we knew jumping the second fence he had no chance from where he was. He actually ran well, considering.
"It's done and dusted now and I just feel for the horse more than anything.
"We'd been planning for the race for 12 months. We had the horse spot-on and he would have been a major contender, but it wasn't to be."
Adding to Gibney's frustrations is the fact Lion Na Bearnai is unlikely to have a realistic chance of victory next year, given his advancing years.
He said: "We were pushing it as a 12-year-old this year."