Shane Williams: I thought - 'You've got to play well or you'll never play for Wales again'
By Michael Cantillon
Last Updated: 09/02/18 8:49pm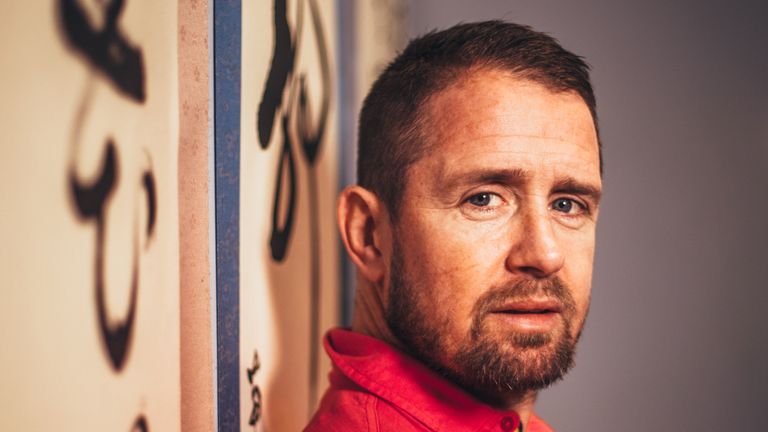 Shane Williams chats to Sky Sports Rugby about his development from 'expensive waterboy' to the prince of Welsh rugby, his experiences in Japan and more…
There often comes a moment in the lives of professional sportspeople where a single occasion can determine the trajectory of their future. A stick or twist scenario. A day which takes on a tremendous level of added significance.
It could be a need to demonstrate a recovery from serious injury. The pressure of justifying a selection call. A juncture to prove doubters wrong. A stage at which any potential arrival must be announced or such a platform may never be offered again.
For former Wales and British and Irish Lions wing Shane Williams, Sunday, November 3, 2003, is all of these things combined. A multitude of pressures rolled into one.
Wales are about to take on New Zealand in Sydney's Telstra Stadium in the pool stages of the 2003 Rugby World Cup. Steve Hansen's Wales side is much changed - they have already booked their passage to the quarter-finals.
A 26-year-old Williams sits beneath a hooked No.14 jersey within the confines of the near 84,000 capacity arena. He ponders the blockades which have been signposted at every step of his career to this point.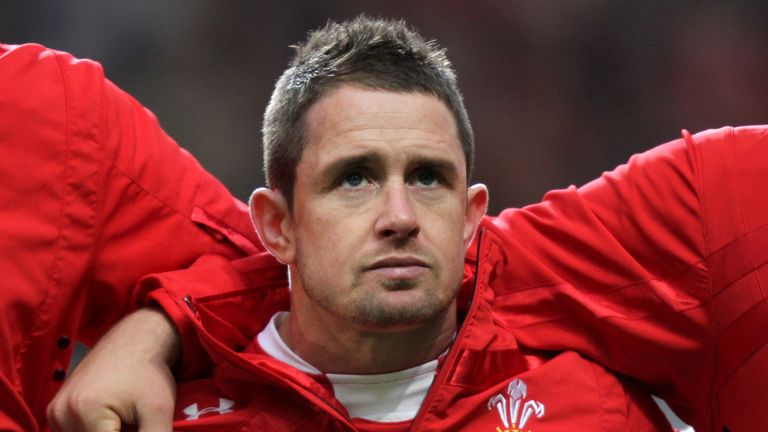 As is well documented, the Glanamman native has recurrently been told he is 'too small for rugby'. In childhood, through youth ranks, and as a professional. It's been a persistent theme.
Serious hamstring injuries have also almost curtailed a prospective career before it has even taken off.
His arrival at 2003's showpiece event has peculiarly come under the proviso of a third choice scrum-half role. Indeed, he's not featured for a single second of Wales' three pool games to date.
A paltry August World Cup warm-up against Romania aside, he hasn't played in a competitive game for Wales since October 2001.
This moment is everything.
"To be taken as a third choice scrum-half was almost a cop-out by the coaches really," Williams recalls as he picks at a bowl of edamame beans in a Japanese restaurant in central London.
"But the flip side was that I had my foot in the door and it was time for me to make a statement.
"Without a shadow of a doubt, the low point of my career was being dropped from the Welsh team by Steve Hansen.
"I was not in a very good place at all. It was very tough. To be given something as good as a national cap and then have it taken away from you quite quickly did take its toll.
"I tried pleasing the likes of Hansen, putting on weight, taking supplements, and really trying to get bigger and more physical, but it didn't work.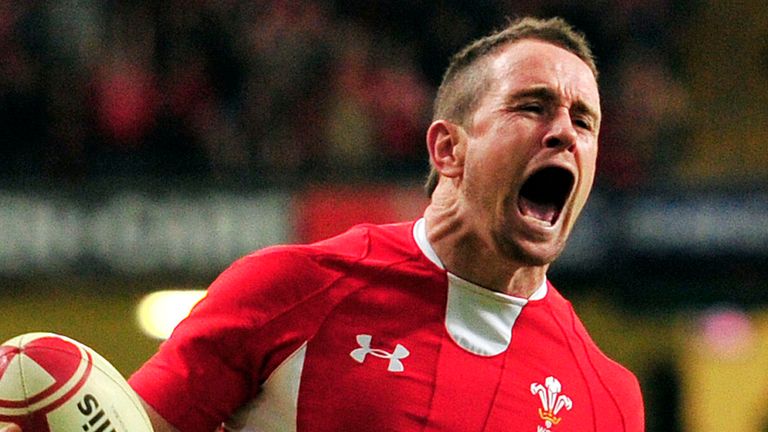 "When I was asked if I wanted to play against the All Blacks in the final pool game, after we'd already qualified, it was a little opening and I jumped at it.
"I hadn't played a minute of rugby. I was pretty much, quite an expensive waterboy really.
"Whatever their [coaches] reasons or their motives, I didn't care. I was going to play in that game and my whole motivation that week was: 'you've got to play well this week or you will never play for Wales again.'"
After 34 minutes, the silver booted winger picks up the ball in midfield and produces a stunning step past Kiwi lock Brad Thorn - the sort of devastating jink Williams would later become known for.
New Zealand full-back Mils Muliaina is his next victim - another to be cut in two in the same passage - before the ball is worked out for Wales centre Sonny Parker to dive over.
Five minutes into the second half, Williams is over for a try himself as Wales take a 34-28 lead. It's the first time in history a Welsh side has put four tries past an All Black one. And this from a supposedly second string Hansen selection.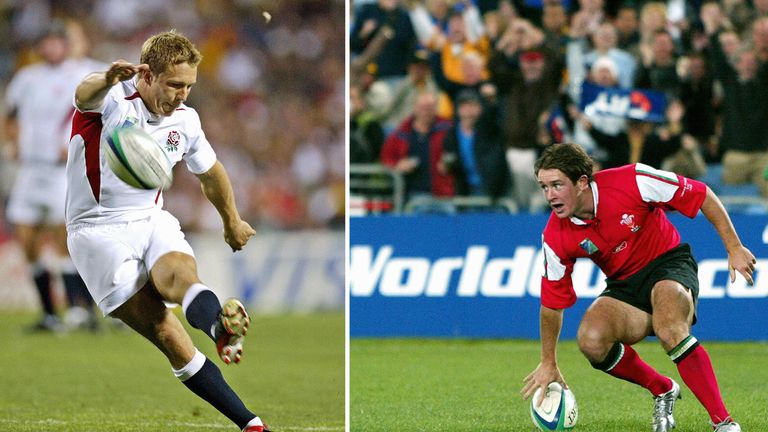 Alas, they fail to hold onto the lead, succumbing 53-37. For many though, it's the game of the tournament.
Aussie commentators are intertwining mentions of Williams' name with superlatives by the final whistle.
"We'd made a statement," Williams says. "Not only myself, but a number of other players like Jonathan Thomas.
"After that, I played against England in the quarter-finals and I remember even saying to the coaches: 'I don't ever want to get dropped again.'
"From there, it was my jersey to give up, and the rest is history. I started enjoying my rugby again.
"That game was a turning point. It saved my career."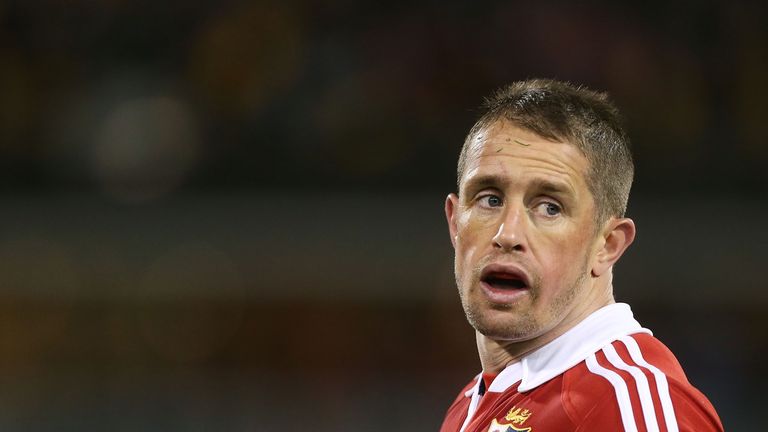 Over the next eight years, Williams would take his cap tally up to 87. He'd become Wales' record try scorer. He'd tour twice with the Lions in 2005 and 2009, and also make a cameo appearance on the 2013 tour.
But for all his accomplishments on the field, it's an event off it on another November evening - also a Sunday - which is the highlight.
As he has attested to in interviews previously, being crowned 2008 IRB World Player of the Year is the zenith of his rugby days.
Williams, New Zealand's Dan Carter, Italy's Sergio Parisse, compatriot Ryan Jones and Scotland's Mike Blair were all up for rugby's most celebrated individual distinction.
His memories of that gala dinner in London's Old Billingsgate are as unpretentious as it gets.
"I just remember, really not expecting to win it," Williams says, breaking into laughter.
"I came back from holidays at the end of the season, and I didn't even know I'd been nominated. There was no warning.
"Myself and Ryan Jones went up to the dinner together, and we were just chatting about who we thought was going to win it.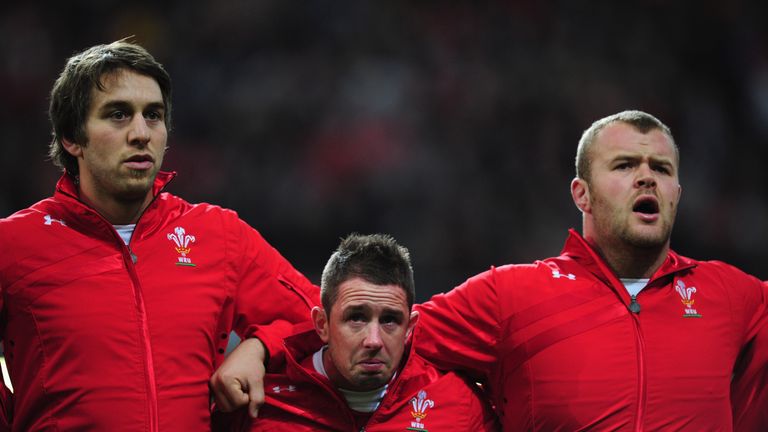 "We never once said it would be one of us! He never said me, I never said him. It was one of those situations where when it happened, I really couldn't believe it. It was surreal.
"To have someone like Bryan Habana come up there and hand me this trophy, and have the coaches of the world there. It was just incredible.
"I was very humbled by the whole thing and still now, it gets to me.
"To be named the best at something is pretty good, but to be named the best in the world still doesn't compute to me. What a day."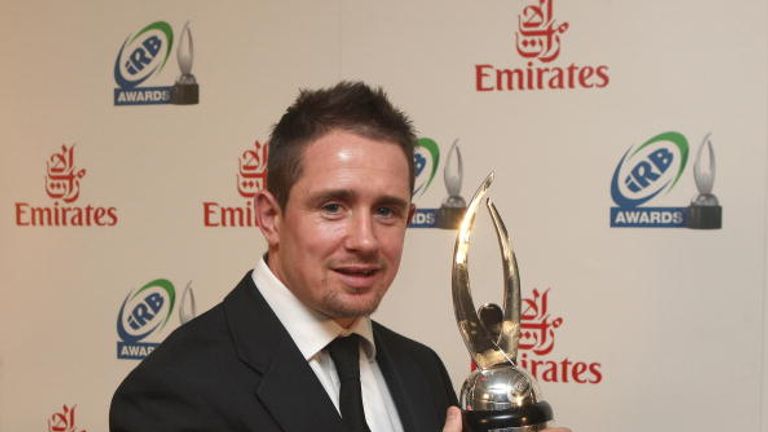 Having retired from Wales duty in 2011, Williams finished up with the Ospreys in the summer of 2012, having agreed to move into the coaching ranks with the Swansea-based region.
South Wales was all Williams had never known. His entire life and career had been spent there. Moves to the Top 14 in France had regularly been turned down. He's a home-bird in every sense of the term.
Yet he would soon pitch up in Japan of all places. Not so much stepping out of his comfort zone, as hurtling 6,000 miles away from it.
"The whole Japan thing changed everything for me really," Williams says.
"I played for the Barbarians against Wales at the Millennium Stadium and I received a phone call that evening from Mitsubishi [Sagamihara DynaBoars] asking if I'd like to go out there.
"Initially I thought it was somebody winding me up, one of the boys.
"I remember asking my wife: 'do you want to go to Japan?'…I won't tell you what she said straight away. Again, she thought it was a joke.
"But when we sat down later and spoke about it, we thought it would be a great experience for the family and a chance to play rugby under a little less pressure.
"Within a week, I was out there having a look at the place. It was completely off the cuff, but I absolutely loved it."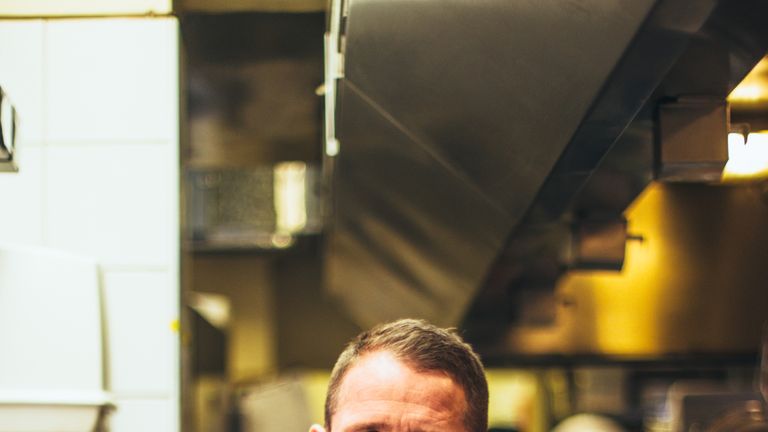 Having initially signed for a season, Williams ultimately remained in Japan for three years.
Due to complications with schooling, Williams' wife Gail and two kids moved back to Wales after six months. A dynamic he says made up the only negative of his time in the Far East.
"The hardest thing was not having the family there," he says. "That was really tough, being there alone.
"The kids were growing up, I was trying to get back as much as I possibly could. But doorstep to doorstep in the UK was 24 hours.
"The culture is so different in Japan. At times I almost couldn't take how nice these people were being. It was almost overwhelming.
"It was also difficult for my wife over there because as a rugby player, you have your team-mates. You're training, you're playing. You're occupied.
"But my wife wasn't working there, and though it was great to have the other wives around, she felt a little isolated at times. It was very different for her."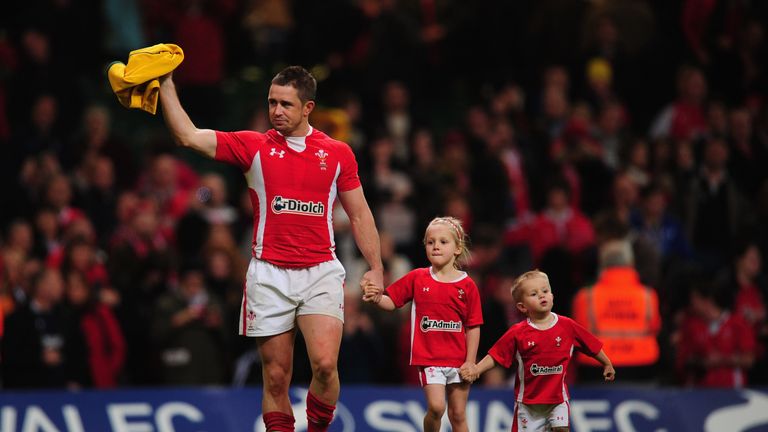 The next Rugby World Cup takes place in 2019, in Japan. As a man who immersed himself in the country for three years, Williams is the ideal person to fill people in on what to expect.
"For people from the northern hemisphere, if you were ever to go to a country which was the complete opposite to what you're used to, it's Japan. And I mean that in a good sense.
"It's unique. The culture, the religion, the people itself. It's by far the most unique experience I've ever had.
"One minute you're down on Caribbean like seas and climates, and then you go up to the north and it's snowing. It's a completely unique country.
"The World Cup will not have experienced anything like that. It's not an Australia, a New Zealand. It's not a France or a UK. It will be a massive carnival and a World Cup like we've never seen before.
"Everything I say about Japan is very positive. I can't say enough about the place."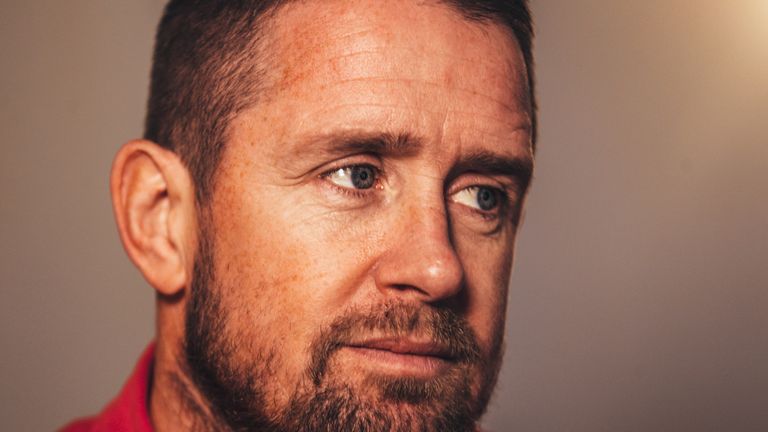 Another quirky aspect to Japan revolves around its train stations.
A series of platform guards are employed known as 'oshiya', or 'pushers'. Complete with white gloves, their sole purpose is to cram as many people into a train carriage as possible before its departure time.
It's an utterly bizarre process, but fascinating all the same. Williams' Tokyo station, Shinjuku, is officially regarded as the busiest station in the world.
"You get caught up in that, of course you do," he says with a hint of incredulity. "In Shinjuku and Shibuya it's like that constantly. 24 hours.
"It's probably one the strangest and most bizarre experiences ever.
"I remember a train being about 30 seconds late, and they made a massive apology. Not only in the station, but on the news.
"It was heavily broadcasted that this train was 30 seconds late. They made a massive issue out of it. Can you imagine that happening in the UK?!
"Thousands of people get onto these trains at a time, the door closes, and then another thousand people edge up to the line. It's clockwork. To the second, you can almost count on them.
"Then you can get the Shinkansen, which is the bullet train, down to Osaka. You're there in a couple of hours, having travelled at 200 miles an hour, and felt like you were going 20 miles an hour. It's just berserk."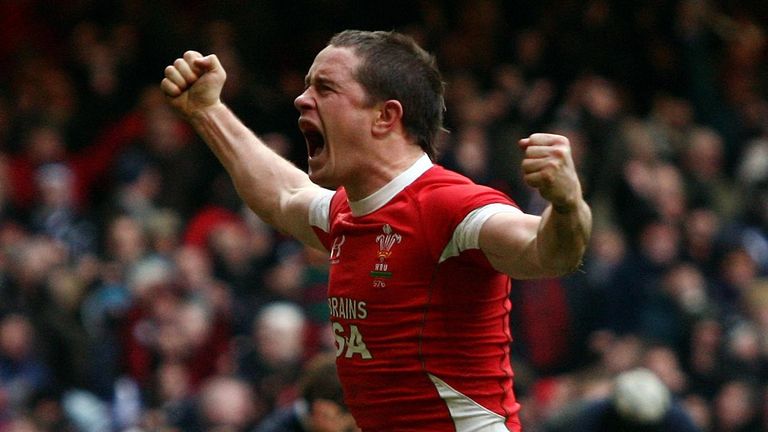 Our conversation extends from Johnny Sexton's dramatic drop goal in France last week and Wales' epic 2010 comeback win against Scotland, to his upbringing with his mother Christine and the "resilience" he feels he built from childhood. A time when several teachers and coaches warned him away from the game he loved.
Back to the present, and the Six Nations is in full swing after an action-packed opening weekend last week.
Wales recorded an outstanding 34-7 win over Scotland in Cardiff last week, and next face England. The game the public always want to win most.
"Unfortunately for me, most of my memories of facing England were defeats," says Williams.
"The two games I beat England in, in 2005 and 2008, were both Grand Slam campaigns. Games that set us on our way. Those are my lasting memories.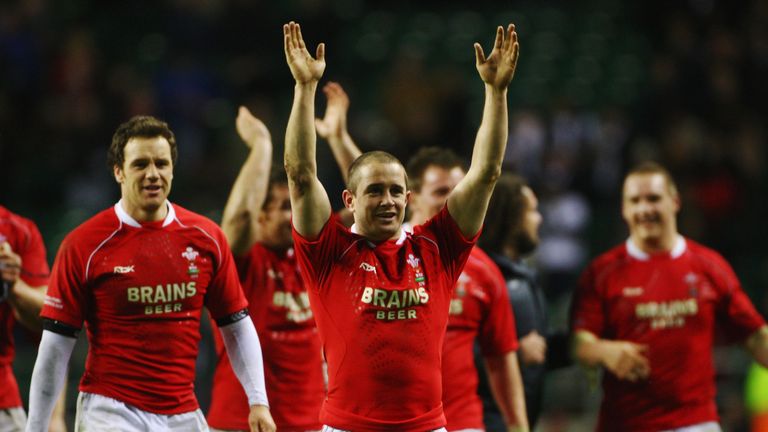 "It's a huge game for both countries and in Wales at the moment, all anyone is talking about is winning that match on Saturday. Being involved in the games is quite unique.
"Facing England is huge for Wales. It always has been, and it always will be."
What Warren Gatland would give to still have the pocket rocket that was Williams up one touchline.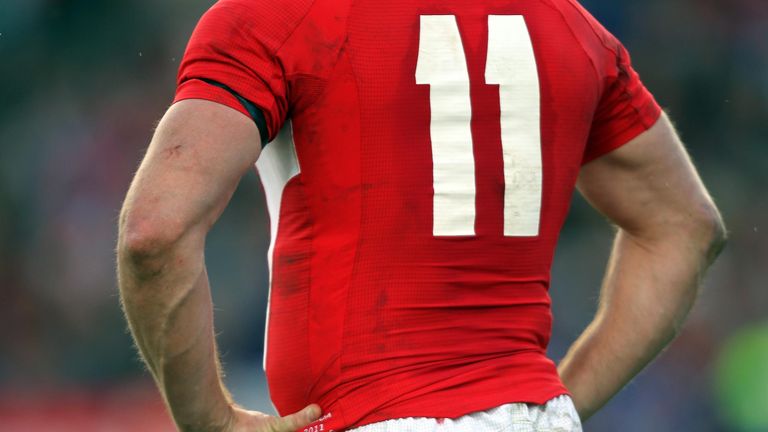 With Rugby World Cup 2019 on the horizon, Shane tackles the best Japan has to offer in his new online series Shane Williams: Big In Japan https://www.facebook.com/shanebiginjapan To discover the wonders of Japan for yourself: http://visitjapan2019.com/ #EndlessDiscovery