Rugby Union Expert & Columnist
Stuart Barnes' talking points: Exciting weekend of Champions Cup rugby coming up
Last Updated: 04/12/17 5:28pm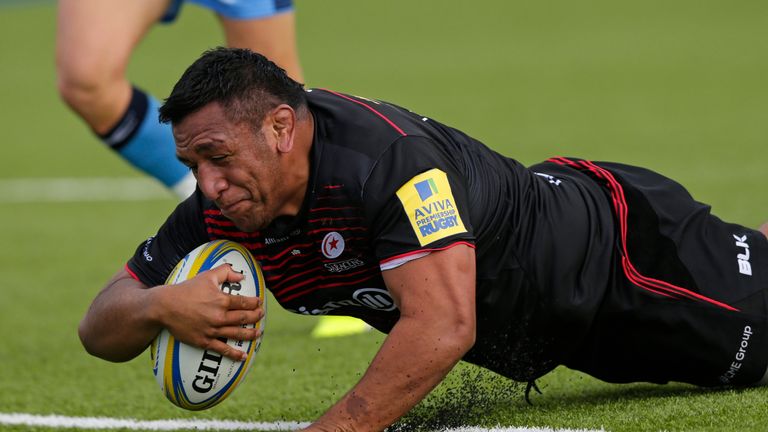 Stuart Barnes looks at the form of several British and Irish teams ahead of an exciting weekend of Champions Cup rugby....
1. Saracens are having a wobble. Sunday's loss to their bogey team, Harlequins, was their third consecutive Aviva Premiership defeat.
Mark McCall is right to say his team should have won; in the sense that Saracens are very good at closing out games. But they were the second best team for large chunks with only sporadic patches of the usual quality.
The early Brad Barritt try was an isolated beacon of excellence in eighty scrappy minutes. With the absence of so many internationals through the course of the Six Nations, it appears they are in a fight for one remaining home semi-final spot as Exeter march clear.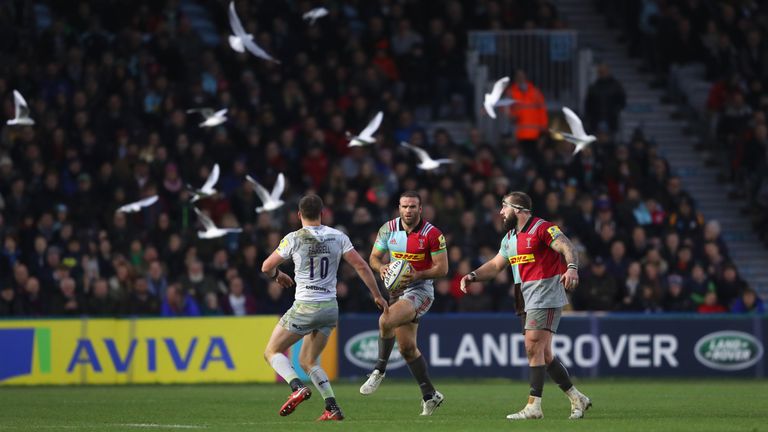 Europe looks the easier of the two title options at the moment. On Saturday they face the team they beat in last year's final. Clermont won at the weekend but are far from convincing themselves - a home win, depriving the men from the Auvergne of a bonus point, is just the remedy required.
A fourth straight defeat signals crisis with Clermont away in round four.
Leicester are the other English giant on a three-game losing roll. Like Saracens, they suffered international absences through November, but at least the nature of their defeat in Coventry was a little more positive against a Wasps team returning to form.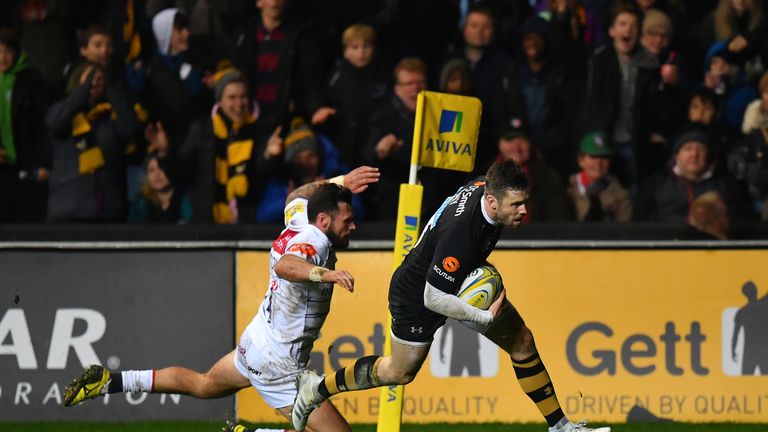 The Tigers travel to Limerick for what appears a daunting fixture. Having lost in Paris earlier this season, a losing bonus point and no four-try bonus point for Munster is the very least they require.
Munster - unlike the other three teams mentioned at this point - are in decent nick. There is shape, structure and confidence in what they are doing. They have several key players set to return.
If Munster are to win this pool, they must put the Tigers away ahead of the difficult visit to the east Midlands in round four.
2. Sticking to the subject of losing, for those connoisseurs of a crisis, Northampton versus Ospreys is the highlight of the weekend.
Neither side has won in Europe - Northampton fans must be starting to wonder why they bother to fight so hard for qualification - Saints are sliding down the Premiership, and the Ospreys are rock bottom in their Guinness PRO14 conference.
The Welsh side played some good rugby in rounds one and two but lost momentum as their stars left for a month to play at the Principality Stadium. Northampton have lost the habit of winning after briefly topping the table in England. Tough times for Big Jim and Steve Tandy.
3. The Ospreys should have their international contingent back after beating the Springboks. A narrow win but for Wales, any win against the Big Three from the Southern Hemisphere is a cause for celebration.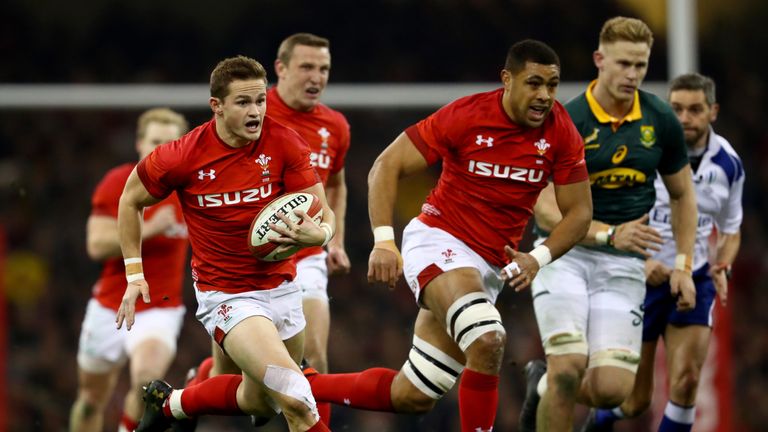 The Springboks are the ones they can beat. It was hardly a performance to strike fear into the other Six Nations sides, although only Scotland will feel they achieved an overall level of performance with which they could be pleased.
4. How do we assess the forthcoming Six Nations after the autumn? Italy are odds-on for last place. France are in a mess. Wales are in transition.
Scotland look to be on the rise (but there have been false autumnal dawns before) while Ireland and England are not playing with overwhelming conviction but with the all-important winning habit.
5. Points 3 and 4 were digressions from Europe. Let us get back to the losing habit... in Europe anyway.
Glasgow may not have won in rounds one and two but they retain a 100 per cent winning record in domestic rugby. Many of their squad have been with Scotland but Dave Rennie is bringing through real strength in depth. They won't have given up on Europe yet despite the gravity of their situation.
I take them to beat Montpellier Friday night. The French are second in their league but, like Glasgow, have lost their opening encounters in the Champions Cup.
They might just have the most extravagantly gifted winger in the world in our dear friend, Nemani Nadolo, but a Friday night in Glasgow will not be to their liking. Take Glasgow to grab for that buoyant ring of survival with a bonus-point win.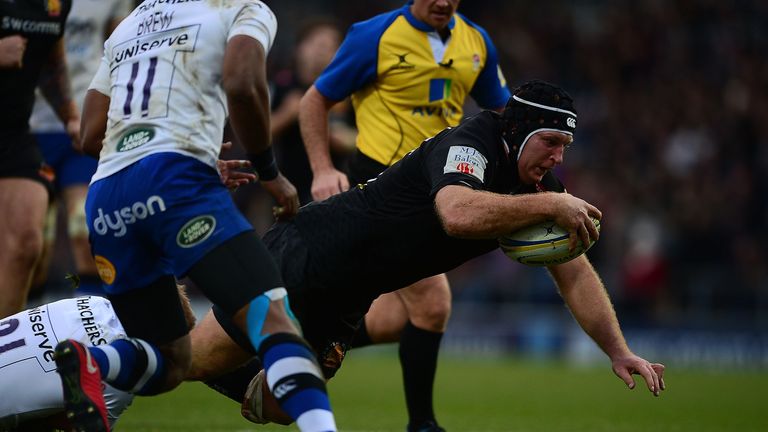 6. In the same pool - at the other end of the table - it is time to focus on those with the winning habit.
Exeter are at home to Leinster. While the European experience of the Irish team and their superb away win in Glasgow has them elevated to second favourites at 4-1 behind Saracens, I can't quite believe Exeter were as long as 9-1 with a few bookmakers.
I looked at the prices on Friday evening. Maybe they have shortened after the demolition of Bath. Don't let the late Bath flurry fool you - it was a case of job incredibly well done by the Exeter team, their pack in particular. They simply rumbled and rolled over Bath.
Come full-time, Leinster may well be happy with a losing bonus point and no extras for the home side.
7. Bath will have been stunned by the hammering at the hands of the Exeter pack. Toulon away doesn't sound much of a trip to make after their loss in Devon but the three-time champions are in transition.
The backs - with Chris Ashton having himself a try-scoring ball at full-back - are often brilliant, but the pack has none of the extreme organisation emanating from Exeter. Bath will need to weather spells of sustained pressure but Toulon rarely maintain that pressure. They allow opponents opportunities to get back into games.
Bath don't look good enough to match their win in west Wales with another in France but who knows? Toulon - hot and cold - are definitely beatable. I wonder whether Bath might have to wait until round four at the Recreation Ground.
The pool is touted a two-horse race but don't write the Scarlets off quite yet. On a dry day, they will fancy their chances against Bath at the Recreation Ground and I expect them to beat Toulon at home. A fascinating pool. I am looking forward to calling Saturday's game.
8. The week after I will get my second commentary exposure to La Rochelle. Two from two in Europe and top of the pile in France, Wasps have it all to do on the west coast this weekend.
The odds favour the French but Wasps have a quick, wide game that might just expose some of the giants who comprise the La Rochelle pack. Gloucester beat La Rochelle in the Challenge Cup semi-final last season.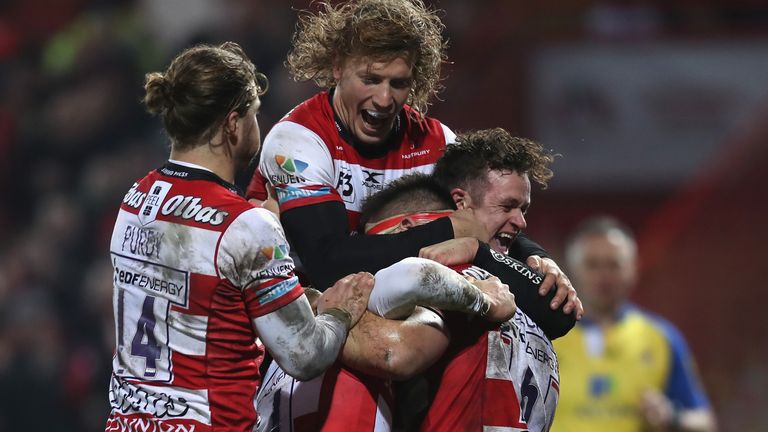 A Wasps win this weekend would bring this pool to life. Forced to call it, I favour the French but don't dismiss Wasps; that's all I'm saying.
9. On the subject of Gloucester... second in the Premiership. How about it? As many wins in the league after 10 games as they managed all last season.
They are making errors still but there is great ambition and growing confidence as the Cherry and Whites improve their impersonation of the Golden Lions. Something for my friends in the Shed to sing about as Christmas heads west.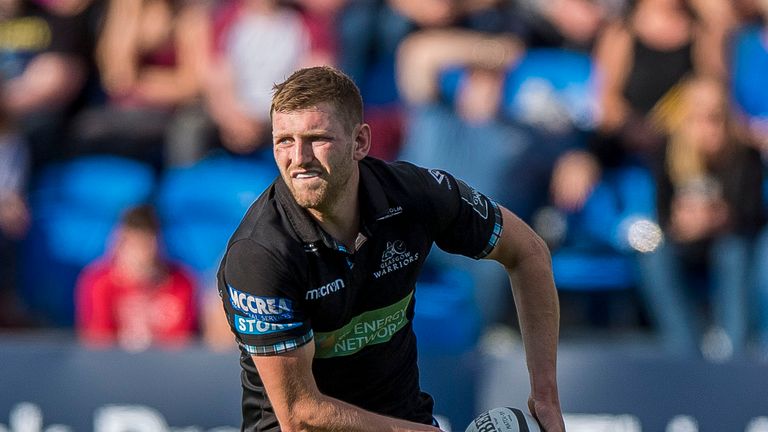 10. Finally Finn Russell - leaving Glasgow for Racing 92. It's probably a great financial move but don't expect his playing career to improve. He is quitting one of the slicker teams in Britain, one of the best coaches in the world, for a team that nearly broke Johnny Sexton.
One where Dan Carter failed to loosen the grip of their forwards and their 'you get the ball when we decide' mentality. I hope he proves me wrong but I have my doubts; large ones.
No doubt that there'll be some rugby to write home about this weekend.