Allister Coetzee says South Africa are on the up and he will not resign
Last Updated: 04/12/17 9:21am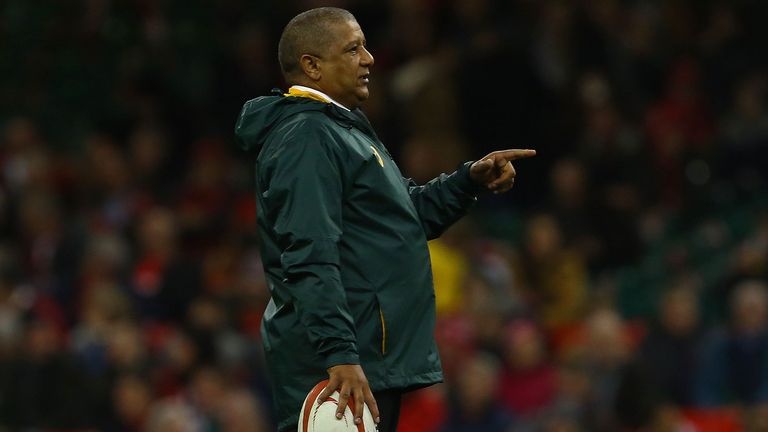 South Africa coach Allister Coetzee has insisted he will not resign after speculation over his future at the helm of the Springboks ramped up in the wake of their defeat by Wales.
Pundits have been speculating for weeks that Coetzee would be removed after the team's four-match European tour, and Saturday's 24-22 loss to Wales in Cardiff set off a new round of criticism in the South African media on Sunday.
Coetzee, however, has said he has no plans to go and feels his side are now on the up.
"I'm signed on until 2019. That is what my contract says," he said after South Africa finished the year with seven wins in 13 Tests.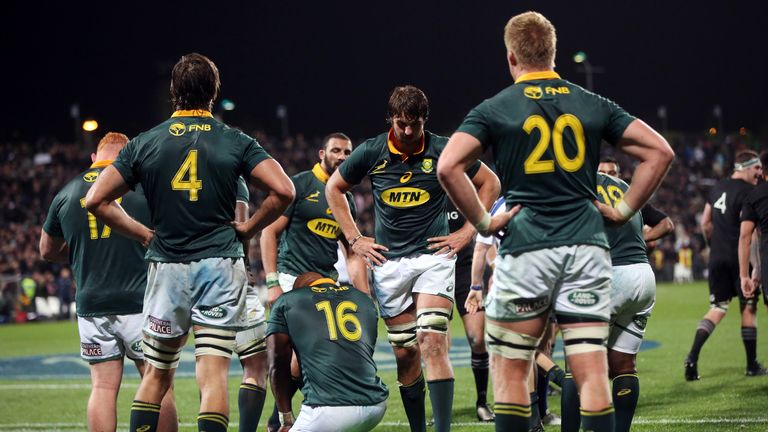 "The team has really grown. Its a really healthy team environment. They are hurting at the moment. They feel that they let themselves down and the country down. You can only feel like that if you have a good team environment.
"That wasn't the case last year. Last year was a fiasco. Definitely a fiasco."
In the wake of a dreadful set of results in 2016, which were the worst in Springbok history, Coetzee was allowed to make changes to the team set-up.
He made changes to his staff and was given more access to the players throughout the Super Rugby season. He was also allowed to set a common coaching agenda for the country's rugby teams this year.
Yet any signs of progress were clouded by a 57-0 loss to New Zealand that set a new low for Springbok rugby and put Coetzee's future back in the spotlight. This was then exacerbated by a heavy 38-3 defeat in Ireland last month.
South Africa beat a poor France side four times, Argentina twice, and an Italy team ranked No 13 in the world.
The coach, however, says critics are not seeing the bigger picture.
"If you look at outcomes only, then you are missing the plot completely," he said. "You have to create the opportunities for guys to come in. You've got to give players chances to grow. You cannot build Rome in a day.
"If you're going to continue to look at the negatives, then you'll get what you're looking for. Then you can write what you want about that. But this side is on the up."
Some members of the media have predicted Coetzee could be sacked as early as the end of the week with Rassie Erasmus set to take over.
Erasmus was appointed to the new role of director of rugby, effectively overseeing Coetzee's work, and has just returned to South Africa from coaching Munster in Ireland.