Rugby Union Expert & Columnist
Stuart Barnes' talking points: New Zealand triumph, Bath's weakened team
Last Updated: 01/10/18 4:40pm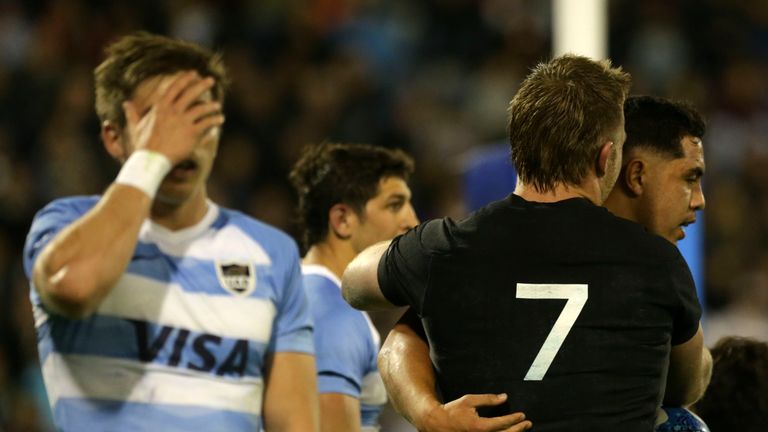 Stuart Barnes on New Zealand's dominance, an international league, Bath's weakened side, and Europe's biggest club derby...
1 On Saturday, New Zealand won their sixth Rugby Championship in seven years. The one they lost was the truncated formatted tournament ahead of the 2015 World Cup. Australia claimed the Championship that season but New Zealand reminded everyone who's boss in the World Cup final.
The dominance is unprecedented. Argentina dared to dream after Round Three of the competition but this was a different New Zealand they faced in Buenos Aires. On paper perhaps weaker, but on the field they cut out the cute stuff and squeezed the Pumas.
We have become used to extolling the virtues of the New Zealand game in the open but it was the tight where they tore the guts out of their opposition.
Argentina are rebuilding their scrum. After Round Five that process looks like it needs to start again at the very foundations. The All Blacks delivered one of the most assertive scrummaging performances in recent years to break the Pumas.
It wasn't as flash and fancy as a few of these season's romps. but the efficiency and power was impressive, hugely impressive, even if not in that 'my God, did you see that?' kind of way.
2 The Championship comes to its conclusion this weekend with the Springbok v All Blacks rematch the headline act. The world champions might already have reclaimed the title but after Wellington's loss, don't think there will be anything 'friendly' about the game.
A second win for South Africa would suggest a vulnerability which Steve Hansen would rather not have his team project. Aura is an important, if invisible, part of the winning package. Defeat would be a massive psychological boost for one side and a major slip on the part of the other. This game will be played as if the World Cup final.
3 South Africa are feeling good. They backed the win in Wellington up with a solid performance against Australia in Port Elizabeth. If they were to beat the Blacks, South Africa would travel to Europe in November in better heart than they have been for many a year. It remains a big 'if'.
Rassie Erasmus will have to be spot-on with his selection. Expect fireworks but when the smoke settles, I'll be surprised if New Zealand aren't standing on Loftus Versfeld, triumphant.
4 A little nostalgia if I may...
My first ever XV-a-side commentary for Sky (a trip to Hong Kong was the start!) was from a commentary booth in west London.
The match was South Africa against New Zealand in, yes, Loftus, Pretoria. It was 1996; New Zealand won that match and with it their first series in South Africa. It was epic stuff. The ground is smaller than Ellis Park but when it is packed the atmosphere is incredible.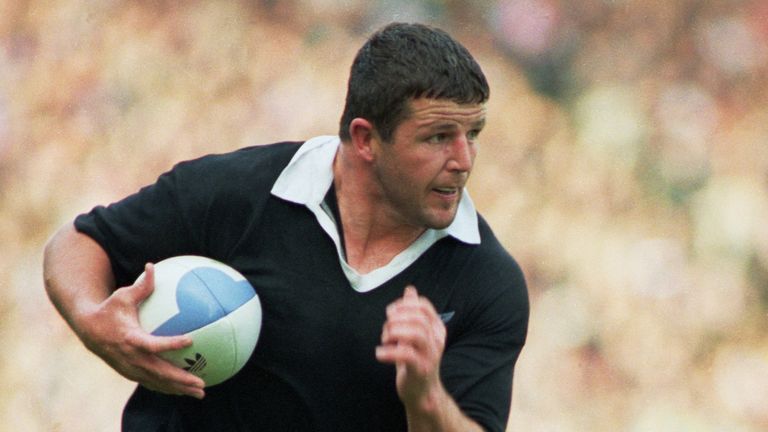 One of the greatest games I ever had the privilege to call was the 2009 Lions second Test where the Springboks won an often brutal but always brilliant game of rugby.
I love Loftus. Miles and I cannot wait to call this one ahead of the England autumn internationals; South Africa first up and then the All Blacks. Eddie Jones will be giving this one some serious attention.
5 Strong rumour of an international league replacing the autumn and spring tours. I like the idea. With two pools of six and a relegation/promotion aspect, it opens the door for aspiring nations to the top table in a way that has long been missing.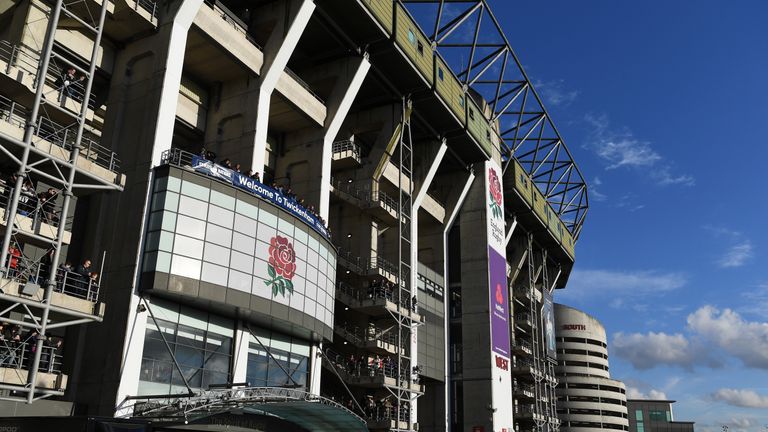 The financial arrangements will need to be good. Countries like England would suffer from some missed Twickenham dates. Hard negotiations are going to be required. But if it comes off World Rugby will have affected a form of globalised governance the like of which we have rarely seen. Keep your eyes glued for more details.
6 So much for the international game. At club level there was quite a furore as Bath travelled to Saracens with the best part of a second team. They effectively threw the game.
It surprised English club fans but it is a trait that has long been part of the French club package. Only last week Toulouse sent a depleted team to Montpellier and conceded 60-plus points.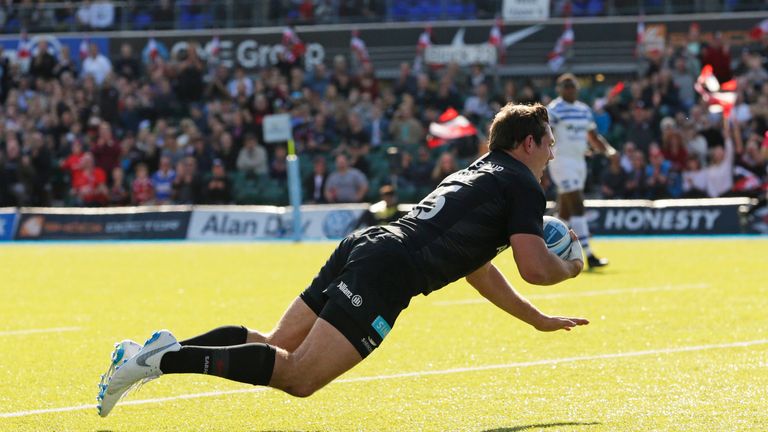 They have made a good start to the season and worked out that a rest followed by three winnable games being won would put them in a great place. You can't win ALL your games. You can burn out your team. It's not edifying but it is understandable.
7 Rather wonderfully, Toulouse's plan backfired as small-town rivals - and current champions of France - Castres, beat them in Toulouse. I write 'wonderfully' because in an age of ever-increasing Big City power, little Castres keep knocking the noses of the financial elite out of joint.
A little bit of Old French rugby survives in this quaint town. Four wins from six games, the champions are defending their crown with great spirit.
8 Toulon, in contrast, four from the bottom, are giving the distinct impression of decline. Only Agen, Grenoble and recently-promoted Perpignan are beneath them in the table. Patricio Collazo's old side, La Rochelle, are struggling without him, his new boys, Toulon are struggling with him. I hope he was well remunerated.
9 Another giant of the game looking shaky are Leicester Tigers. They may have beaten bottom-of-the-table Sale on Sunday but had Sale had either of their first-choice No 10s and a goal kicker it would have proved very different.
Three tries to one for Sale, but a whole host of missed kicks cost them. Leicester look comfortable enough mid-table but they play like a lower-third-in-the-league side right now. Northampton host them next week. That'll be fun.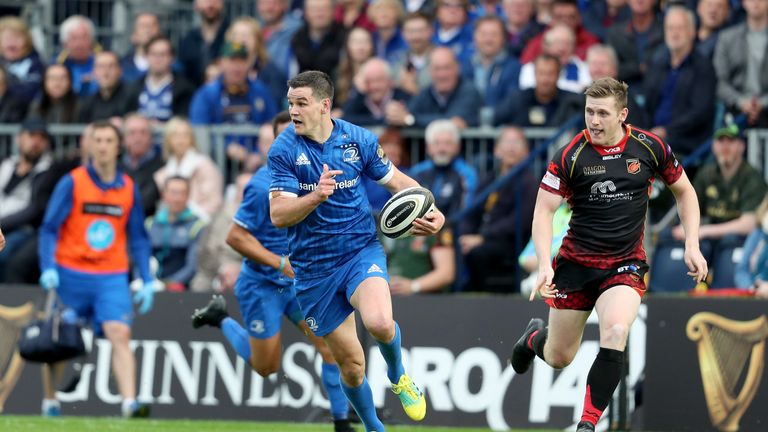 10 It is a derby weekend too in the PRO14 with Leinster v Munster, probably the biggest club game in Europe, next up. Leinster picked a powerful side to prepare for the match and overturned a comprehensive defeat in Galway last campaign with an authoritative 3-20 victory over Connacht. Even Johnny Sexton was unwrapped for this one.
Sexton is likely to encounter Joey Carbery in the No 10 of Munster at the weekend. If I wasn't in Pretoria I couldn't think where else I'd rather be than Dublin. Such is life...