England vs New Zealand: Bryan Habana, Sean Fitzpatrick and Stuart Barnes on Owen Farrell's importance
England vs New Zealand is live on Sky Sports Action and Main Event this Saturday
By Sky Sports Rugby Union
Last Updated: 09/11/18 7:09am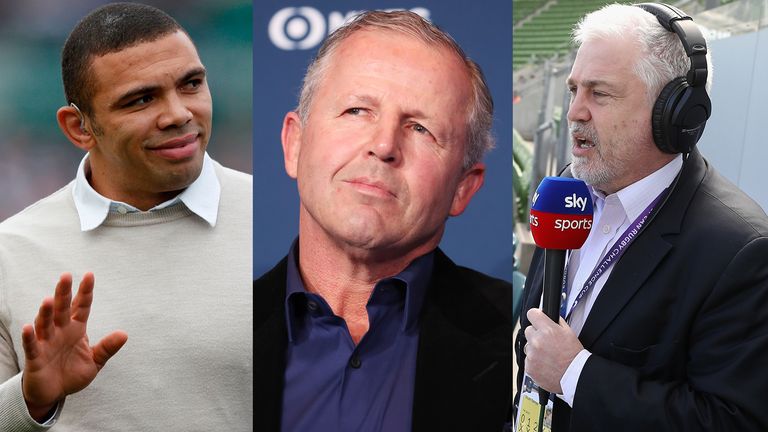 Each day this week we will be asking our pundits to weigh in on a question of the day. Thursday's discussion is about how important Owen Farrell is to England's chances of beating the All Blacks at Twickenham on Saturday, live on Sky Sports.
Bryan Habana and Sean Fitzpatrick will be joining some familiar faces in the studio this weekend, while Stuart Barnes will once again be calling the game along with Miles Harrison from up in the gantry.
Ahead of England's second Quilter International, in which they welcome the best team in the world to Twickenham, we asked each of the pundits how important Owen Farrell is to England's cause.
Sean Fitzpatrick says...
He won the game for England on Saturday didn't he? He is a very cool customer and his leadership and his kicking ability are second to none at the moment.
That is a huge plus for England as the opposition know that if they infringe then it will cost them three points. Farrell is just getting better and better with every game - he is a winner and New Zealand cannot afford to give away penalties because Farrell will make them pay.
Bryan Habana says...
"First and foremost, Owen Farrell's accuracy from a kicking point of view was pretty critical in terms of keeping England in the game against South Africa.
"But his leadership abilities are also what make him crucial to the team; he's now co-captain along with Dylan Hartley, and is one of the more senior players in the side.
"He is comfortable being the guy who England rely on, and even though playing fly-half under Eddie Jones isn't something he's done a lot of, he doesn't seem to worry about the extra responsibility on his shoulders when it comes to organising things on attack and defence.
"He doesn't shy away from the physical side of the sport, and is happy to bark orders at those around him, so his importance to the team comes about because his game management is spot on, as is his execution with the boot."
Stuart Barnes says...
Let's look at the last 10 minutes against South Africa.
He came up with an incredible rip on Lood de Jager when the Boks were heading for the line. He kicked a goal where you knew he'd kick it to give England the lead even though it was wide out because he's that sort of kicker.
And yet he has the tempestuous nature to go right to the edge of legality and beyond, which he does with his tackle on Andre Esterhuizen at the end.
Now you could look and say that is a concern - and it is - but it's also a massive strength because of his pure will to win.
What you've got is a real winner, an ice-cold goal-kicker and a man who can break.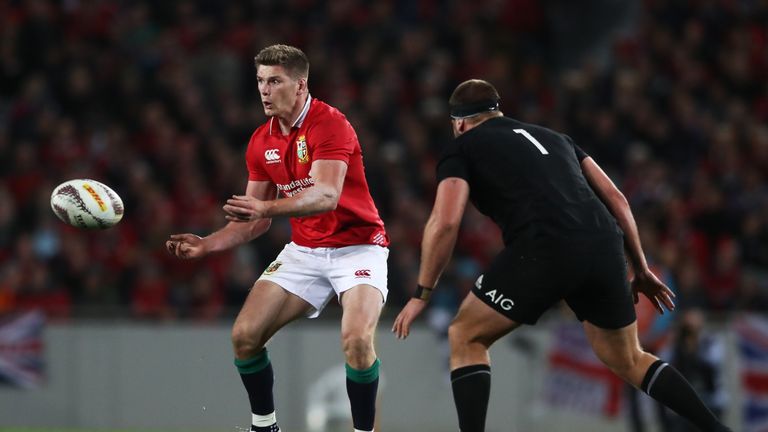 I think George Ford has a slightly more varied game, but Farrell's running game is very good, it's dangerous and he won't be scared of New Zealand.
He's beaten them in Lions colours and that psychological belief of beating New Zealand is very important because it's quite rare. Not many people think deep down they're going to beat the All Blacks. This kid thinks he can beat anyone.
#Followtherose this autumn with all of England's Tests live on Sky Sports throughout November. The action continues on Saturday against New Zealand before clashes against Japan and Australia