Premiership and Championship rugby clubs to return to small group training
This is subject to social distancing, daily screening, cleaning and hygiene requirements
By Sky Sports News
Last Updated: 03/06/20 2:13pm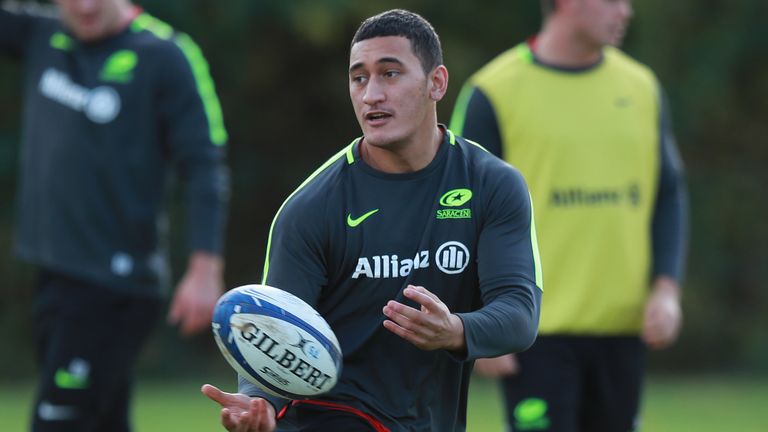 Premiership and Championship rugby clubs have been given the green light to return to small group training in a "performance environment".
This is subject to social distancing, daily screening, cleaning and hygiene requirements. Clubs will also need to provide a written declaration to Premiership Rugby and the RFU that they have met a number of key criteria.
These include daily medical screenings for players and staff, the appointment of a Covid-19 Manager and Covid-19 Medical Lead, guidance for cleaning and hygiene standards at training grounds, and Personal Protective Equipment (PPE) when required.
Chris Booy, Professional Game Board Chair, said: "I can confirm that the Professional Game Board which incorporates representatives of the Rugby Football Union (RFU) Premiership Rugby, Rugby Players Association (RPA) and Championship Clubs has given provisional authorisation for Premiership and Championship Rugby clubs to move to Stage 1: Elite Sport Return to Training Guidance.
"The clubs will need to satisfy a number of requirements to start Stage 1 as we continue the huge amount of work being undertaken to enable a safe return to training.
"The welfare of the players, management and staff is our only priority, and we look forward to the season resuming when it is safe to do so."
No timescale has been set for clubs to move to Stage 2 or Stage 3 which involves the safe return of Gallagher Premiership Rugby.
Bath welcome decision
"Bath Rugby welcomes news from the Professional Game Board in which clubs have been given provisional authorisation to move to Stage 1 return to men's professional rugby union training during the Covid-19 pandemic.
"The club is now required to satisfy a number of requirements and we are pleased to confirm that our work in this area is now in the advanced stages, allowing us to ensure delivery of a safe and secure environment for our players and staff to return to at Farleigh House and to facilitate Stage 1 training.
"We welcome the return for our players who have been training hard at home and preparing for this moment for a number of weeks.
"The proposed return to Stage 1 will allow us to progress individual conditioning and provide consistent access to an elite-training environment to better support individual needs.
"This is a crucial first-step to get our players ready to wear the Blue, Black and White again, on the journey towards a return to competition when that time comes.
"We continue to share and discuss each development with our players and staff and their welfare remains firmly at the heart of our decision-making process."