Rugby World Cup 2023: England draw Japan; Wales to face Australia; Ireland and Scotland get South Africa
England get Japan and Argentina in Pool D; Scotland and Ireland to face the Springboks in Pool B; Wales will play Australia and Fiji in a repeat of the 2019 draw; France and All Blacks in Pool A along with Italy
By Keith Moore
Last Updated: 14/12/20 4:59pm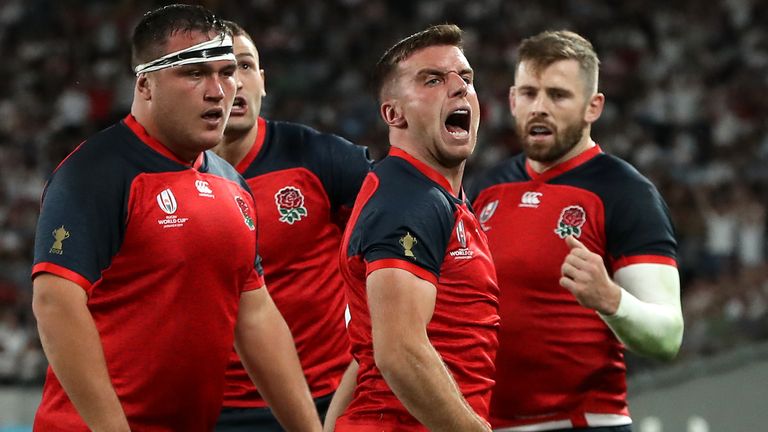 England have been drawn alongside Japan and Argentina for the Rugby World Cup 2023, while Ireland and Scotland will face defending champions South Africa.
Hosts France will face the All Blacks and Italy in Pool A, and Wales will play against Australia and Fiji in Pool C in a repeat of the 2019 World Cup pool stage draw.
It's a tough draw in Pool B. Ireland were victims of the 'pool of death' in 2007 and last year Scotland were dumped out at the pool stages after losing to Ireland and hosts Japan.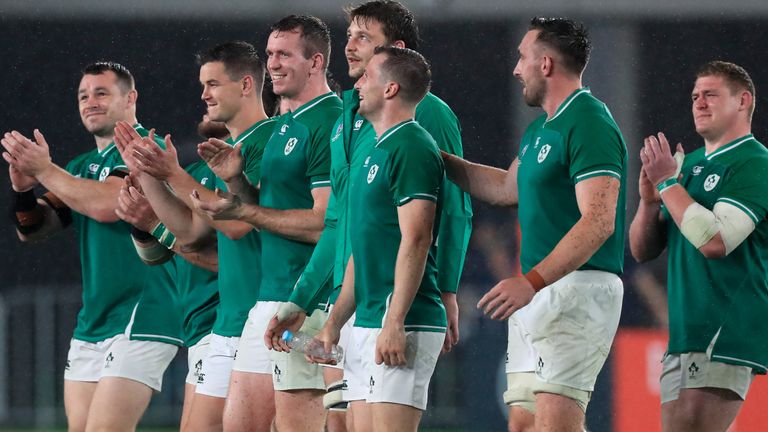 Japan's reward for progressing to the knockouts in the 2019 tournament was to be seeded in the second band for the draw. The Brave Blossoms won't fear Eddie Jones' side after beating Ireland and Scotland in the last edition, while Argentina will be a game Japan will target as must-win if they are to all-but-guarantee progression into the knockout stage in 2023. It is the second consecutive tournament that England will face the Pumas in the group stage.
Incredibly, it is the fifth consecutive tournament where Wales will face Fiji in the group stage, and the third World Cup in a row where they will face the Wallabies in the group stage.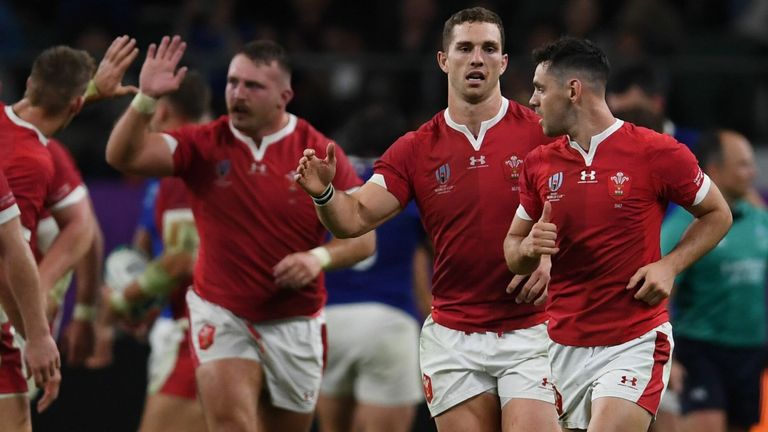 Hosts France were in the second band for the draw, and have been handed the three-time champions New Zealand. The two nations have served up some of the best matches in World Cup history, including 1999 when the French came from behind in the semi-finals to win, and in the 2007 quarter-finals where they sent the All Blacks crashing out in their worst World Cup showing to date.
The French have been revitalised under new head coach Fabien Galthie and have been moving at a rapid rate towards being major contenders in three years.
French President Emmanuel Macron was present at the draw and said: "We cannot wait to get ready for this event. In 2023, it will be 12 years since we last reached the final.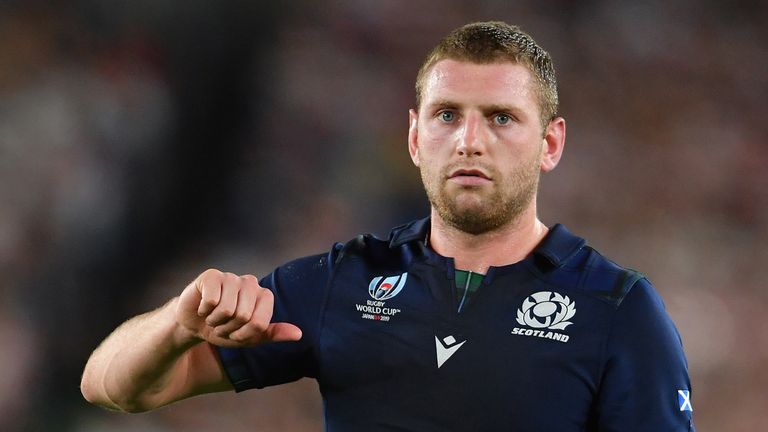 "But this time it will be at home so you (the team) figure out a way of winning the Cup. France also reached the finals of 1987 and 1999 continuing the 12-year cycle.
"The COVID-19 crisis is terrible. In 2023, we want to offer what France can offer: the French way of life - friendliness, gastronomy, parties and culture."
Rugby World Cup 2023 pools
Pool A
New Zealand
France
Italy
Americas 1
Africa 1
Pool B
South Africa
Ireland
Scotland
Asia/Pacific 1
Europe 2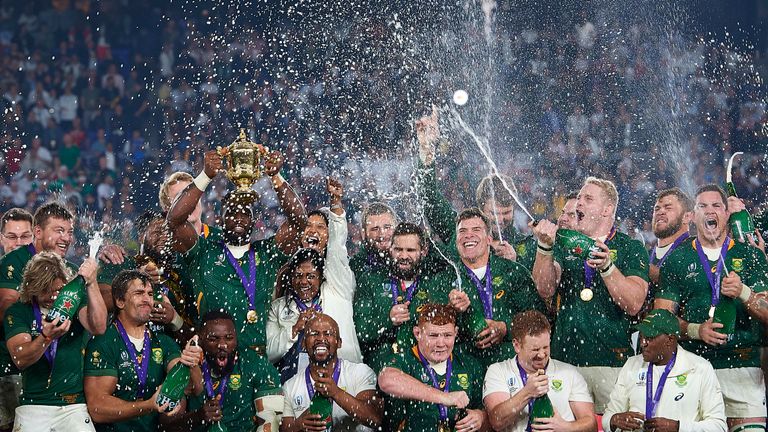 Pool C
Wales
Australia
Fiji
Europe 1
Final Qualifier Winner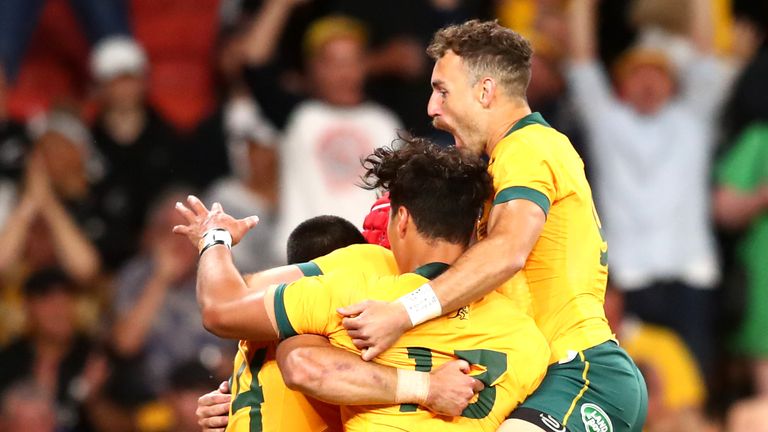 Pool D
England
Japan
Argentina
Oceania 1
Americas 2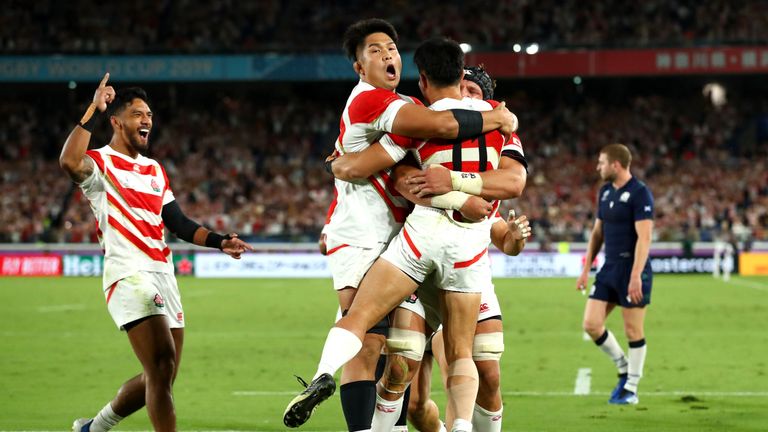 Due to the impact of coronavirus on the international calendar, the draw was based on the rankings on January 1, with South Africa, England, New Zealand and Wales in the first band.
Ireland, Australia, France and Japan were in the second band, and Scotland, Argentina, Fiji and Italy in the third band.