Warren Gatland returns as Wales head coach after Wayne Pivac sacking | Jamie Roberts: It's a huge shot in the arm
Warren Gatland returns for second stint as Wales head coach; Wayne Pivac sacked after replacing Gatland in 2019; new Gatland deal could see Kiwi remain in charge until after 2027 Rugby World Cup; Former centre Jamie Roberts says Gatland's arrival is a huge shot in the arm for Wales
Last Updated: 06/12/22 6:14am
Warren Gatland has been reappointed Wales head coach following the sacking of Wayne Pivac, with former centre Jamie Roberts telling Sky it's a huge boost.
Gatland replaces his fellow New Zealander Wayne Pivac as head coach, with the Welsh Rugby Union confirming Pivac's departure following their review of Wales' Autumn Nations Series campaign that included a home defeat against Georgia.
WRU chief executive Steve Phillips said Gatland will take charge of Wales for the 2023 Guinness Six Nations Championship and World Cup.
But he added that there is "the ability to go through the next World Cup cycle up to and including Australia 2027."
Gatland says he is "under no illusions what the expectations are" after signing on for a second coaching stint with Wales to take charge of next year's Six Nations and World Cup campaigns.
And the 59-year-old New Zealander also delivered a short response to questions about speculation linking him with England's top job, adding: "Don't believe everything you read in newspapers."
Gatland had been linked to the England head coach's role, with a Rugby Football Union review currently assessing England's autumn series amid uncertainty surrounding head coach Eddie Jones' future.
A decision on whether Jones goes or stays is likely in the next 48 hours, but Gatland has committed to Wales.
Wales won just 13 of 34 Tests under Pivac's direction after he succeeded Gatland following the 2019 World Cup.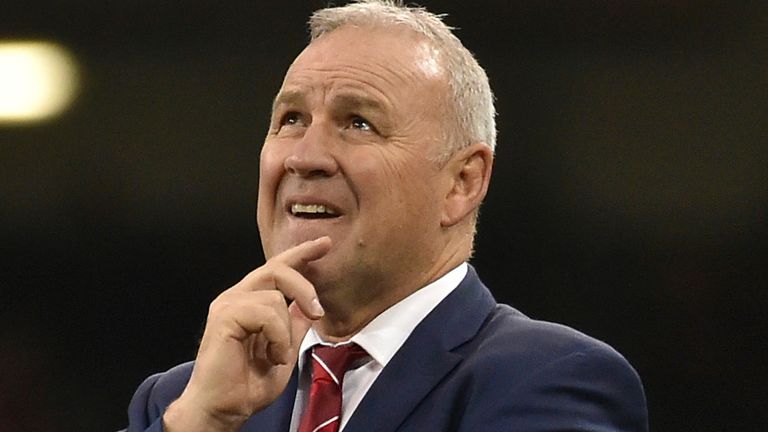 And Gatland now makes an extraordinary return to the post he held between 2008 and 2019, during which time Wales won three Six Nations titles - each Grand Slams - reached two World Cup semi-finals and briefly headed the world rankings.
Gatland will leave New Zealand-based side the Chiefs, where he was director of rugby, with immediate effect and return to Wales before Christmas.
"This is an opportunity to achieve something with a talented group of players in a country so passionate about rugby," Gatland said, in a statement released by the WRU.
"Our immediate priority is obviously the 2023 Guinness Six Nations and next year's Rugby World Cup.
"There is little time for sentiment. Professional sport is all about preparation, values and results.
"There will be new challenges, as there always is with a change in head coach, but for me the environment, the players and their families will always come first.
"We must prepare to the best of our ability in the time available. We will value and respect each other, we will work hard and, if we get this right together, performances and results will follow.
"At the end of the day, I know it is a pressure job with a lot of expectation. But the buzz of international rugby, being involved in the Six Nations, World Cup - I think they were the key factors to sway me to come back.
"I am under no illusions what the expectations are, but I have always loved the challenges. have always loved going into environments with their expectations, and hopefully exceeding the expectations.
"The advantage I've got is that I know the set-up and that I know so many of the people involved, so I think I can hit the ground running.
And on England, he said: "I am only here really to speak about Wales, but what I can say is, don't believe everything you read in newspapers."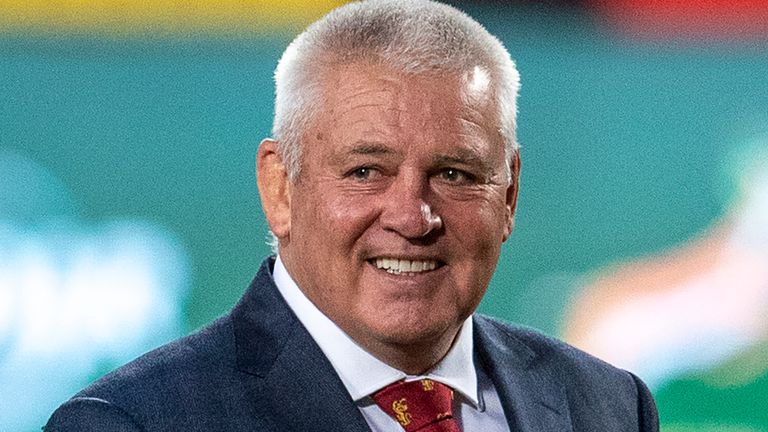 While Wales beat the Springboks for the first time in South Africa this summer, they recorded only three wins from 12 Tests this year, which included home defeats to Italy and Georgia.
Pivac's job was on the line after the autumn series, with the WRU now turning to Gatland just nine months before Wales' World Cup opener against Fiji in Bordeaux.
Phillips said: "This is one of the toughest calls to make in sport, but the review process has reached its conclusion and we have acted quickly and efficiently in the very best interests of our national team.
"Ultimately, we are in the results business, and we have agreed with Wayne that the current trajectory for Wales is not where we want it to be.
"We know him (Gatland) well and, most importantly, he knows us well too. He will undoubtedly be able to make an immediate impact, just as he did when he joined us for the first time in 2008.
"But it has also been important to both parties to ensure we get absolute maximum gain out of the return of such an experienced and highly-regarded individual.
"It is for this reason that we are particularly pleased to have been able to secure Warren's services for the next few years with the ability to go to the 2027 Rugby World Cup.
"This appointment is no quick fix, nor sticking plaster. It is part of our long-term planning for the game in Wales."
Pivac, meanwhile, added: "I am obviously extremely sad to stand down from the role.
"It was a speedy review process post-Autumn Nations Series, as time is of the essence with the Six Nations fast approaching.
"Unfortunately, the results or performances this year were not all as we hoped. As a group, we all take responsibility for that, but me in particular as head coach.
"We have played some really good rugby at times, but needed to do that more consistently. However, I know that there is a strong foundation for the squad to progress to great things in the future."
Roberts: Gatland's arrival huge shot in the arm for Wales | Problems in Welsh rugby far deeper than head coach
Former Wales and British and Irish Lions centre Jamie Roberts, speaking to Sky Sports News on Monday:
"There was a general consensus that there had to be change after the year Wales have had," Roberts said.
"And [they've] obviously gone back to Warren, who coached Wales for 12 years.
"He had an amazing success rate with Wales. I think people forget what his win percentage was: over 70 per cent in the Six Nations, 60 per cent in the Rugby World Cup.
"He's taken Wales to two Rugby World Cup semi-finals, and a quarter-final, so he knows the landscape of rugby so well in Wales.
"I think we'd be daft in Wales to think that the only problem in rugby is with the head coach of the national team. Problems run far deeper than that, but I guess Warren's appointment now is a real shot in the arm.
"For them to get a coach of Warren's experience and his CV, at this time, is huge for Wales.
"I've no doubt he's one of the best coaches in the world, and he certainly knows northern hemisphere rugby extremely well.
"Not just from his time coaching Wales, but with the British and Irish Lions, his experience in the Premiership, he's one of the most experienced coaches certainly at the highest level.
"As I said, it's a shot in the arm for Welsh rugby, at a time when there are a lot of question marks about the game at Test level, club level.
"I think, with the appointment, it's important they utilise Warren as best as possible. Not just as the national coach, but his experience of the game in Wales.
"There's going to be change. There's no doubt about that, and it's important they use his knowledge. He's been there with Wales through good times and bad.
"He's got a huge job [on his hands]. We know what's around the corner, the Six Nations is a few months away, leading into a couple of warm-up games, leading into the biggest tournament of them all.
"Wales are currently ranked ninth in the world, and they've had a disappointing year. Something had to change. The WRU have obviously gone and replaced the top man.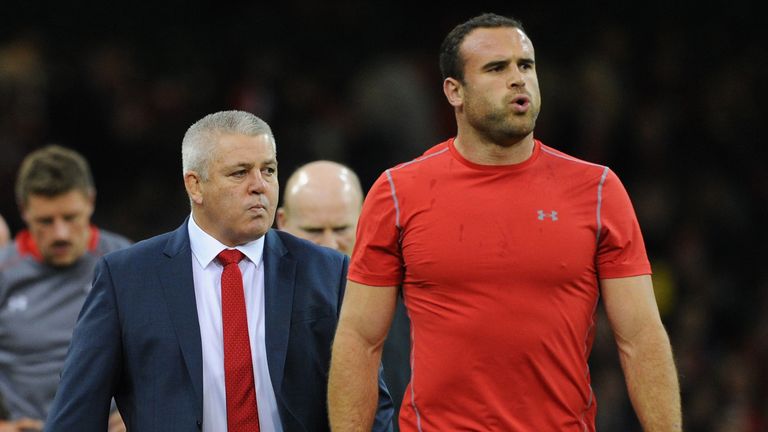 "Wayne Pivac is a good, good man, but unfortunately the team didn't do too well under his watch, and that's professional sport right?
"In comes a man who is hugely experienced, and it kind of feels like Wales are taking two steps backwards to move forward five. Going back to a man who will be familiar to coaches, players, and Welsh rugby.
"Warren has history of producing results quickly with teams. When you look at this success with the Lions, only having a month really to prepare that side, if not less.
"When he first came in with Wales in 2008, he won a Grand Slam in his first championship in charge.
"It will be interesting to see whether he changes the coaches underneath him, or they remain in place. But his biggest challenge is picking the right players. Come the Six Nations, does he roll the dice with some younger players or trust the older members of his squad to take them through?
"I'm delighted Wales have made the change. It's disappointing for Pivac and for some will feel like a step back, but it was needed."