Danny Care chats family life, Jamie Vardy, Harlequins troubles and England history
"I loved football when I was growing up, it was always football. I had a football in the back garden and it came with me wherever I was going. I wanted to be a footballer, that's all I really wanted to do."
By Michael Cantillon
Last Updated: 16/05/18 2:54am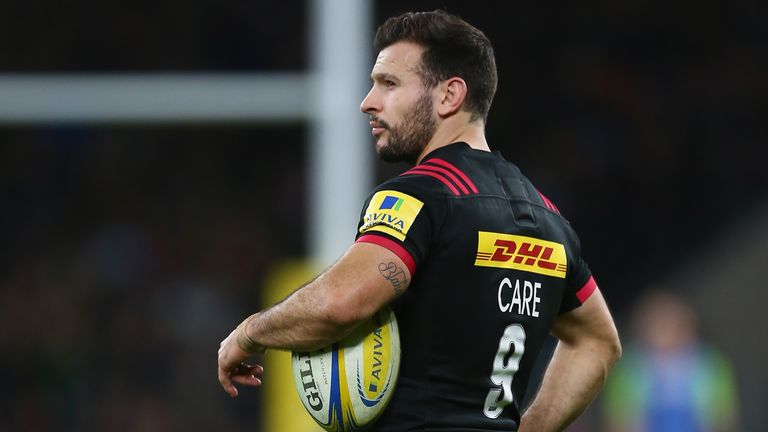 Danny Care chats exclusively to Sky Sports Rugby about his journey from sharing a bench with Jamie Vardy at Sheffield Wednesday to becoming England's most capped scrum-half of all time, and becoming "a better person" along the way.
"To have a child is momentous. It is to decide forever to have your heart go walking around outside your body." Elizabeth Stone, American novelist.
In the space of a little under three months between mid-December 2011 and early March 2012, Danny Care was arrested three times for alcohol-related incidents.
Removed from England's Six Nations squad, banned from driving for 16 months, fined, cautioned, charged, placed on an inner-city community programme and fined again by Quins to the tune of £10,000.
His England career appeared on the brink, his Harlequins one teetering not far behind.
A couple of years later, Care amusingly remarked in an interview: 'There is a perception out there that I'm an idiot.'
Accelerate forward four years and that perception has all but disappeared.
Now a married man of almost two years to partner Jodie and a father to three-year-old son Blake, Care sits at a picnic table at Rosslyn Park in Wandsworth, southwest London as England's most capped scrum-half of all time.
It's a Thursday afternoon and Quins have just finished their training for the day on Rosslyn Park's synthetic surface - the growing number of Premiership clubs with artificial pitches rendering such a session a requirement.
Ambivalent weather has seen heavy rain most of the morning replaced by a beam of spring sunshine. The floor remains damp, droplets continue to collect and drip off the clubhouse's PVC gutter pipes from above. Planes pass intermittently from nearby Heathrow even further above.
Off-field issues steadfastly behind him, a gregarious Care admits family has transformed his life.
"Some people probably still say I'm an idiot, and they were probably right before," he says.
"I got in trouble a few times and it took me a while to learn what I need to be doing, and the responsibilities of being a rugby player and role model.
"I was a bit loose. I've cut that out now and every day I focus on being a good person and a good rugby player.
"Regrets?...I've made a few mistakes but I think it's rounded me. We all make mistakes, especially when you're young, it's part of growing up. I've learnt from them and I'm a better person now.
"Having a family changed everything. It puts it all massively in perspective.
"You almost can't explain what it's like to people, I think, until it happens to them, what it means to see your kid.
"Even from the first breath of air they take, you're instantly in love with this person and you'd do anything for them.
"It's the best thing that's ever happened to me."
**********
Sit down with any professional sportsperson and the overwhelming odds are they will tell you breaking into their chosen sport was a dream come true. A childhood ambition fulfilled.
For Care that notion is slightly different, for his dream as a youngster was actually to become a professional footballer. To sign for Liverpool, emulate Robbie Fowler, walk out at Anfield amid a customary choral of You'll Never Walk Alone and score the winner at the Kop end.
Born and raised in Leeds as the middle child of three to bankers Alan and Sherry Care, football was Care's father Alan's sport of choice as a keen West Brom fan.
Mother Sherry's sporting persuasion leaned more towards the round ball than the oval one too as a Wolves fan, with both Care's parents originally from the Black Country.
Older brother Simon currently works with Bank of America in London, while younger sister Samantha works in recruitment up in Liverpool.
Simon proved the first Care to pick rugby over football…
"I loved football when I was growing up, it was always football," says Care. "I had a football in the back garden and it came with me wherever I was going.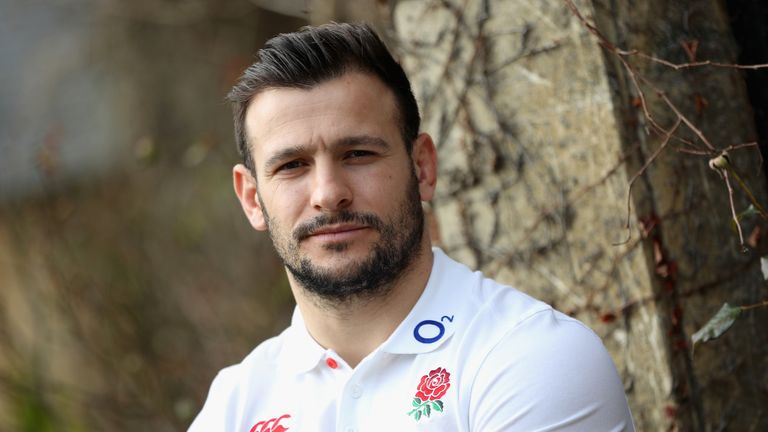 "Growing up, I played rugby on Sunday mornings and football Sunday afternoons, it just worked out timing wise.
"It then got to a stage when I was about nine or 10 where we had to choose. I chose football and my brother chose rugby, so my mum and dad had to split them in terms of taking us.
"I wanted to be a footballer, that's all I really wanted to do."
And Care was a talented footballer at that, featuring on the wing or up front.
Signed on as part of Sheffield Wednesday's - then a Premier League outfit - academy, he progressed until the age of 15 when a new academy coach decreed Care, and future Premier League winner Jamie Vardy no less, too small to make it.
This, quite obviously, was before Spain's dominance in 2008-12 and the success of Lionel Messi, Eden Hazard et al - a period when the dominant view in Britain was that footballers needed physical size to compete and thrive.
Sick of featuring with Vardy among the substitutes, Care, despite his tender years, took the bold move of requesting he be released from his contract with the professional club.
Ultimately, and rather ironically having been told he was too small to make it as a footballer, Care turned to rugby, a sport predominantly played by far bigger men…
"It's a bit mad really," says Care. "I didn't agree with it and I never have agreed with it.
"Myself and Jamie Vardy were in the same situation. We were both sat on the bench and hardly playing. We'd come on for 15 or 20 minutes and I just thought: 'sod this, I want to play football. I want to get out of here.'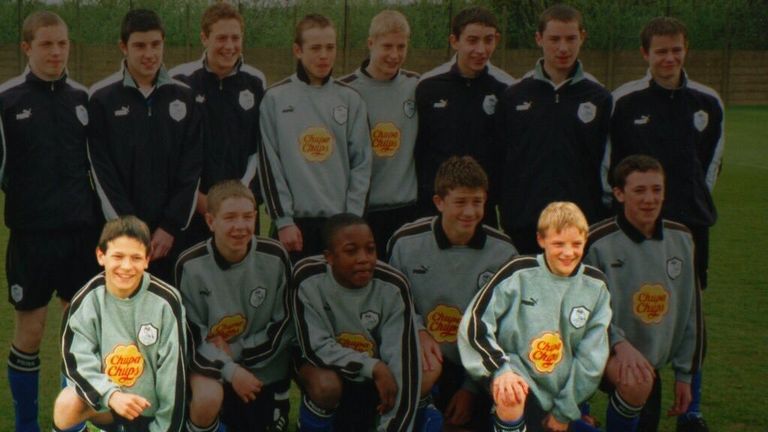 "I went back and played for my local club with my mates again.
"Luckily, I could also still play rugby at school, so I started giving it another thought really. I enjoyed my rugby but I still wanted to be a footballer.
"Eventually my mates sat me down and said: 'Why not give rugby a crack?', so I went and joined Otley rugby club for a season and then signed for Leeds the year after.
"Jamie [Vardy] went down the leagues and started working outside of sport and it's amazing to see his story. Now he's killing it, earning £100,000 a week. He's doing alright!
"For me, I went and tried something else in a game where it's all different shapes and sizes, and luckily, there is space for a little lad."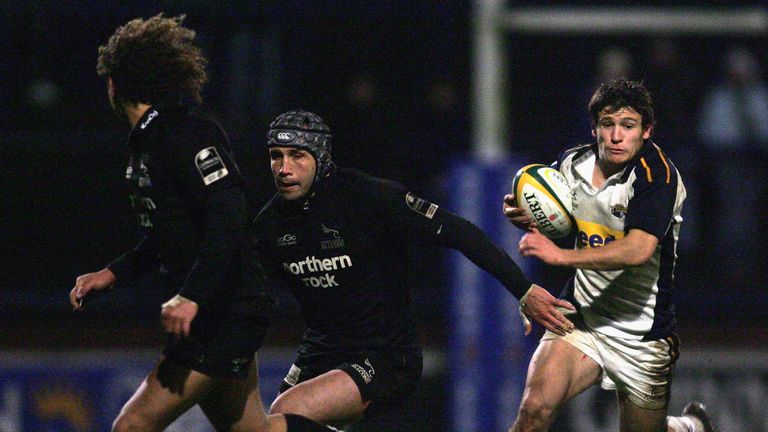 While playing in National League 2 North for Otley, it was Stuart Lancaster who spotted him and handed Care his chance at Leeds Tykes. Three years later, the bright lights of London and Harlequins came calling.
"I think in any sport and any walk of life, it's massively about luck. It's about someone spotting you on a day you play quite well.
"To leave was a big moment. To move away from my hometown and where I'd been all my life, and move a long way away from my family.
"The first year at Quins I didn't get picked much and I was thinking: 'What am I doing? Should I go home? Have I made the wrong decision?' And I kept saying to Dean Richards: 'I need to play'
"He said: 'I'll play you when you're ready, just keep working'. He knew way more than I did. I was just a kid desperate to play but he held me back, brought in Andy Gomarsall and when I got my chance, I was ready to take it.
"If he'd given me my chance earlier I probably wouldn't have taken it. It was a blessing in disguise him reigning me in.
"It's hard. Young boys come in here and get frustrated and I can see why because everyone wants to play. Everyone wants to be the guy wearing the shirt on a Saturday and sometimes you don't get to do that.
"Dean [Richards] was nurturing me to be ready for when I was actually ready. The rest is history."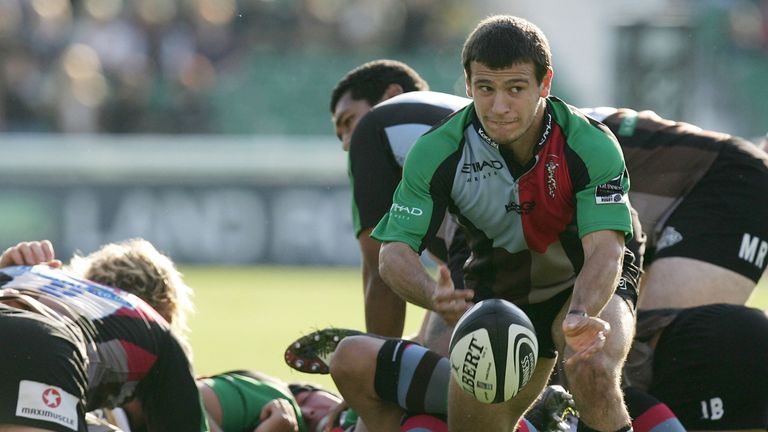 While the money in rugby has improved considerably, and continues to do so, wages in football have increased exponentially and it's a question Care's been asked before, but does he ever think of what might have been…?
"Sometimes mate yeah…in the dark days!
"But I'm incredibly happy with how it's gone. My dad always says he thinks I could have played to some level at football but I'll never really know.
"He was always football. He always loved playing it. He liked rugby but wasn't that much into it probably until my brother and I started playing it and we were alright at it.
"Now he thinks he's the guru of rugby and that he knows more than me! He's a massive rugby fan now."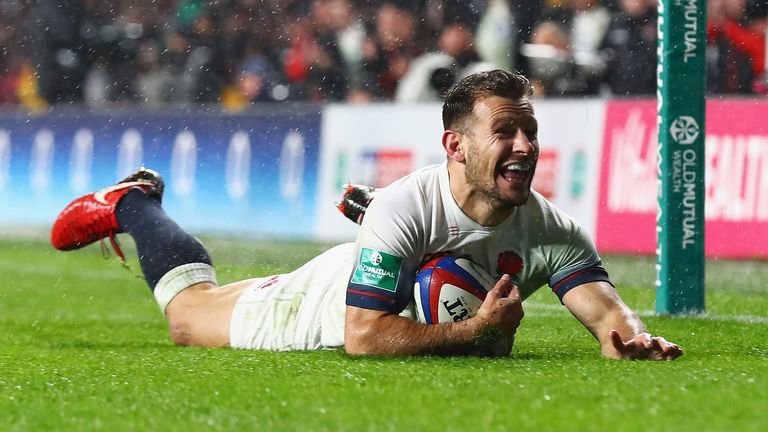 **********
Back to the present, Joe Marler and Tim Visser sit on the next table, wiring into half a chicken and a whole sweet potato each. Marler is as effervescent as ever, commanding a teammate to dance to a song he blasts out of a speaker, while attempting to hit the high notes himself.
Care laughs as he negotiates a lift away later with Visser having hopped in an Uber to training this morning.
On the pitch this season, Quins' campaign has been disastrous. A squad filled with internationals Chris Robshaw, Mike Brown, James Horwill, Care and Visser. With British and Irish Lions Marler, Kyle Sinckler and Jamie Roberts finished 10th of 12 in the Premiership - their worst campaign for 13 years since relegation in 2005.
In 2018, they lost nine Premiership games from 10, a stupefying run of form which cost Director of Rugby John Kingston his job.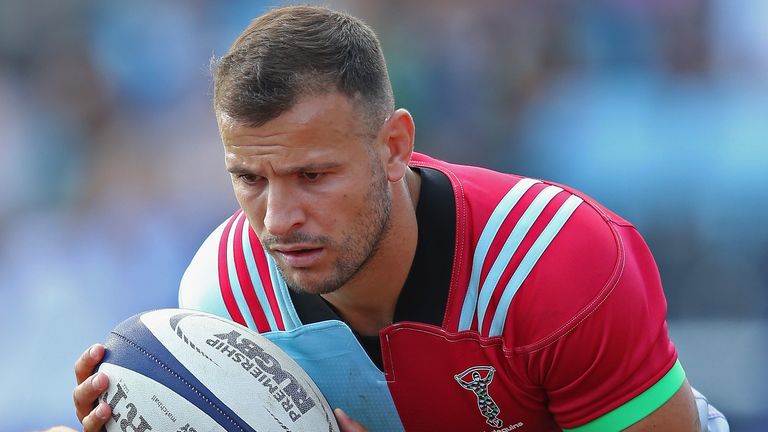 "It's not been where we wanted to be. It's been an incredibly frustrating season for us.
"There were a few good patches where you think, if we could do that every week, we'd be up there challenging but too much inconsistency from us this year has put us into the position we're in.
"We're not shying away from it, we know we haven't been good enough and we just need to chalk it off, get back into pre-season and work hard.
"At times this season, I've been pretty low. It's been really hard and it's how we learn about ourselves and how we can dig ourselves out of this because the club shouldn't be where we're at.
"As players, we need to take responsibility for that. We love being here, we've grown up together from kids to where we are.
"I love the boys, I love the club, I love where we live. I've never had the desire to even look anywhere else.
"We can only say sorry to the supporters. It's not been good enough."
On a personal level, however, there have been high points.
Care enjoyed an "overwhelming" testimonial dinner, celebrating 12 years with Quins and supporting charities Great Ormond Street, Try for Change and Breast Cancer Haven.
And back in February, he creates history…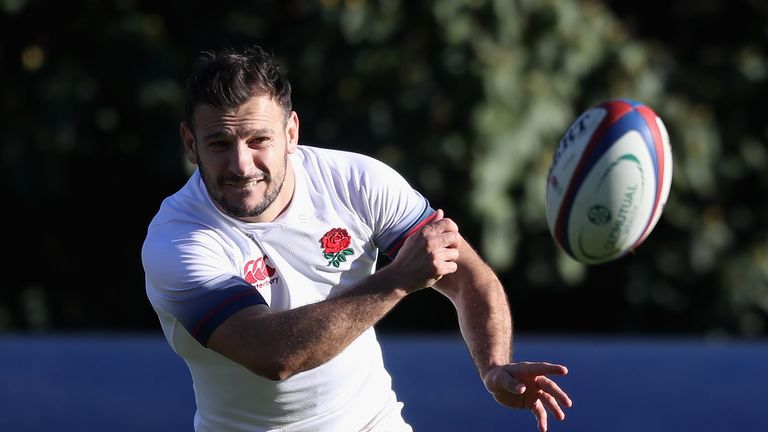 England face Italy in Rome during the first week of the 2018 Six Nations. Care starts among the replacements as he has done 42 times from his previous 76 England caps. It's a role he's accustomed to, if never truly satisfied with.
Just 10 minutes in at the Stadio Olimpico, Ben Youngs screams out in pain when Dylan Hartley is counter-rucked on top of the scrum-half's standing leg. The Leicester Tiger has ruptured the MCL in his knee and will play no further part in the championship.
Care trots on to equal the scrum-half appearance record held by World Cup winner Matt Dawson. His first instinct is to check on the stricken Youngs.
England win comfortably and Care knows come full-time that if he remains injury-free for the next week, he will become the first man in his position to play in the white of England 78 times.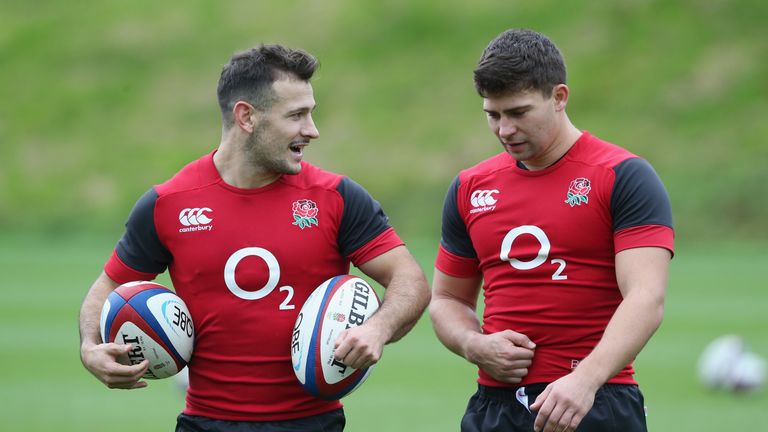 He doesn't usually get nervous - he's not that type of character - but as the thought crosses his mind, butterflies begin to congregate and fester in the pit of his stomach.
The night before facing Wales at Twickenham, sleep is at a premium. He never has issues sleeping, but it's not every day you create a piece of individual history for your country.
As he opens the curtains of his hotel room that crisp February morning, the rain is torrential. But nothing can spoil the feeling of pride to come.
"It was an awesome day, such a great experience.
"It's something I'm massively honoured by, to overtake Matt Dawson, a hero of mine.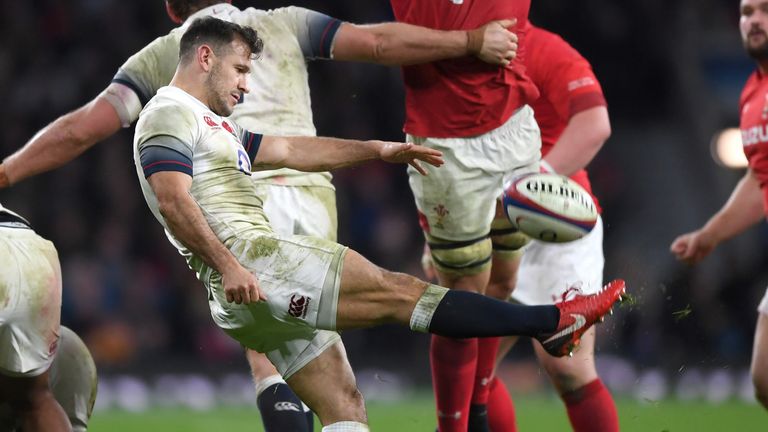 "In the build-up, the amount of messages I received, the good lucks and well wishes I got from everyone, it really hit home the night before.
"I didn't sleep a wink and normally I'm absolutely fine before a game but I was nervous before that one.
"Also because Youngsy had got injured the week before, it was my opportunity to start and try to push the team forward.
"I was just desperate that we got the win and luckily we managed to do that. It was a very special day."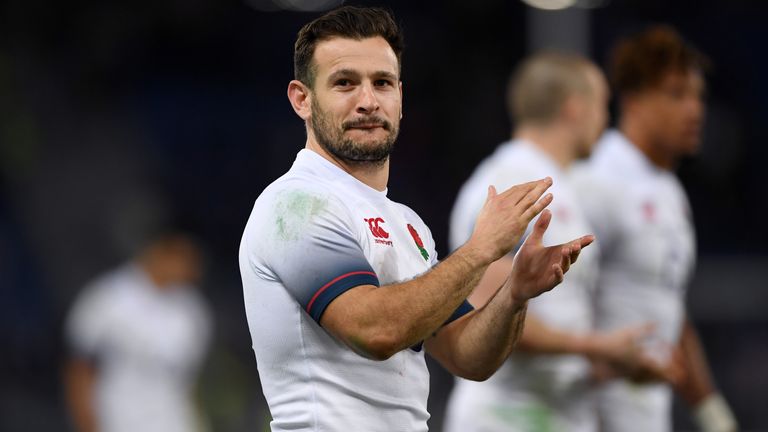 **********
Reminiscing through his career to date, Care credits Harlequins' Premiership triumph in 2012 as the "high of my career so far", while the worst moments include the infamous Bloodgate, days this season and missing three chances at becoming a Lion.
In 2009, Care was on the cusp of his Six Nations debut against Wales in Cardiff during the second week, but, almost unbelievably, slipped on ice at the top of a hill at Pennyhill Park and rolled his ankle.
"Harry Ellis came in, who wasn't even in the squad, and played the rest of the Six Nations. I got back onto the bench, but Harry then got onto the Lions tour [to South Africa].
"I'm not saying I would have been picked for the Lions but I would have had a good chance."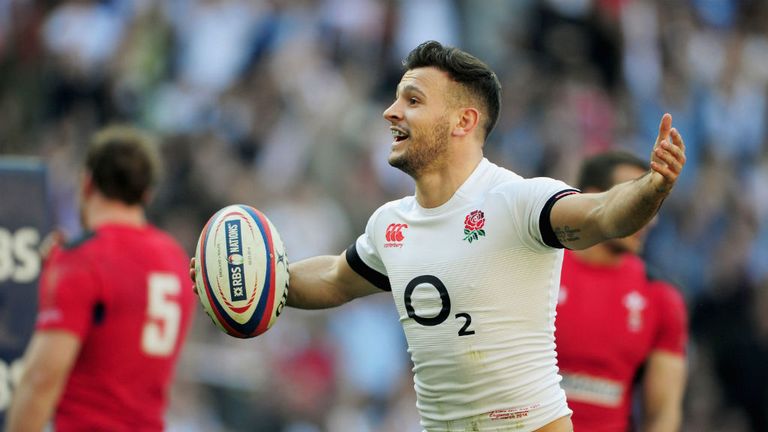 Four years later, one only has to watch the Lions documentary from Australia in 2013 to glean how close Care was to a call-up.
One of the earliest scenes depicts Warren Gatland and his coaching staff deciding on their third scrum-half, mentioning Care and a young Conor Murray as the final options. The Munsterman got the nod and has only improved since.
For the most recent tour to New Zealand in 2017, Care was overlooked in the initial selection, passed over once more - for Scotland's Greig Laidlaw - when compatriot Youngs pulled out due to a family illness, and then when on England duty in Argentina was perhaps a victim of the 'Geography six'.
By the next Lions tour to South Africa in 2021, Care will be 34-years-old.
Next up for England is a tour to the same nation this summer, a Test series Care expected to be involved in when we sat down, but one for which he has been handed a watching brief.
"The tour this summer is huge. We haven't been in this position in a while, losing a few games in a row and people asking questions of us.
"Everything's been really good for a couple of years, but hopefully this will be the measure of us, how we respond to this."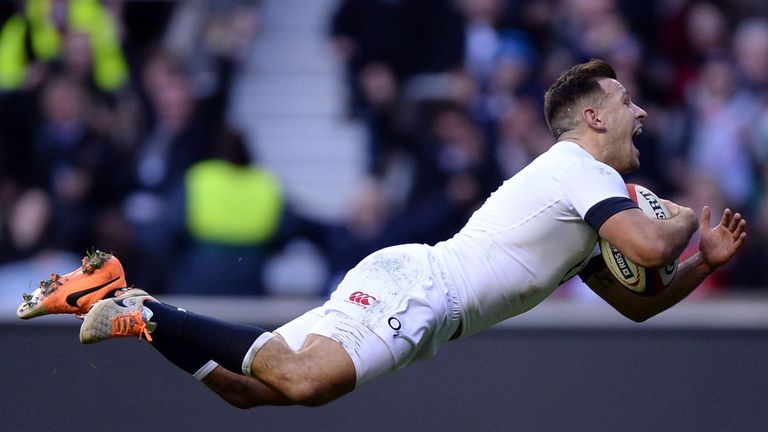 Care's very first trip to Anfield was for Liverpool's Champions League semi-final victory over Roma
"The best atmosphere I've ever seen or felt at a sporting venue. I was smiling from start to finish. It was unbelievable."
But with Visser getting restless, there's time for just one more question. What are Care's ambitions for the future?
"I want to get Quins back to where we think we should be: challenging for trophies and back to the top tier of European rugby.
"As for England, the dream is the World Cup next year. That's the aim, it's been the aim for the last two-and-a-half-years since Eddie [Jones] took over.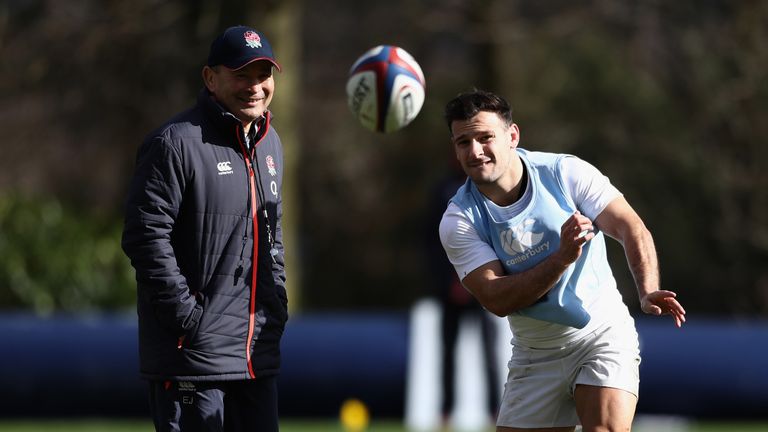 "From day one that's what we said we're going to try and do and that would be the ultimate dream: to win the World Cup in 2019.
"Hopefully with a bit of hard work and some luck along the way, we might get there."