Wasps hooker Ashley Johnson handed six-month ban
The 32-year-old will be available to play again on August 7 due to backdated ban
By Matthew Treadwell
Last Updated: 26/07/18 4:20pm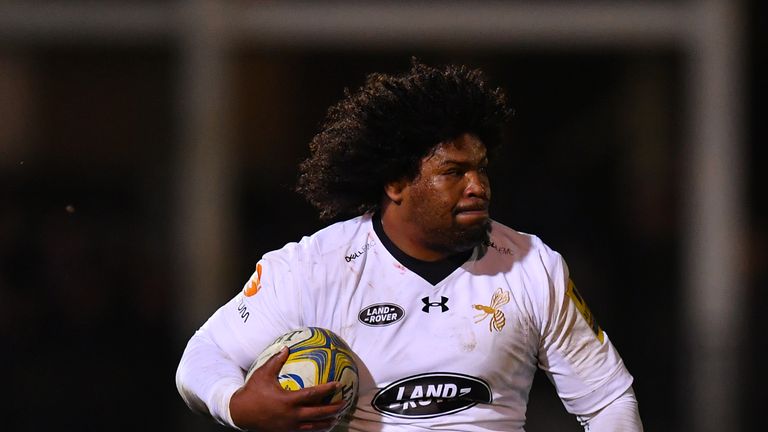 Wasps hooker Ashley Johnson has been suspended from all sport for six months following the decision of an independent national anti-doping panel.
Johnson did not play for his club from March 4 until the end of the season after he was suspended by the RFU after testing positive for a banned substance, now confirmed as the diuretic hydrochlorothiazide.
The South African claimed the AAF was the result of mistakenly consuming his wife's dietary supplement and the independent panel accepted that the prohibited substance was not ingested intentionally.
Johnson was handed a six-month ban, although that will be backdated until February 7 2018, when the out-of-competition test took place.
The 32-year-old will therefore be available to play again on August 7, ready for Wasps' opening game of the Gallagher Premiership season away to Worcester on September 1.
The outcome of the hearing is subject to a right of appeal until August 13 2018.
Stephen Watkins, RFU Anti-Doping and Illicit Drugs Programme Manager, said: "Ashley Johnson was careless in his failure to acknowledge his responsibilities as a rugby player and ensure he was dutiful in checking what he consumed.
"The risk of contamination in supplements is significant to all players and therefore we advise that there is no guarantee that a supplement is free from prohibited substances."
Johnson himself apologised for his error and admitted culpability for mistakenly taking a banned substance.
"I was horrified when I got the test results and once we tracked back and worked out I had inadvertently taken the wrong tablet," said Johnson.
"I completely accept that I am responsible for everything in my body. Drug use is not something I would ever condone, and from now on I will be extra vigilant at all times.
"I would like to thank my family and friends, everyone at Wasps, the RPA [Rugby Players' Association] and our fans for their support through this difficult period and apologise unreservedly for what has happened.
"I am now working hard in pre-season and am looking forward to putting this behind me and getting back to being part of the Wasps squad."