RFU will back England star Owen Farrell after tunnel bust-up against Scotland
Last Updated: 26/02/18 5:26pm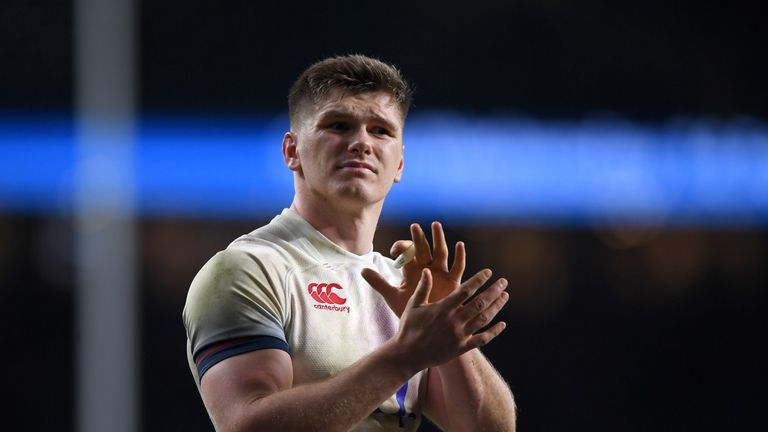 The RFU will tell Six Nations authorities that Owen Farrell did not start the tunnel bust-up with Scotland number eight Ryan Wilson before England's Calcutta Cup defeat on Saturday, Sky Sports News understands.
Television footage appeared to show a scuffle between Farrell and Wilson, which ended when they were pulled apart by team-mates.
The incident took place as the players left the pitch following their warm-ups ahead of Scotland's 25-13 victory.
Six Nations Rugby said on Sunday it would be "writing to the unions to request clarification on what happened in the tunnel".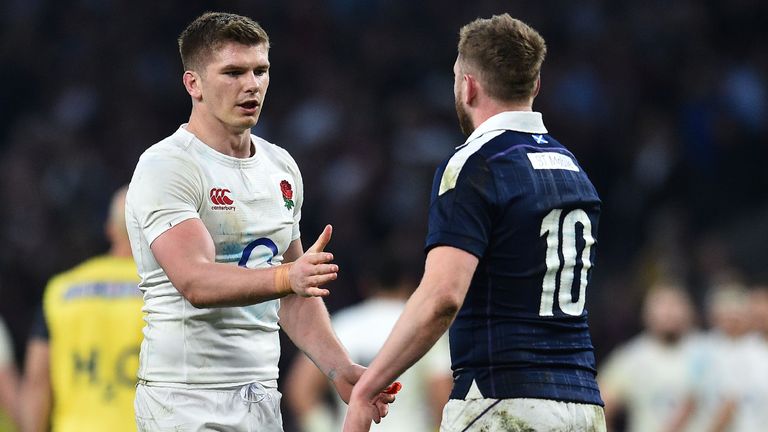 Once the unions have responded, tournament organisers will decide whether to launch an investigation or initiate disciplinary proceedings.
Every player from both teams, when asked what happened, denied any knowledge of it. Scotland captain John Barclay said he was in the toilet at the time.
England coach Eddie Jones also said he didn't know anything about it, adding, "These things happen".