Nick Easter backs Manu Tuiagi to test Wales' strong defence
By Keith Moore
Last Updated: 11/03/16 10:50am
Harlequins No 8 Nick Easter has backed Manu Tuilagi to make an impact in the closing stages of England's Six Nations clash with Wales at Twickenham.
The Leicester centre has endured a lengthy spell on the sidelines through injury, but has featured for the Tigers in the Premiership and the Champions Cup this year.
Leicester boss Cockerill stated this week that he felt Tuilagi is not yet back to full fitness, but England coach Eddie Jones has ignored the comments and included the midfielder on the bench for the big game. It's a move that Easter feels is the right one in terms of Tuilagi's reintroduction to Test-match rugby.
"It's good to see him back," said Easter on Rugby Club. "There's not many international games throughout the season and he's strung three or four games together for Leicester. Get the guy out there.
"He's proven world class, he needs to get up to that level again.
"I think Eddie's looking at playing him at 12. I don't think he should have come straight back into the side, I quite like what England are doing with George Ford and Owen Farrell as two playmakers."
The Harlequins forward says Tuilagi's inevitable introduction, along with that of the other replacements, will test the resolute Welsh defensive structures late in the encounter.
Easter added: "A lot of [Wales'] game is based around defence but will they get off the floor quicker? Will their line-speed be as quick? And then big Manu is running straight at you!
"England's bench has proved the difference in the last two games and I think Eddie will probably look for that to be the case again."
Although Wales are a formidable defensive unit with Shaun Edwards in charge, Easter believes England will come out on top due to Wales' struggle to score tries.
"Everyone is talking about the Welsh defence, but England have conceded one try in three games, Wales conceded four," he said.
"I don't really see it being a massively high-scoring game; I see England winning by seven points.
"I think Wales have got enough world-class players to stay in there, what I struggle with is seeing Wales being able to score more than 20 points - if England are disciplined.
"If England are ill-disciplined [Dan] Biggar will slot those goals, but their attack hasn't really taken off as much as they will have wanted it to this Six Nations.
"When you go away from home in big games like this you've got to be able to score 20-plus points to win games and I can't see Wales doing that."
Last time Wales faced England at Twickenham they did score more than 20 points, as they put England's World Cup dream out of reach with a 28-25 win over the tournament hosts.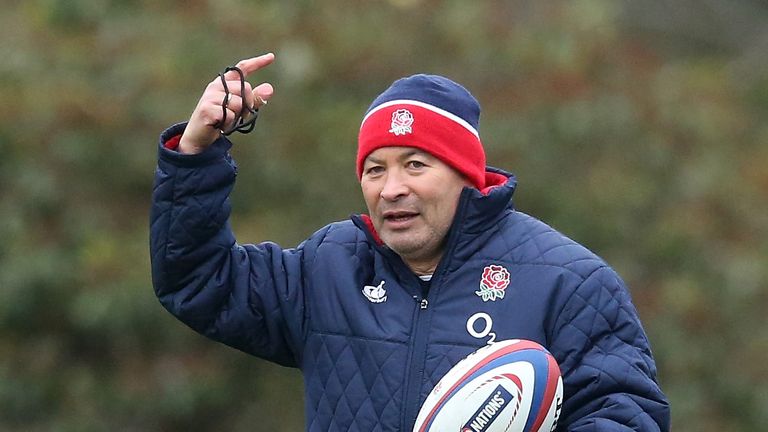 Jones claimed that the game has not been spoken about in the England camp, but Easter says those who played in the game will find it difficult to ignore.
"It will be mentioned. Guys who were involved will probably reminisce on how it was the one that got away. It was a key game that got away," Easter said.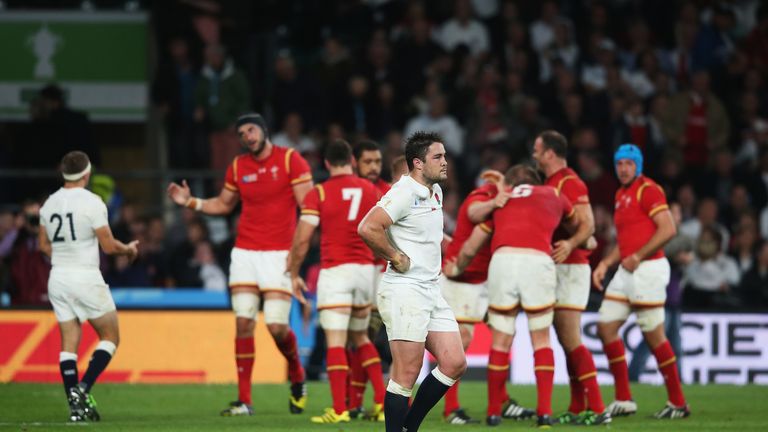 "England were fully in control with 15 minutes to go, but Wales will always back their fitness and came back well.
"It will just be one or two mentions, but the guys will be bouncing off the walls to get out there.
"I would say that there's a few there that want to right the wrongs, but it's a different competition and a different prize up for grabs as well."
Should Eddie Jones have waited before bringing Manu Tuilagi back into the side? Have your say by commenting below if viewing on skysports.com, or Tweet us @SkySportsRugby