Chris Robshaw has not been good enough for England, says Will Greenwood
Watch Saturday's second Test between South Africa and England live on Sky Sports Action from 3pm
By Michael Cantillon
Last Updated: 15/06/18 7:55am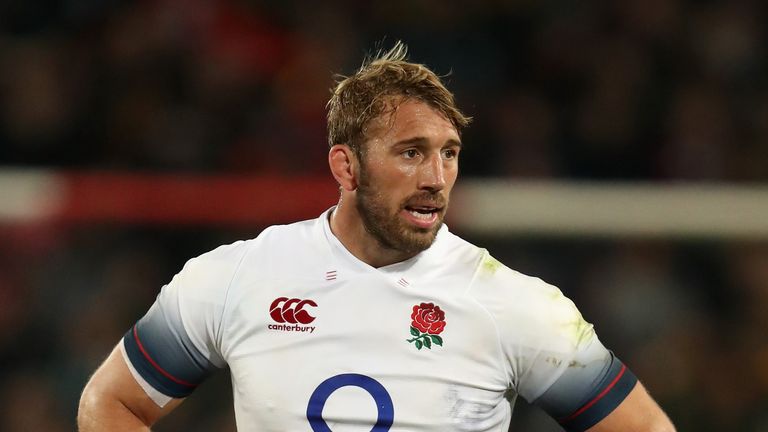 Sky Sports analyst Will Greenwood says Chris Robshaw's form has not been good enough for England after he was dropped for Brad Shields ahead of Saturday's second Test against South Africa, adding he would have started Danny Cipriani, who begins on the bench.
Having lost the opening of a three-Test series with South Africa 42-39 last week, and thrown away a first-half 21-point lead, Greenwood says he expected two changes in the shape of Shields and Cipriani coming into the side.
Robshaw has never been dropped under Jones when fit before, Kiwi-born Shields will make his maiden Test start, while Cipriani has yet to feature in a Test match since August 2015.
"One and a half things out of two are happening this week I thought should have," he said after England's confirmed squad announcement on Thursday.
"I felt Cipriani had to start one of the first two Tests because there's a chance the third Test could be a dead rubber, and then you don't find anything out.
"If you're going to pick him in a squad after four years out, then he's got to play. Starting on the bench is close to it, and to be fair George (Ford) played really well but we know he (Ford) can play really well.
"I hope Cipriani gets the opportunity to come on at 10. But there is a chance, of course, he might end up coming on at full-back and we learn the square-root of nothing.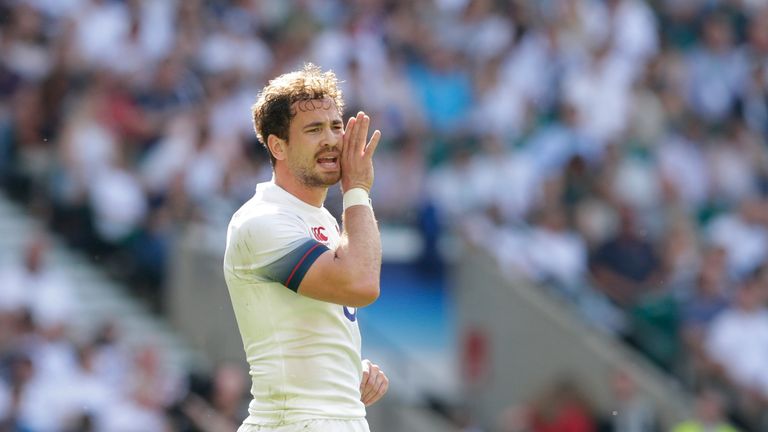 "Shields starting is the same thing. You've got him in there, brought him over, fast-tracked him, taken some grief for it, so we might as well see what he's like.
"There's a sort of leadership element to him, but Robshaw was a leader. A lot of my friends were saying after the first Test: 'Why didn't somebody get hold of the game and take it by the scruff of the neck when De Klerk started running?'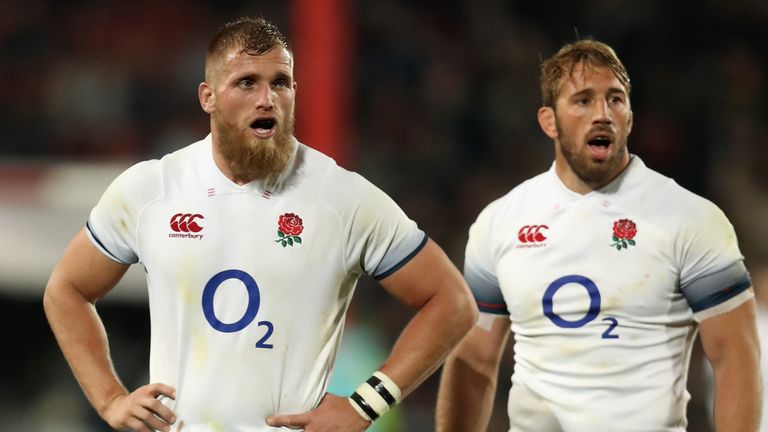 "Why didn't somebody take a knee? We talk about it in football, but who told the prop to take a dive? Who slowed it down? Nobody did.
"Chris Robshaw's form hasn't been of the quality that Chris Robshaw would expect.
"Eddie [Jones] clearly has decided the Barbarians game was a non-event, because if he counted it and looked at Chris Robshaw's performance in that game, he would have been doing very well to be picked for the first Test. So he gave him the benefit of the doubt.
"He falls between two stools does Robshaw: he is very good at everything, but what's he world class at? And I just think Eddie Jones has thought Shields will come in and be more dynamic.
"Robshaw's carries were numerous last week, and I've watched the game again, but they weren't as impactful as you would like.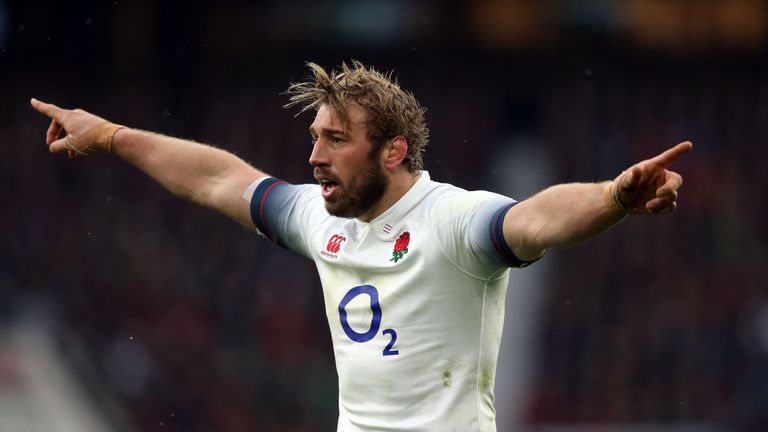 "So the challenge is (Tom) Curry is young, and he played well, Billy Vunipola is a non-negotiable, you play him into fitness. So, if you get beat in and around the breakdown, there's one more lad to go and that finger gets pointed at Robshaw.
"The interesting thing here is (Mark) Wilson is on the bench and not Robshaw. I think Eddie's (Jones) just looking at the Highveld, at De Klerk and (Willie) Le Roux and thinks he needs more pace."
While two changes have come in the forwards with the return of the injured Joe Launchbury in place of Nick Isiekwe at lock and Shields for Robshaw at blindside, all seven backs remain the same for the second Test.
Elliot Daly begins at full-back again, with Mike Brown remaining on the left wing. Something Greenwood admits he finds surprising.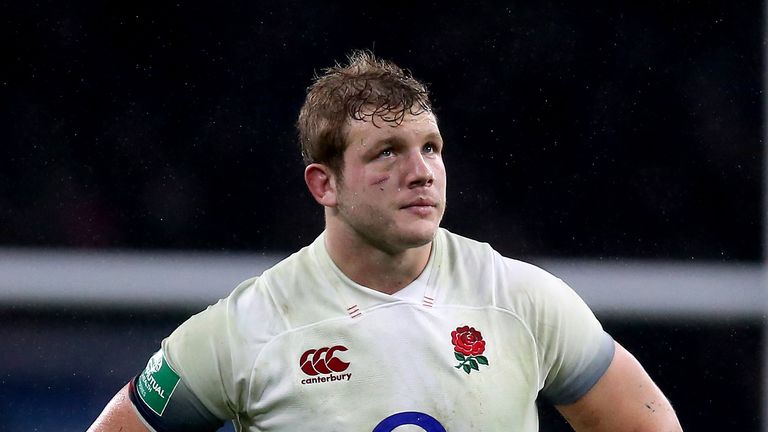 "I thought last week they (Brown and Daly) might have been a bit more interchangeable and that we didn't need to read too much into the numbers, but actually, you could read everything into the numbers," he said.
"Brown stayed on the wing, and Daly remained at full-back. They are better suited the other way round.
"Mike Brown doesn't make that error at the back for Nkosi's first try, and Daly defends better when Le Roux is coming around the corner attacking Brown on the short side.
"That's a selection I'm... intrigued by."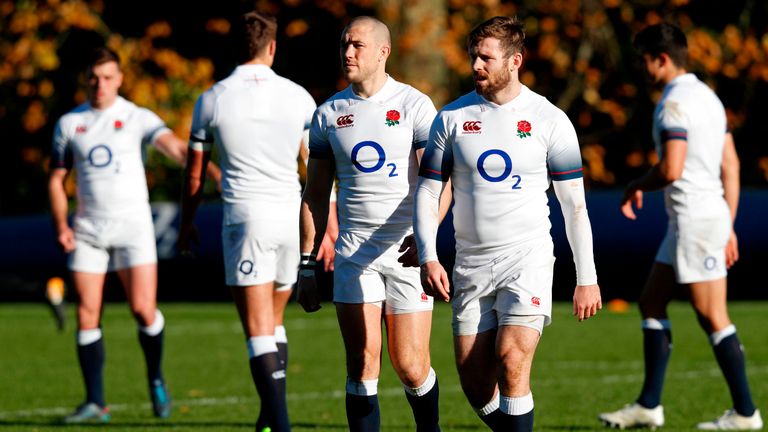 While England have a multitude of facets they must work on if they are to level the series in Bloemfontein, Greenwood identified one in particular as a standout.
"The key area to improve on is the defence.
"Short side is a problem. It's not just about getting into position faster, which is no doubt what they'll be talking about, it's about thinking faster.
"For one score, the ball went wide to Le Roux, who got on the outside of Brown, Daly couldn't wait any longer, got caught in no man's land and Le Roux scored anyway.
"Where, if Brown is last man, he would have waited and smashed the wing, and Daly wouldn't have let Le Roux get round him.
"They didn't think fast enough on the go. No one out there at the moment is going: 'I know these are our systems, but we've got 10 minutes to stay alive here.'"
Watch Saturday's second Test between South Africa and England live on Sky Sports Action and Main Event from 3pm.