'England should extend Eddie Jones contract', says Australia coach Michael Cheika
Michael Cheika baffled why Jones has been "getting grief" ahead of Saturday's Cook Cup clash at Twickenham, live on Sky Sports
By Press Association Sport
Last Updated: 23/11/18 4:06pm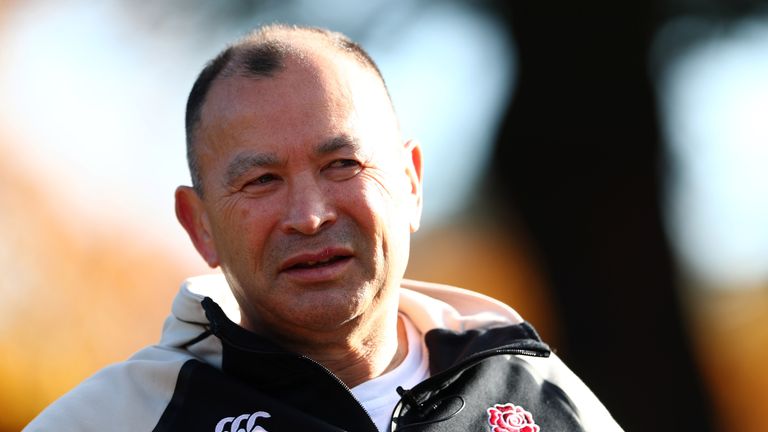 Michael Cheika has urged Twickenham to extend Eddie Jones' contract in reward for his achievements during his three years as England coach.
The Australia boss believes Jones deserves acclaim for delivering a Grand Slam, Six Nations title and world record-equalling run of 17 successive Tests victories, amid an overall win ratio of almost 80 per cent.
Jones' contract expires in 2021, subject to a break clause dependent on performances at Japan 2019. When Jones signed a contract extension in January, the RFU announced they had agreed a process for appointing the Australian's successor, with a view to naming a new head coach by the end of the 2019/20 season who will work alongside Jones until the summer of 2021.
But Cheika thinks Jones' terms should be further improved after he steered England out of the mire in the wake of a dismal World Cup.
"Call me thick but I can't understand why he's been getting grief," said Cheika ahead of Saturday's Cook Cup showdown.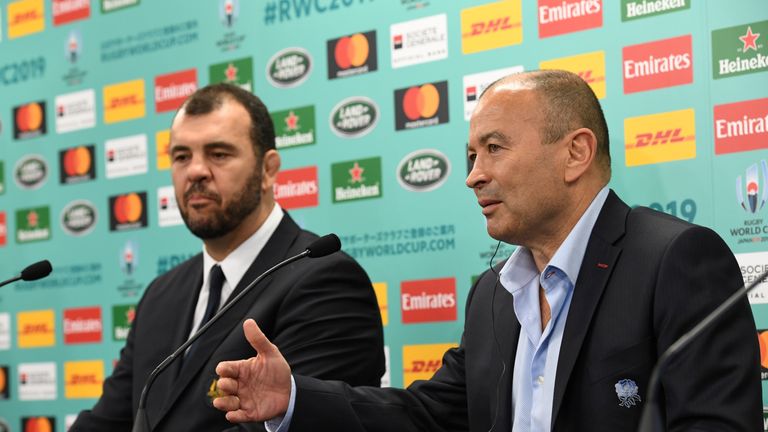 "How many games has he won here with England? What about the job he did after the World Cup? Maybe they're giving him grief because he's an Aussie.
"The team's ranked fourth in the world, playing lots of good footy, so I'm not sure what people are looking for. Perfection? That's never happening. You win some games, you lose some games.
"He's definitely won more games than he's lost so I'd be wrapping him up and signing him up for another four years."