Will Greenwood: Why is Saracens' Mark McCall ignored by England Rugby?
Last Updated: 14/05/19 5:55pm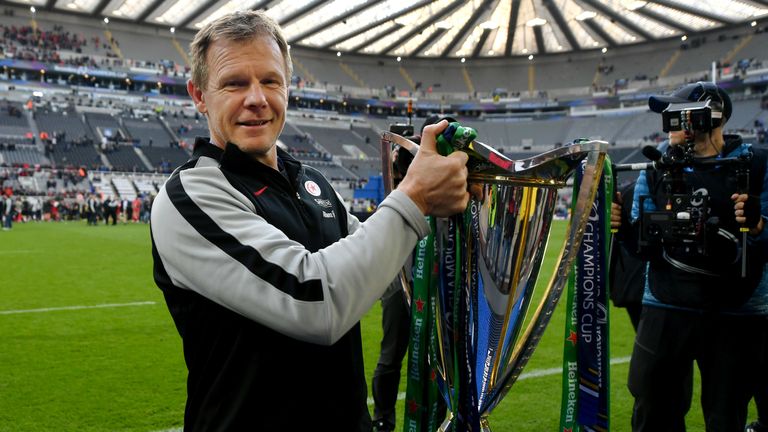 After Saracens' third European Cup success in four seasons, Will Greenwood asks why head coach Mark McCall isn't in the conversation to become the next England coach?
Speaking on the latest episode of the Will Greenwood podcast, the former World Cup winner and Rupert Cox chat McCall's merits and his extraordinary achievements with Saracens over the last few years.
Indeed, since taking charge of the team as head coach midway through the 2010/11 season, McCall has overseen four Premiership titles (2011, 2015, 2016, 2018) and three European Cups (2016, 2017, 2019).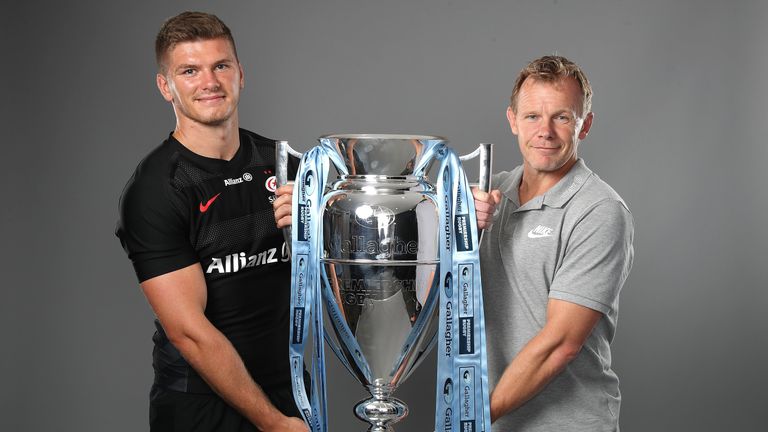 With England's Eddie Jones likely to depart in the years after the 2019 Rugby World Cup, our duo discuss why the Irishman's name doesn't seem to be in the frame for the national job.
"There were obviously rumours about Warren Gatland (for England)," Greenwood said, "But if he is to be confirmed as British and Irish Lions coach for 2021, he couldn't take the England job because what he's always done with the Wales job is take a full year sabbatical before in order to get his ducks in a row.
"So if you go back a year from 2021, a full year sabbatical, and then think of the Rugby World Cup this year, if he [Gatland] would get the England job, he would do the 2020 Six Nations and then step out for a year. I think that limits that ability.
"We don't know what Joe Schmidt is likely to do, but he's unlikely to jump back on a plane and come back north with everything he's spoken about and his desire to go home.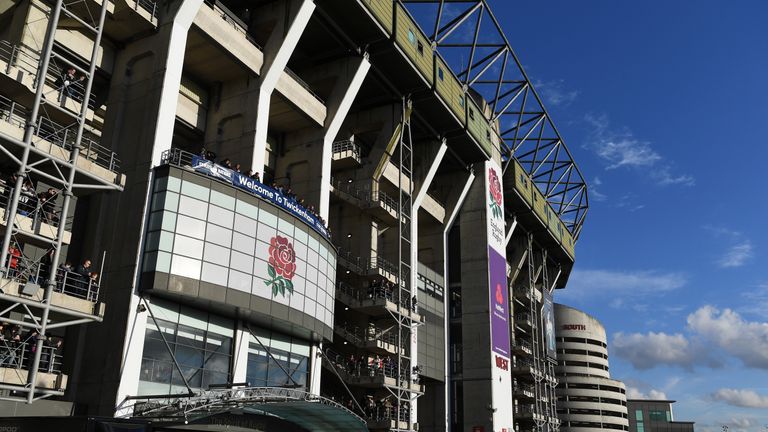 "I think [Rob] Baxter would have been in contention but needed a bigger European campaign earlier to show he could take that group of players to the next level.
"He's had an amazing journey with Exeter but he's now had three or four bites at the European apple and had that moment against Wasps a couple of years ago where Jimmy Gopperth kicked a monster conversion late on to win a quarter-final.
"I thought this year they had a real sniff but the draw at home to Munster almost derailed them before they'd started. Then they got beaten at home by Gloucester but came back and still nearly made it out.
"So I just felt Baxter needed a little more, but then I'm thinking, why aren't we talking about McCall?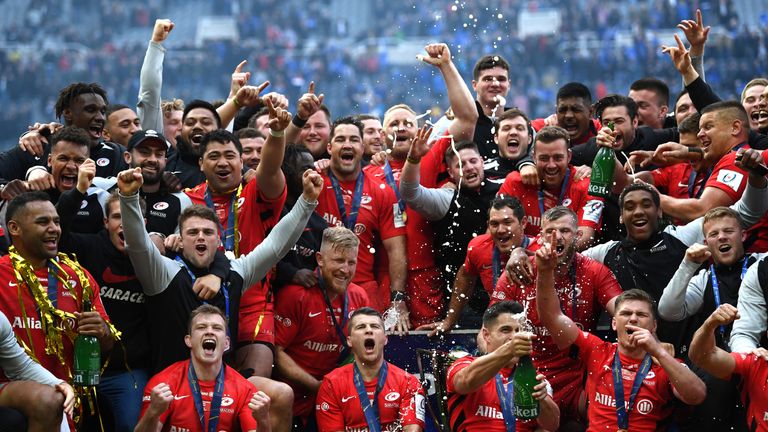 "I was chatting to Alistair Bunkall, the Sky defence correspondent, fantastic journalist, and one of the questions he asked me was: 'What makes a great leader?'
"I thought: 'Crikey, that's a large question to sum up in 15 seconds'. So I said a great leader has to take people to places they wouldn't otherwise go to themselves. That's what a leader does.
"A leader creates an environment, a culture, that takes people to places they wouldn't go to.
"Saracens and that group of players would not have won three European Cups in four years, wouldn't have won a domestic double, wouldn't have provided six Lions in 2017, wouldn't consistently be the backbone of the English team if it was not for Mark McCall.
"Many of them would have gone close, many of them would have earned caps, but those players have been made into who they are by McCall's leadership. No question."
Click here to listen to all of that and more in the latest episode of Will Greenwood's Rugby podcast and to subscribe!