Ireland's Tiernan O'Halloran learning under Joe Schmidt
By Jordan Campbell
Last Updated: 12/06/17 10:54am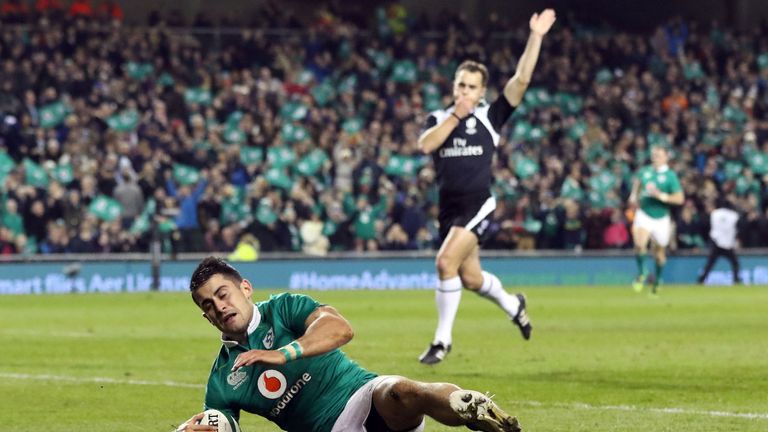 Tiernan O'Halloran is relishing the opportunity to learn from coach Joe Schmidt and his team-mates as he looks to become an Ireland regular.
The Connacht full-back is part of Ireland Schmidt's 31-man squad for their summer tour of the USA and Japan and started in the opening match, a 55-19 victory over the Eagles.
It was only the 26-year-old's fourth cap in his country's colours but the step up in demands from PRO12 means the Clifden-born player is keen to extract every bit of know-how he can in order to continue his development.
O'Halloran said: "I suppose you notice that step up in intensity in Carton House when you arrive into training.
"As soon as you get in the door there's that intensity of everything - all the meetings, trying to learn all the plays. There's just that expectation that everything is at a higher level.
"Once you get on the training paddock, it's pretty intense and you need to be as focused as you would be coming into a game because one little mistake and Joe will be straight on top of you regardless if you're a new guy coming in or not. So that experience will stand to you and it definitely helped me in the last 12 months to grow as a player as well."
O'Halloran made his debut on June 18 last year in a pulsating 32-26 loss to South Africa, but despite failing to feature in the recent Six Nations tournament he has still learned valuable lessons from simply being in the environment.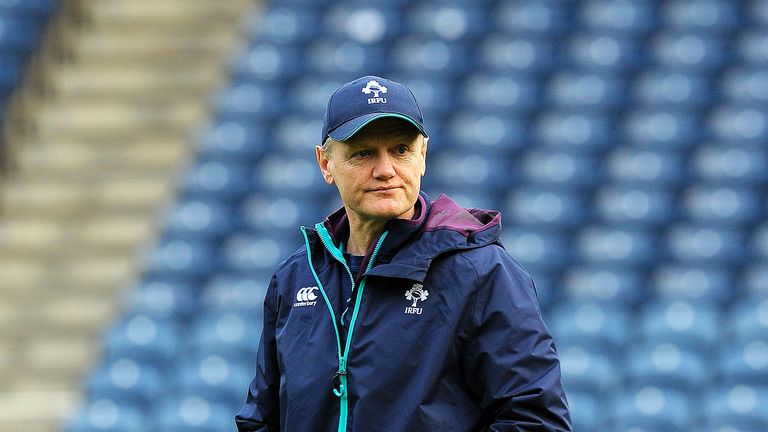 With Saturday's first Test against Japan next up, the Irish faithful will be hoping he can implement the advice given to him by Schmidt and add to his 10 international points at the Ecopa Stadium.
O'Halloran added: "I've got some good feedback on a lot of work-ons that I had.
"I suppose one of them was holding onto the ball in contact, my toughness holding onto the ball. There were a few times where I got stripped too easily of the ball and also my breakdown work.
"There was plenty of other things as well, it was just trying to balance all of that and get them all tuned because obviously you can't be on the pitch for hours on end because Connacht won't be happy with that either.
"So you have to get that balance right of your work-ons and trying to get them done, and hopefully get that reward of the call-up. Now, it's time to put them into action on the pitch and hopefully back that up."