France forced to drop David Smith from Six Nations squad
By Paul Vinnell
Last Updated: 22/02/16 12:41pm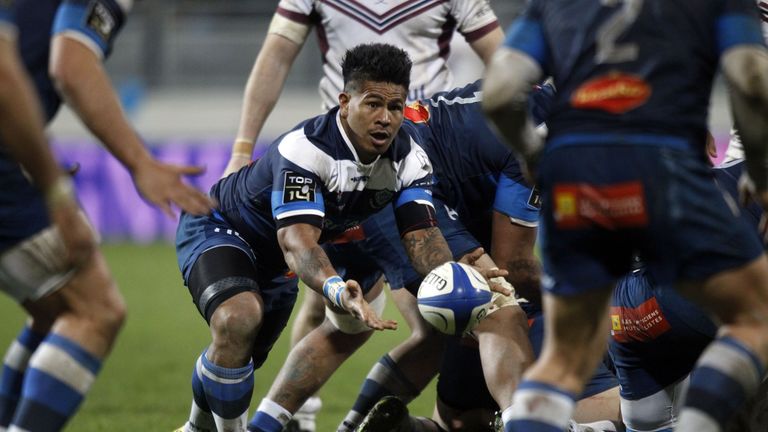 France have been forced to drop David Smith from their squad for Friday's Six Nations clash with Wales after discovering he is not qualified to play for them.
The embarrassment for the French Rugby Federation emerged just hours after Samoa-born wing Smith was brought in to bolster their injured-depleted ranks.
After Marvin O'Connor and Teddy Thomas were ruled out of France's plans by problems sustained on club duty over the weekend, head coach Guy Noves summoned wings Djibril Camara and Smith.
But Castres player Smith, who has played in France since 2011, informed French officials he had previously played for New Zealand at the 2008 Edinburgh Sevens, scuppering the prospect of a debut in Cardiff.
In a statement on its website, the FFR said it had a document dating from August 2014 which indicated that 29-year-old Smith "appeared eligible" for France, and he was duly called to the training camp at Marcoussis.
"On his arrival, David revealed to us he played in 2008 at Edinburgh in the international Sevens tournament for New Zealand," the FFR said.
"Because of this fact, David Smith isn't eligible for selection for the France XV according to international rules and will be released from the squad on Monday morning."