Nick Easter retires from rugby to become coach at Harlequins
By Paul Vinnell
Last Updated: 29/07/16 6:45pm
Harlequins No 8 Nick Easter has announced his retirement from rugby union to take up a full-time coaching role with the club.
The former England international, with 54 caps, made a club-record 281 appearances for Quins but will now be in charge of defence at the club.
Explaining his decision, the 38-year-old said he has recently struggled to get motivated for matches and believed the club deserves a player who can commit totally to playing.
He told Sky Sports News HQ: "Around January or February time, I struggled with the mental motivation a little bit.
"I've never had a problem getting up for games. I've always wanted to win and give everything but that was only happening every two or three games from January or February onward.
"I thought it might be the toll of the season so I thought I'd sit on it over the summer, have five weeks off and turn up for pre-season. Well the prowlers are out, the bags are out, the running canes are out, the stopwatches are out, and I realised actually I haven't changed my mind.
"The coaching career definitely helped make the decision. I was contracted to play this season, the offer was player-coach, taking part in the defensive aspect, which is a huge area and would have been a full-time schedule.
"I would have had to fit my playing in and around that and I just didn't think it would be fair on myself nor the boys, not produce the sort of quality I feel I've been doing for the last few years."
Easter joined Harlequins from Orrell in 2004, and won the first of his 54 England caps in 2007.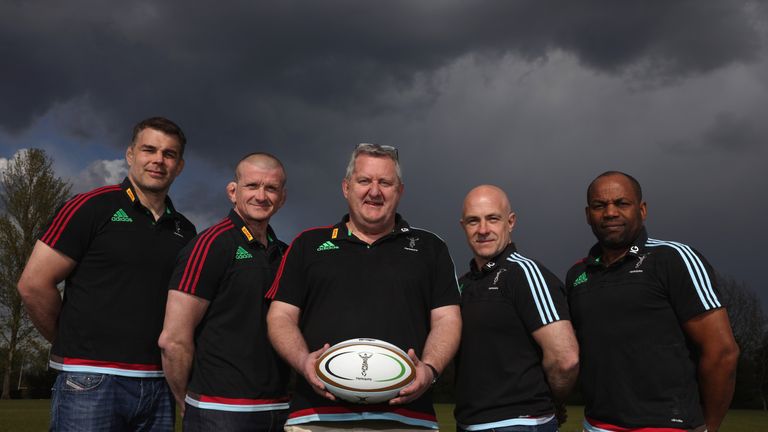 During his fourth Test match that he scored a record four tries, against Wales in the 62-5 victory at Twickenham Stadium.
He was part of the squad which reached the World Cup final in 2007, and won the Six Nations title in 2011.He played a huge role in helping Harlequins win their first Premiership title, in May 2012.
In 2015, after a four-year absence from the international scene, he was called into Stuart Lancaster's squad for the Six Nations and became England's oldest try scorer in the victory over Italy.
He was then re-called into England's World Cup squad as an injury replacement for Billy Vunipola and was named man of the match after scoring three tries against Uruguay in England's final Pool game.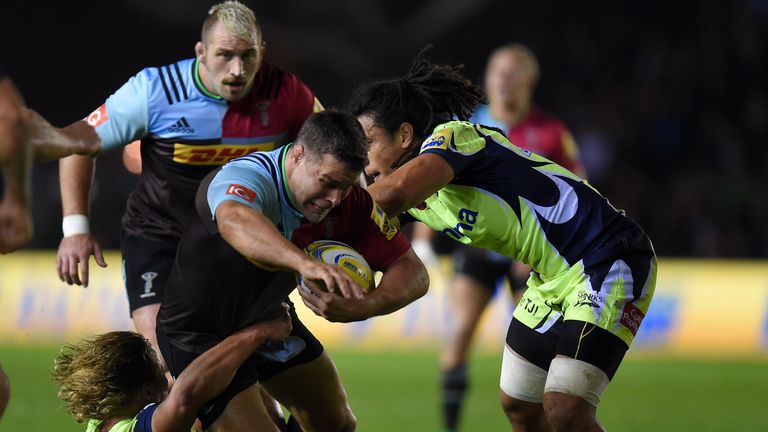 Kingston said: "Nick has been an unbelievable servant to the Harlequins team for over a decade.
"He has been at the very heartbeat of all the successes the side has achieved over this period.
"Nick has a fantastic rugby brain and it is for this reason I offered him the opportunity to join the new look coaching team at the club. Both Nick and I have agreed it is in the best interests of Quins that he focuses on his coaching exclusively from now."