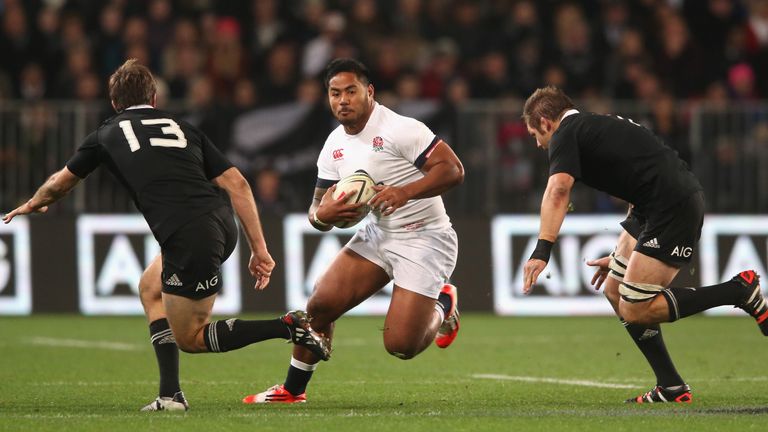 Leicester boss Matt O'Connor says Manu Tuilagi realises "he got it wrong" after being sent home from an England training camp eight days ago.
But O'Connor claims he would be surprised if there is any repeat of his recent behaviour.
Tuilagi and Sale winger Denny Solomona were sent home from England's training camp in south west London over "team culture issues" for what Sky Sports News understands was an alcohol-related issue.
Both players have been disciplined with England's head coach Eddie Jones sending the pair back to their clubs.
Jones is yet to decide if further disciplinary action is required, and Tigers' coach O'Connor said: "He understands that he made a mistake. He knows he got it wrong.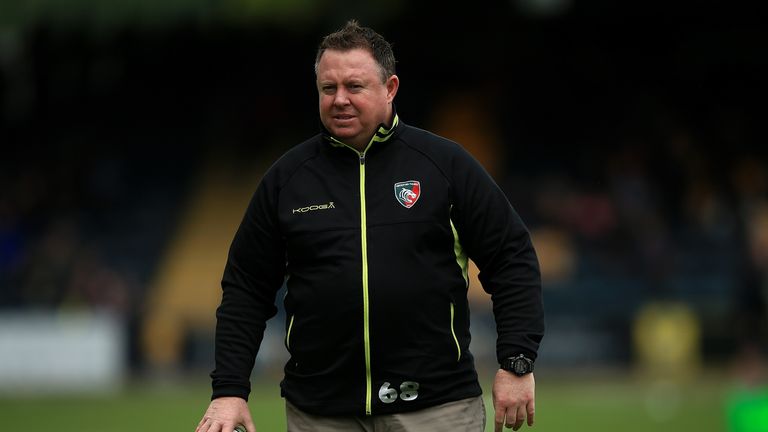 "He has come back with a renewed attitude. He understands what the standards are around the England environment.
"It was one of those things. He made a mistake, and retrospectively, he knows he made a mistake. He is moving forward now.
"I would be very surprised if it had further ramifications. Eddie is a smart guy."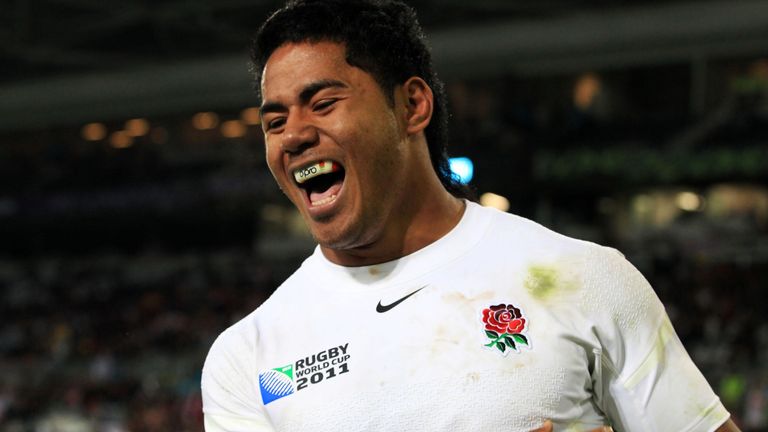 He knows he made a mistake. He is moving forward now.
Matt O`Connor
The powerful 26-year-old has played only 17 minutes of Test rugby since Jones took charge in December 2015, and his last start at Twickenham was over four years ago, with his career being ravaged by serious knee and groin problems.
But Tuilagi, who has not played any rugby since January, is on course to be fit for Leicester's Premiership opener against Bath on September 3.
O`Connor added: "The reality is that Manu made the wrong call, and he has learnt from that, hopefully, and he will be better for it.
"He is working really hard. We made a conscious decision when he came back out of the England camp to expose him to as much rugby as we could because he was incredibly frustrated with not being allowed to do weights, not being allowed to participate with the lads.
"He was isolated off the back of being in rehab all the time, and he wasn't doing all the things that he enjoys doing.
"We sat down with him and worked out what are the things that excite him about the environment and tried to expose him to as much of that as we could.
"It has been incredibly frustrating because he had been out of the team environment.
"He loves everything about the game. He loves the contact, he loves competing, he loves running with the ball, he loves defending. He is a pleasure to coach.
"He is doing really well. Injury-wise, he is flying, and in a lot better head-space. Hopefully, he will play against Bath in round one."