Premiership Rugby investigating Saracens over salary cap rules
By Lyall Thomas
Last Updated: 04/03/19 9:29pm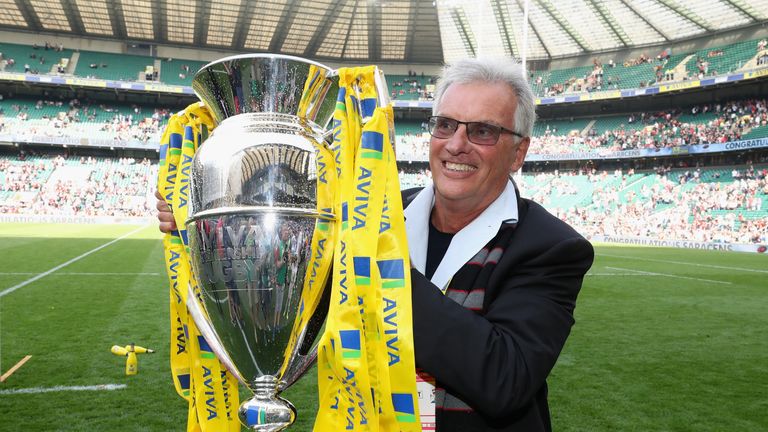 Premiership Rugby are investigating reports that question whether the Saracens owner's business interests with several senior players comply with salary cap rules.
Saracens insist they are in compliance with the law following a report in the Daily Mail that claims owner and chairman Nigel Wray has businesses with England stars Owen Farrell, Billy and Mako Vunipola and Richard Wigglesworth.
Premiership Rugby Limited confirmed it has obtained material from the newspaper and will look into whether the Hertfordshire-based club are operating within the £7m salary cap.
"We take all information relating to the Salary Cap Framework very seriously," a Premiership Rugby spokesperson told Sky Sports News. "We have received all the relevant information and will consider it in detail to determine if any action needs to be taken.
"Premiership Rugby has a duty to all clubs to deliver the system in a transparent, objective and non-discriminatory manner. Each season all of our clubs are subject to a detailed independent audit of all player salaries and benefits to ensure they are fully declared and comply with the salary cap framework set by our board.
"We can't comment on the specifics of the original story but will look closely at any information provided. Any decision on follow up action would be taken with the assistance of independent bodies in accordance with the regulations.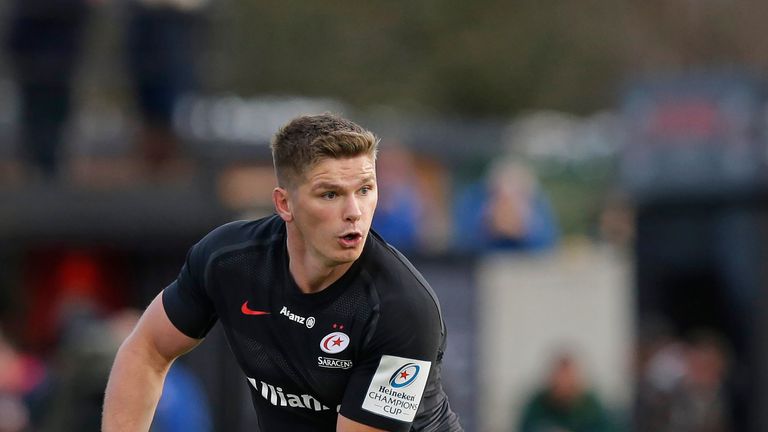 "There can be several elements comprising salary and a full description of this as well as a connected party is included in the regulations."
Saracens insist they comply with the regulations and are able to spend above the £7m cap because of the high number of home-grown players in their squad.
A club statement released on Monday read: "Firstly, we would like to reiterate that the club readily complies with Premiership Rugby salary regulations and information relating to remuneration is declared to the salary cap manager.
"Although co-investment partnerships between owners and players are not a prerequisite of the salary regulations, we disclose these transactions to Premiership Rugby and will continue to do so.
"Currently, 57 per cent of the men's squad is comprised of home grown talent - the highest in the Premiership.
"These players not only produce results on the pitch, they help entitle the club to £1.2m in credits above the baseline salary cap from the RFU and Premiership Rugby.
"This is a direct result of our significant investment in the Saracens Academy which nurtures and develops Saracens and England players of the future.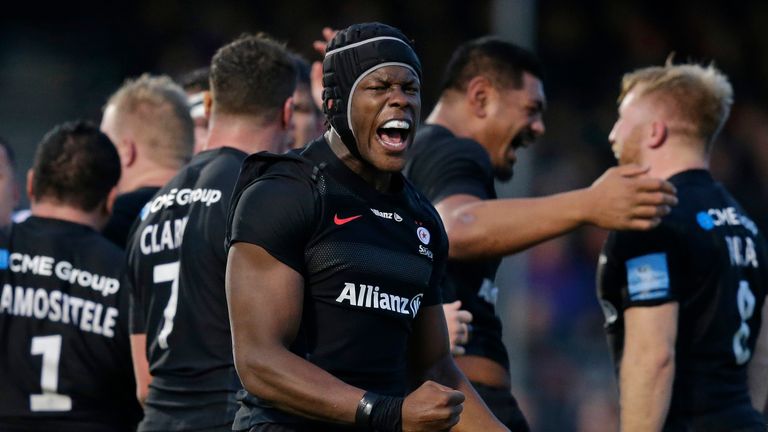 "A professional playing career in rugby can be short. We have a responsibility to help our players fulfil their potential, not just on the pitch but off it too.
"It is why our academy incorporates an education programme that actively prepares players for life beyond the sport. We are encouraged that many of our senior players are exploring business opportunities away from rugby."
Saracens have won the Premiership in four of the last eight seasons and are currently second this term, three points behind Exeter after 15 rounds of fixtures.
On Sarries books are eight members of England's current Six Nations squad including the skipper Farrell, the Vunipola brothers, Maro Itoje, Ben Earl, George Kruis, Nick Isiekwe and Jamie George.
They will also sign England's Elliot Daly from Wasps at the end of the current season.