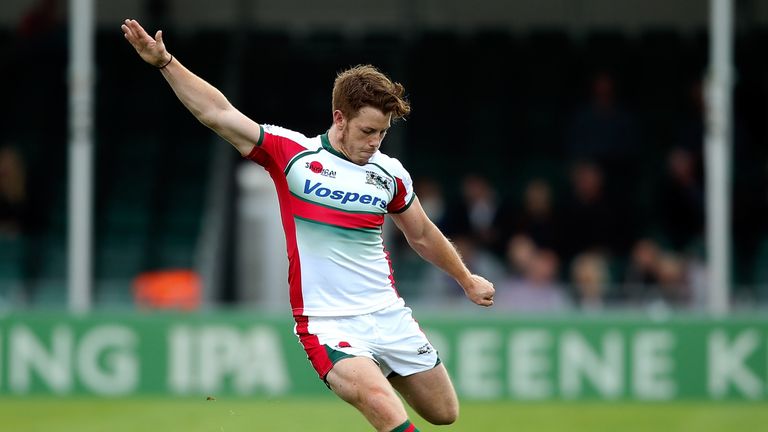 Sale have signed fly-half Dan Mugford from Nottingham.
The Sharks have decided to give the 24-year-old a chance in the Premiership following some impressive performances for Nottingham and his previous club Plymouth.
Sale director of rugby Steve Diamond said: "Dan has been on our radar for a while and when he became available we made our move to sign him.
"Dan is still a very young man with lots of potential and I am sure he will make his mark in the Premiership next season."
Mugford, who also spent two years with the Exeter Academy, said: "Really excited about joining Sale Sharks. I have been up to Manchester and had a look around the club and met the staff.
"It's a fantastic environment and a big step up to join an established Premiership club like Sharks.
"I look forward to giving it my best shot and am very grateful to Nottingham for helping me progress my game which has given me this opportunity of playing in the Premiership."