Dylan Hartley not in top three England hookers based on form, says Will Greenwood
Last Updated: 04/01/18 1:43am
Will Greenwood says Dylan Hartley would not rank among the top three English hookers based on his club form but his winning record at international level must be taken into account.
The England captain has not been on the winning side with Northampton since November and came in for criticism following last Saturday's 50-21 hammering by Harlequins at Twickenham.
England head coach Eddie Jones backed Hartley to continue as skipper, and having led them to 22 wins from 23 Tests Greenwood expects him to continue with the 31-year-old despite his indifferent form.
The World Cup winner told Sky Sports News: "The key is the poor performances were for Northampton Saints. If you then look at his record for England, he is Eddie Jones' go-to enforcer, his leader and has been instrumental in setting the culture.
"If you try to isolate and remove his captaincy and leadership, which is very difficult to do, is he currently the best English hooker on form? No. Does he make the top three? Probably not.
"Jamie George is outstanding most weeks, every time Luke Cowan-Dickie takes to the field for Exeter Chiefs you think this guy has got to go to Tokyo for the 2019 World Cup, and Tom Dunn is the guy at Bath who has been talked about. He is a naturally aggressive hooker like Hartley.
"In club colours, they have performed better for their clubs than Dylan Hartley has done for Northampton Saints.
"However, Jones is a coach who has played 23 and won 22, won a Six Nations Grand Slam and won 3-0 in Australia.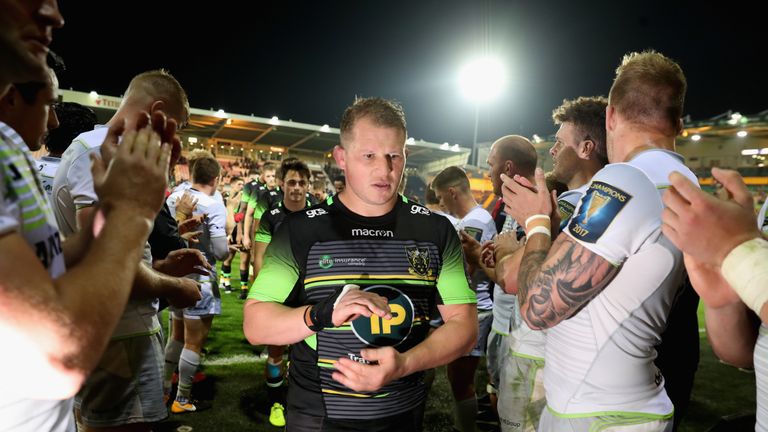 "If he says Hartley's captaincy within this squad when there are no prying eyes or media is worth far more than dropping the occasional ball and missing the occasional tackle in an environment that has been sinking, he'll go, 'I'll take the Dylan Hartley that performs for me'.
"You can skin the cat in a variety of ways but if you go with form, probably only Dylan Hartley's mother would say he is the best performing hooker in the country.
"If you go captain and leader, then I suspect most of the 30 lads in the England training camp at Brighton will say, 'captain my captain, I will follow you'.
"That's the fine margins of sport and that's the decision Jones has got to come up with."