Miles' 50 greatest British and Irish Lions: 40-31
Last Updated: 14/05/17 1:05pm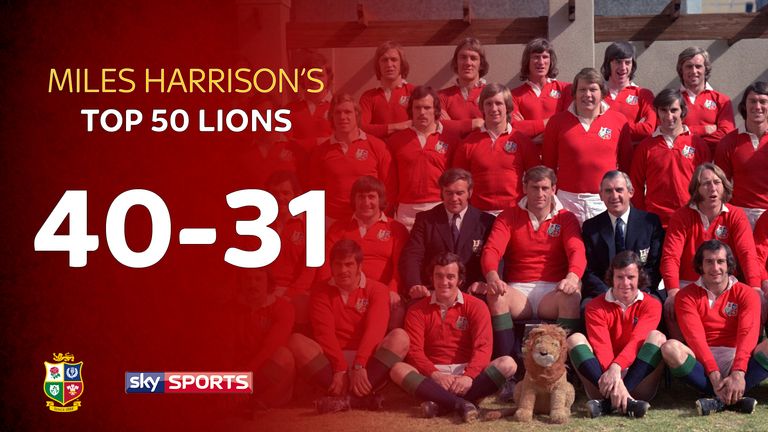 Miles Harrison continues his countdown to the 2017 Lions tour with a player each day from his list of the 50 greatest Lions.
We had Neil Jenkins, Sam Warburton, Dean Richards and Dick Milliken in the first 10 names to be released by Miles, but who will make up the next 10?
31. Paul Wallace
Miles says: "In a country that prides itself on scrummaging, he famously and bravely helped to overcome the Lions' problems in South Africa to win in 1997."
32. David Duckham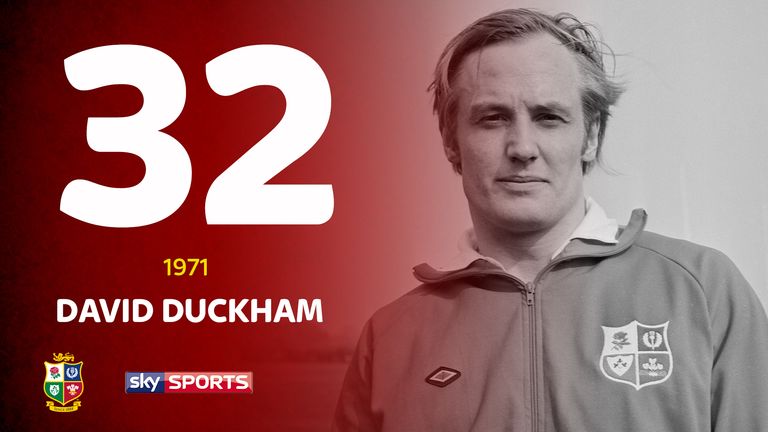 Miles says: "The dashing English back who took New Zealand by storm - so good, they said he could have been Welsh!"
33.Leigh Halfpenny
Miles says: "Deservedly the man of the series in 2013 with as accurate a boot as any Lion."
34. Bobby Windsor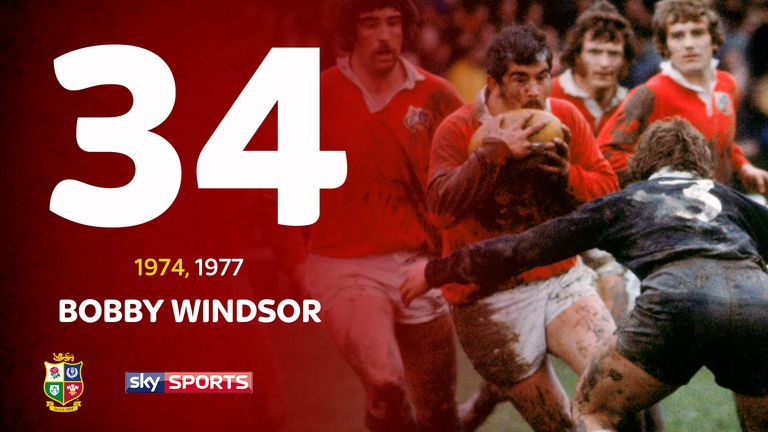 Miles says: "The man in the middle of the famous Pontypool front row and a central figure for the Lions in 1974."
35. Jason Robinson
Miles says: "A unique talent who created some of the most unforgettable Lions moments. He did not win a series but his brilliance makes him a candidate for an all-time Lions XV."
36. JJ Williams
Miles says: "A rapier finisher who was permanently surrounded by all-time greats but more than held his own."
37. Roger Uttley
Miles says:"He was as solid a bloke on the field as he is off it - always at his team-mates' side in South Africa in 1974."
38. Graham Price
Miles says: "Greatness is not all about winning: he was ever-present in three losing Lions' series, but was definitely not the reason why."
39. Alun Wyn Jones
Miles says: "A superb all-round forward talent who was a Test match winner in 2009, but then a series winner in 2013 when captain for the crucial, final Test."
40. Dean Richards
Miles says: "He had a major presence on any rugby field and was a superb reader of the game - a central figure in the 1989 series win and the Test win in New Zealand four years later."
No 31 will be revealed on Wednesday.
The 2017 British and Irish Lions tour to New Zealand will be broadcast live on Sky Sports from June 3