Miles Harrison's 50 greatest Lions: 20-11
Last Updated: 23/05/17 8:40pm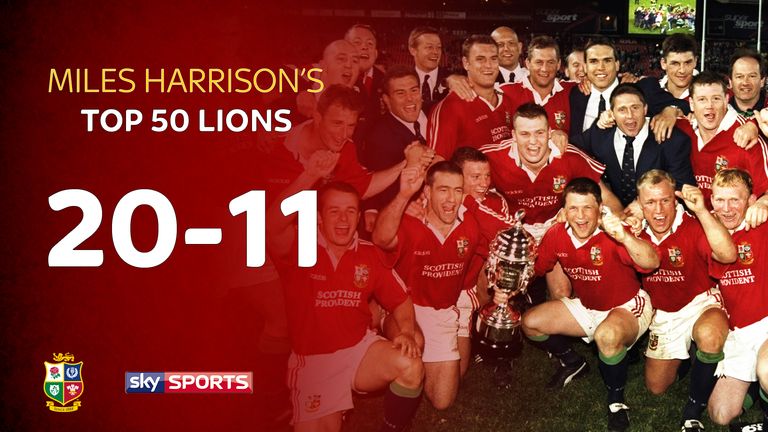 We are in the top 20 for Miles Harrison's 50 greatest British and Irish Lions, based on tours the Sky Sports commentator has followed.
There were some big names in the opening batch of players revealed by Miles, with Neil Jenkins, Mike Teague and Sam Warburton included, while the 40-31 bracket contained the likes of JJ Williams, Dean Richards and Paul Wallace.
The top 30 introduced Paul O'Connell and Gavin Hastings, as well as Scott and Derek Quinnell - but who is in the top 20? Miles continues his countdown to the 2017 tour with a player each day.
11. Keith Wood
Miles says: "A talismanic all-action presence who delivered some truly unforgettable displays with total devotion to the cause at the heart of them."
12. Phil Bennett
Miles says: "Replaced Barry John and, in 1974, the Lions never missed a beat although, with his famous side-step, his opponents missed their tackles."
13. Jeremy Guscott
Miles says: "The silky runner who dropped a goal to win a series - the thoroughbred with the Midas touch."
14. Mike Gibson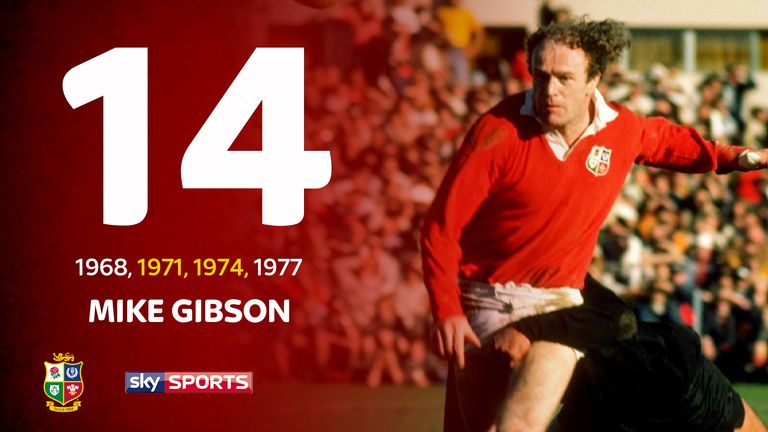 Miles says: "A great talent and an immense competitor - the Jackie Kyle or Brian O'Driscoll of his generation."
15. Sir Ian McGeechan
Miles says: "He certainly played his part on the field but his coaching has made him 'Mr Lions' and nobody embodies the Lions' spirit more."
16. Gordon Brown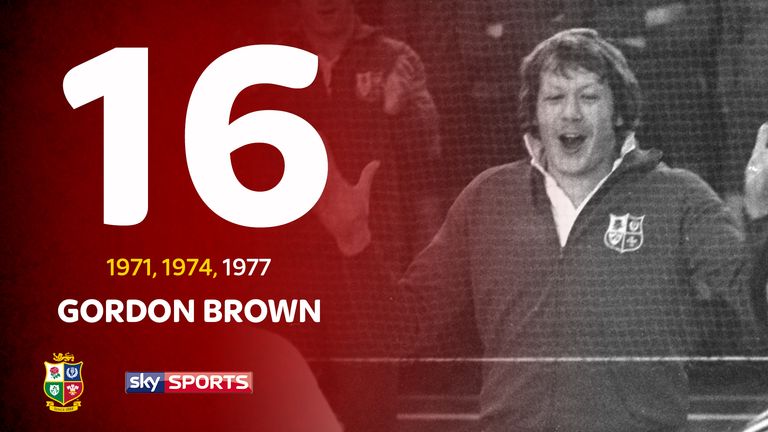 Miles says: "A key player in the Lions' greatest two series, 'Broon from Troon' was as loyal and valuable on the field as he was amusing and affable off it."
17. Scott Gibbs
Miles says: "'The fastest prop in the world' returned from league with power and professionalism the like of which the Lions had not seen before."
18. Fran Cotton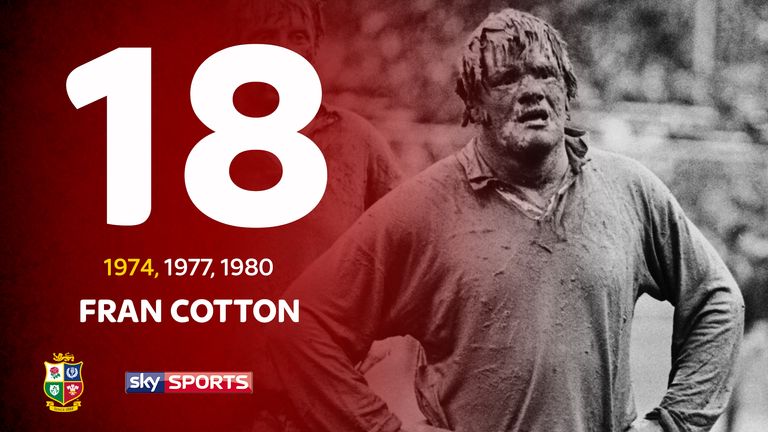 Miles says: "Famous for the 'mud-shot' in New Zealand in 1977, he was 'no mug' as a star Lion in 1974 and an authoritative, square-jawed manager in 1997."
19. Richard Hill
Miles says: "Look beyond the aberration that was 2005 and, when this man was on the field, the Lions were always winning - understated but he should never be underrated."
20. Fergus Slattery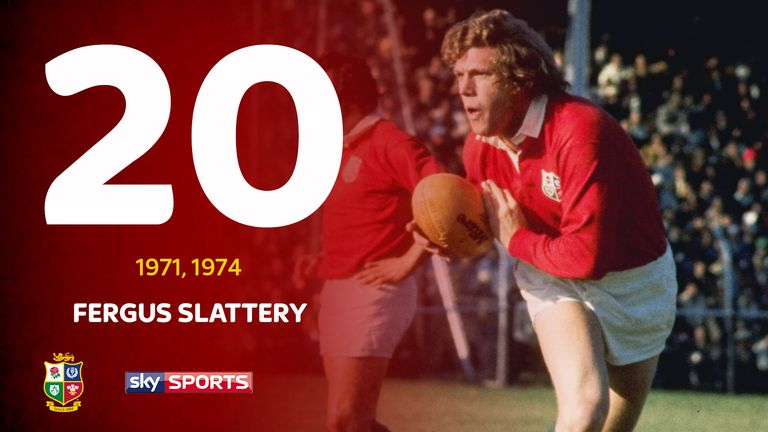 Miles says: "With unquenchable drive, this force of nature would never give anything up to be a constant thorn in the opposition's side."
The 2017 British and Irish Lions tour to New Zealand will be broadcast live on Sky Sports from June 3