Rugby Union Expert & Columnist
Stuart Barnes' talking points: Boring Bath, brilliant Cipriani and classy Clermont
Last Updated: 04/09/18 10:20am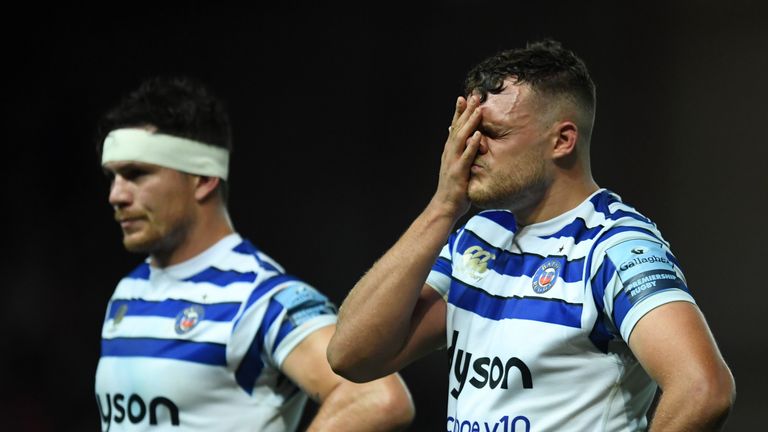 Sky Sports' Stuart Barnes casts an eye across the latest rugby union action across the globe and ahead to the latest round of The Rugby Championship.
As if we've never been apart. Time flies when you are having fun and I can't deny it was a glorious summer spent with family and friends...but back to business, the season started for the British and Irish sides on the weekend and for a few it must have felt as if the clock was ticking interminably slowly.
1. Bath were the worst of the four Premiership teams I saw over the weekend (I'll catch up on another four on Tuesday). I featured them in my Monday newspaper column. It wasn't the errors they made as much as the lack of them, the lack of invention and wit.
Forget the Homer aberration that was a one-off moment of stupidity. To be successful, one has to be almost ground breaking in your ball control - think Ireland and Exeter - or capable of opening defences with individual skill. Bath are neither. A lot of thinking is required at The Rec, they'll probably just work harder.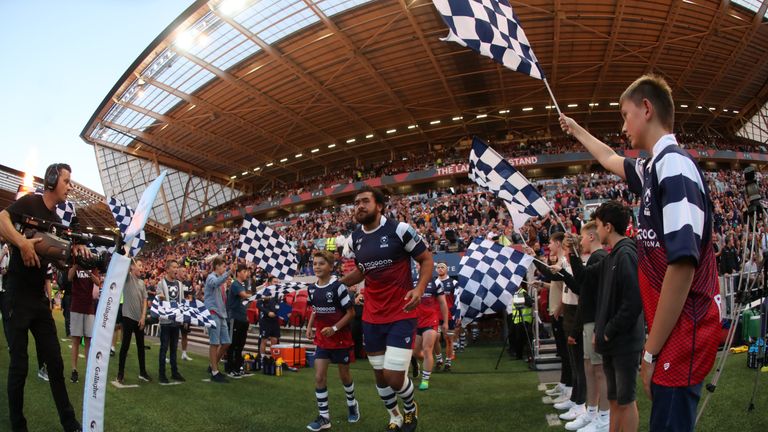 2. There were 26,000 plus fans at Ashton Gate; there's no doubt this was one hell of an occasion and credit to a Bristol team who struggled in the set piece but have a willingness to play in the loose which Bath did not match. To the occasion itself.
A lot of people get carried away by the packed stands and the noise. An occasion isn't necessarily a great game (although all Bristol fans are excused this particular error of judgement last Friday). Take the crowd and the rivalry out of the equation and we had ourselves a Premiership game of pretty low standards.
3. The next morning I flicked on the TV and, lo and behold, there was North Harbour playing Tasman in the Mitre Cup. I witnessed more offloading skills and subtle support lines in five minutes than Bath managed all game.
Yes, there were enough holes in the stands to deny the game any status as an 'occasion' but for quality this provincial Kiwi match was different class to an English Premiership game.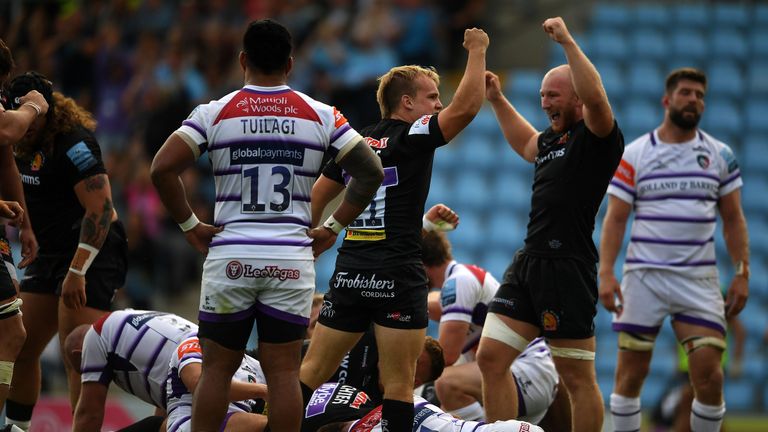 4. You may have noted that I described my old team as the worst I saw in talking point one. I don't like to comment upon teams, individuals and matches I have not seen but some pretty decent judges have been giving poor old Leicester a terrible time of it.
Forty points is not a tally the Leicester of old dreamed of conceding in their worst nightmares. Exeter, by all accounts, were Exeter. If I see anything different when I watch that one I'll let you know next week.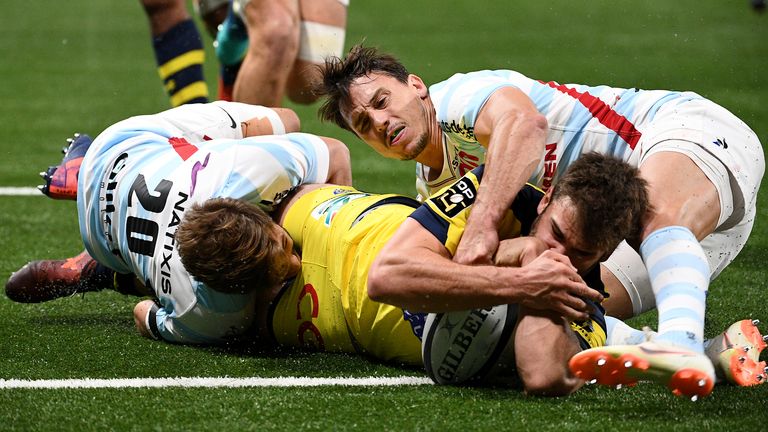 5. Leicester were not the only mega club to concede forty. The 'Big Bucks of Racing' were roasted by Clermont Auvergne.
My sources deep in the heart of the French scene have been telling me all summer Clermont are the team to beat this season. Last year's horrors are history. Lopez is fit and well to guide them. As they have not qualified for the Champions Cup, they'll have few distractions to stop them steamrollering their way through France.
Typical Clermont, they've got another team good enough to push for glory in Europe and they are in the wrong competition. They'll be missed on the main stage.
6. On the subject of 'the main stage' it is Rugby Championship time again. Argentina travel to my very favourite New Zealand town, Nelson, to meet the All Blacks.
In Brisbane, Australia face South Africa. This one is compelling. I wouldn't be surprised if the Australian attack caused chaos for a South African team taking its time to work out the art of defence. Either way there will be gnashing of teeth for the losers, Australia or South Africa.
These are two games no self-respecting fan would contemplate missing. Both games will be on Sky Sports - New Zealand v Argentina (Sky Sports Main Event and Sky Sports Action from 8am) and Australia v South Africa (Sky Sports Action from 10.30am).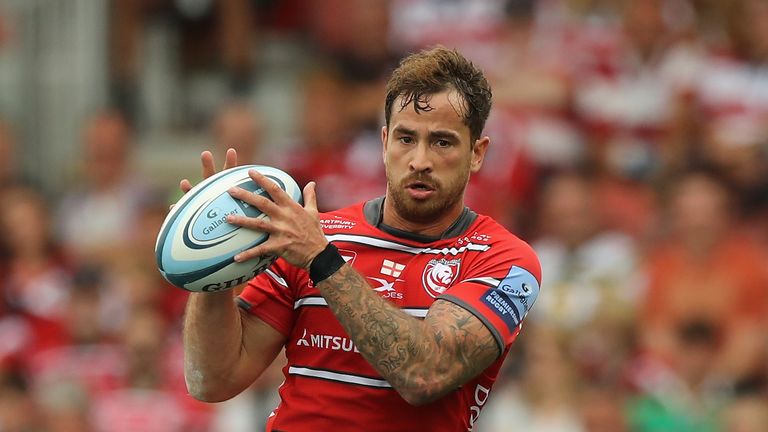 7. Danny Cipriani came up with a pass that any of the Springboks or Australians would have been proud. His bullet of a 20 metres plus pass against Northampton was the highlight of my weekend's viewing.
I haven't seen George Ford yet but if Jones is going to pick players on recent international and current club form, it is the Gloucester fly-half very much in pole position.
8. My Saturday was predominantly spent in Ealing where the Trailfinders kindly kept me supplied with tea as I watched Danny's dreamy passes and Dan Biggar's nervy first eighty as a Saint. I don't remember any fly-half making a total mess of three restarts...shocking stuff but the Welshman will rebound...where were we?
Yes, the Trailfinders against London Irish. Not a bad game, enough offloading from the home team to keep me happy and their fans encouraged but too much scrum power from the Irish.
With Ben Meehan operating behind a dominant pack they held an ace too many although I don't think Declan Kidney will be impressed with London Irish's all round performance.
9. PRO14 witnessed another impressive win for Leinster, away to the Blues. The number of players omitted from their lineup doesn't do much for the image of the competition but you have to take your hat off to the strength of the champions' squad. Elsewhere a Scarlets squad with Jonathan Davies back in the ranks went down to Ulster. There are worse places to lose and it's a long season.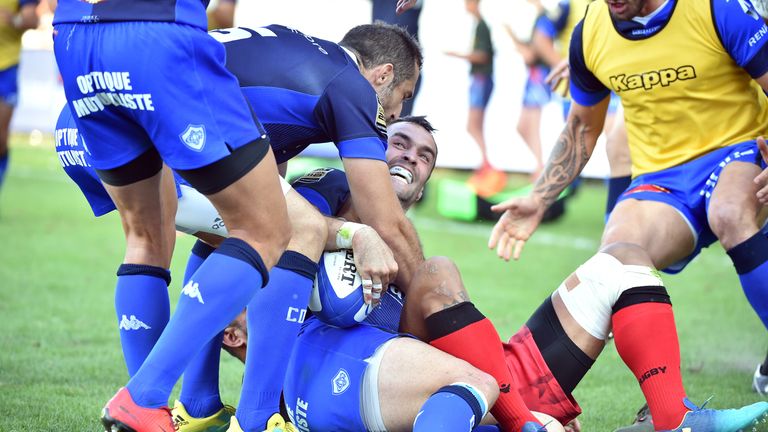 10. Finally, back to France. Castres have made a champion start to their defence of the title. An away win in Montpellier last weekend and a narrow triumph at home to Lyon this week.
Full marks to these fabulous fighters. At the other end of the 'Big Budget' league, Stade Francais backed up their demolition of Perpignan with a steady win at home to the dangerous Bordeaux Begles side. Is it my imagination or is there a little more rugby being played this season across the Channel? The sun is shining, the grounds are firm...joue joue, while you can.