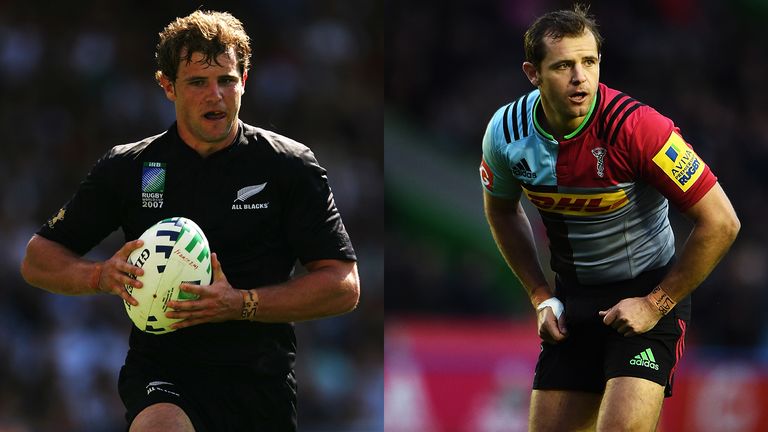 Harlequins and All Blacks star Nick Evans speaks to Rupert Cox about why New Zealand are No.1, that loss in 2007 and stag weekends….
With 16 All Blacks caps and 208 for Harlequins, Evans called time on his playing days in April 2017 but is still heavily involved at Quins where his official title is 'skills and off-the-ball coach'.
Evans looks back at his career including New Zealand's shock exit from the 2007 World Cup where they were beaten by France in the quarter-finals.
"It still hurts, it still hurts," admitted Evans. "Not many people get an opportunity to go to a World Cup - we were such a good team, winning Grand Slams and the Tri-Nations. You look back and think 'How', but that is sport."
Evans returned to New Zealand but with the rise of Dan Carter in the No 10 shirt for the All Blacks, he realised his international career would be limited. His decision to leave New Zealand and head to England to play in the Premiership was a difficult one, but at the end of the day his desire to play rugby, and lots of rugby, was the deciding factor and after plenty of research, decided that Harlequins was the best fit for him.
Evans also talks about how he dabbled with a career in Aussie Rules, wearing an 'I Love Dan Carter' T-shirt on his stag do and fishing!
Click here to listen to all of that and more in the latest episode of Will Greenwood's Rugby Podcast - the Nick Evans interview starts at 20:30