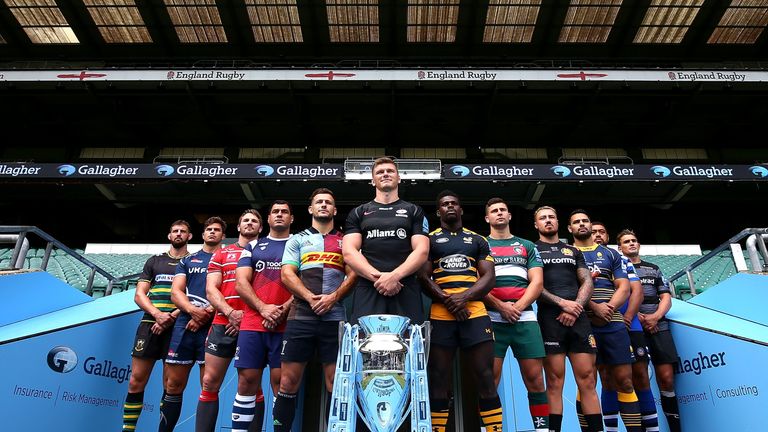 Promotion and relegation is back in the news as discussions take place over the feasibility of ring-fencing the Premiership and expanding the league from 12 to 13.
Exeter are always shown as the shining light as to why promotion and relegation should remain. Promoted, back in 2010, the Chiefs have become a major force in the Premiership, winning the title in the 2016/17 season and being finalists in the 2015/16 and 2017/18 season.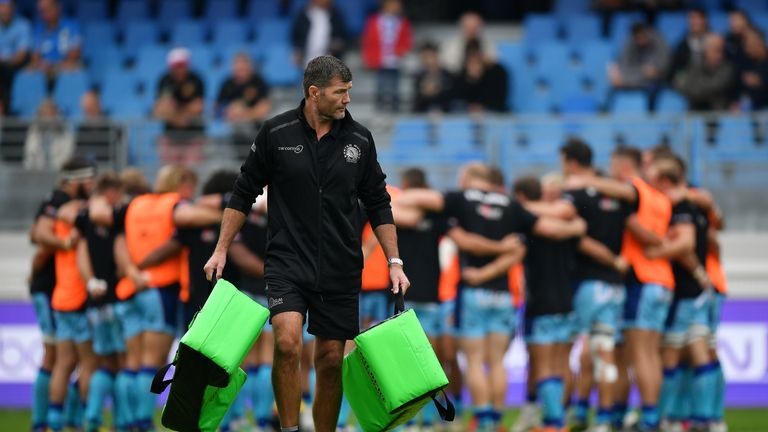 One of the stalwarts of the club through their Championship days was Rob Baxter who played for the club for 14 years - 10 as club captain, before taking over as coach in 2009.
Because of the journey that Baxter and Exeter have been on, he feels he cannot give a balanced view on the subject but believes there are solid business reasons for considering it.
"I think it is wrong for me to make a comment on it because of the situation we have come from," explained Baxter on the Will Greenwood podcast.
"That does not mean there are not good arguments for and against for both scenarios. I understand them both, but if someone is going to ask me directly what I feel about ring-fencing, well I am always going to say that I feel uncomfortable with it. I don't think there is one right answer and the challenge is for everyone to make the right decision.
"Myself and Tony Rowe (Exeter's chief executive) have this conversation on a regular basis. Tony is a very successful businessman and wants to look at the scenario that is best for the Exeter Chiefs. He will look at the benefits of ring-fencing and look at the benefits of promotion and relegation."
With four points separating the bottom seven teams, there have been suggestions that some of the bigger clubs feel threatened by relegation which have prompted the latest debate. However, Baxter disagrees and says there are wider implications.
"I think it has more to do with the bigger picture rather than the block of teams in the relegation zone," added Baxter.
"What prompts the debate is that the competition needs to grow - which normally relates to investment and money coming into the competition. There is the bigger picture to look at and if the clubs become bigger, the wages become bigger and the whole competition becomes more attractive to TV then can you still afford to have a promotion and relegation set-up?"
One of the arguments put forward for ring-fencing is that clubs would be more open to using young local players rather than looking for foreign players which would ultimately help the England set-up as well. An argument that does not weigh up for Baxter who says that clubs would still want to create the best team they can.
"As far as young players go, well I can't talk for anyone else, but I don't think we (Exeter) could do anything else. I don't think we could bring players through quicker than we are already doing.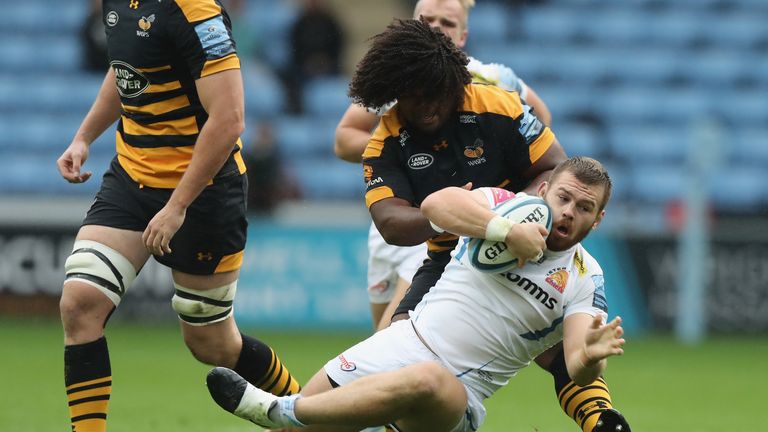 "Ultimately you still want to be successful, you still want to win competitions. I am assuming (if ring-fencing happened) there would still be a salary cap and how we used that to create a good team on the field would still be an issue.
"Teams won't be prepared to lose just because there is ring fencing, the pressure of relegation may ease a little bit, but at what stage will you say you are prepared to lose? If we say that teams will be prepared to lose, then it is not exactly going to be the best competition to watch is it?"
Click here to listen to the full podcast, including Baxter's thoughts on Premiership ring-fencing and the Chiefs' European ambitions