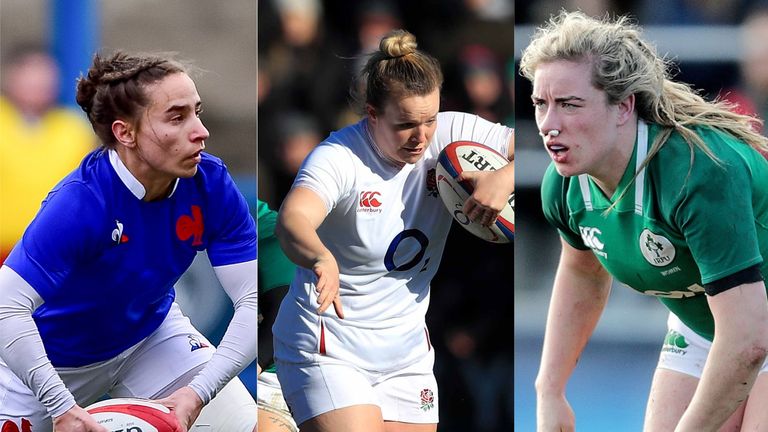 Picking a Six Nations XV is hard enough at the best of times, however, this year has been even tougher.
The 2020 campaign was suspended due to the coronavirus pandemic with six games still to be played. Whether the tournament will be played later on in the year remains to be seen, but we were still treated to some superb performances from the matches that did go ahead.
Red Roses great Giselle Mathers cast her eye over the games that were played and picked her team based on the performances...
15. Chloe Rollie (Scotland)
Eimear Considine was good for Ireland but Rollie's elusive running skills were a joy to watch, with a fantastic eye for a gap and serious acceleration. She is a constant threat in attack.
14. Abby Dow (England)
The try she scored against Scotland was for me the solo try of the tournament. Everything you want in a winger - that beautiful combination of power, pace and aggression. She was strong under the high ball, had a high tackle count, and was always looking for work.
13. Emily Scarratt (England)
A big-time player. When it really matters she delivered and was outstanding against France making a match-winning impact. Sees space and knows how to get the ball there. Defences can't take their eyes off her so her very presence makes space for others.
12. Amber Reed (England)
French centre Gabrielle Vernier was promising but sadly was injured in the first game. Reed came back from injury and produced some classy moments - her offload to Scarratt against France was superb. Defensively sound in the midfield and her kick-chase work against Wales was exceptional.
11. Cyrielle Banet (France)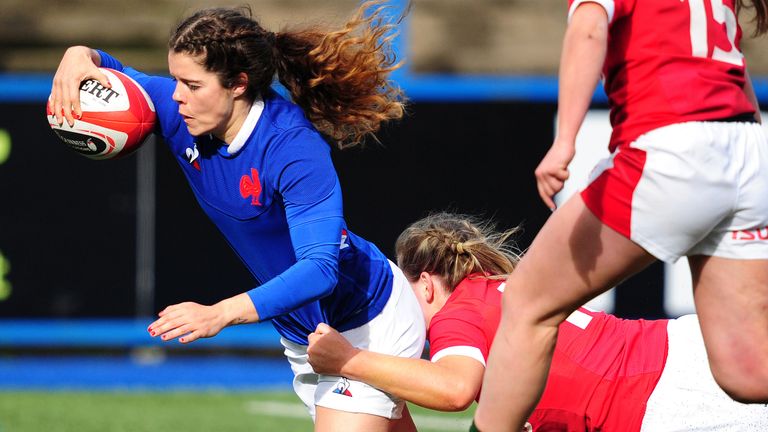 She has been playing on the right wing but we had to get her in. Young Beibhinn Parsons challenged here and is one to watch in the future but Banet with her all or nothing determination broke several tackles with ball in hand and progressed as a player throughout the tournament, her sensational length of the field try against Italy the pick of her contributions.
10. Katy Daly Maclean (England)
Quite simply bosses the game. Her delivery to players on the line was too much for defences and created countless line breaks for her team. Possess that rare gift of seeming to have so much time and was a run, pass, kick threat in every game. Put in a solid defensive shift too! She was the stand-out fly-half in this competition.
9. Laure Sansus (France)
A special player who for me has been the find of the tournament. The true Petite Générale. She has produced consistently threatening performances and has ousted the also very gifted Pauline Bourdon to the 10 shirt such has been her command of the position. Brave, a real menace on the edge of a breakdown and the ability to create space for others, a joy to watch.
1. Lise Arricastre (France)
Ireland's Lindsay Peat was unlucky to miss out but Arricastre was superb for France - part of the scrum that has dominated this year's championship and caused England some serious issues.
2. Cliodhna Moloney (Ireland)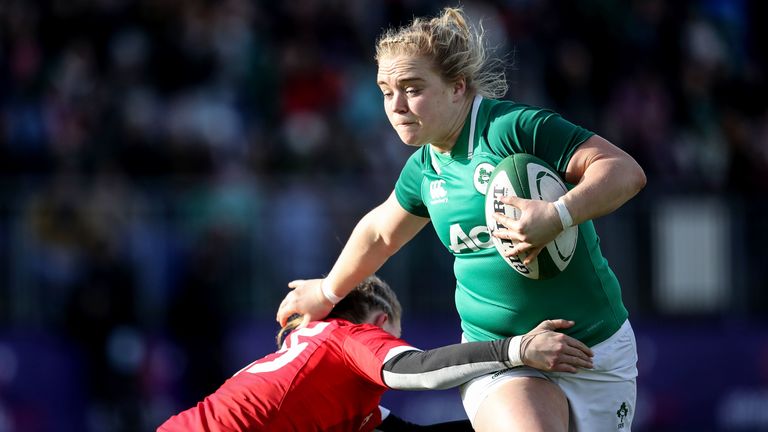 Moloney has had an exceptional tournament. A huge physical presence on both sides of the ball, dominant tackles, aggressive breakdown work and has scored tries as well, not to mention her lineout work has been on point too. Produced a player of the match performance against Wales.
3. Linda Djougang (Ireland)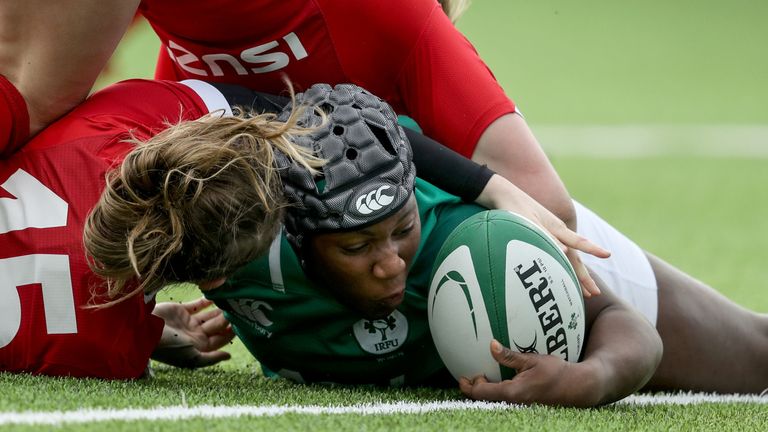 Sarah Bern ran this close but has only started one game this campaign and Djougang has made a massive impact. A powerful scrummager on both sides of the scrum and a huge work rate. Her highlight being a cracking try against Wales and with only a few caps to her name she is only going to get better.
4. Poppy Cleall (England)
Cleall has brought a huge energetic physicality and is incredibly difficult to stop with ball in hand. A skilful lock with an eye for the try line, a very powerful player who has really stamped her mark on this 6N campaign.
5. Zoe Aldcroft (England)
Zoe is not a show pony preferring to operate in the tight spaces, clearing rucks, hitting tackles, securing the ball and shining in her 1st phase responsibilities and she has been the outstanding forward of the 6 Nations in this role.
Her incessant work rate has produced quick ball time and again allowing others around her to catch the eye. She has had the added responsibility of running the lineouts for the first time which she has shown great prowess in too. One for the purist!
6. Sarah Beckett (England)
Consistently stuck her hand up to steal yards - carries hard and tackles harder. A real physical presence on the side of the scrum and moved to No 8 against Wales where she also impressed. She is only 21 but is another which so much more to come.
7. Edel McMahon (Ireland)
Vicky Fleetwood was a big contender but McMahon has been quite outstanding in her defensive and breakdown contributions. She has snuffed out many an opposition attack single-handedly and was a real menace over the ball allowing her team-mates the opportunity to organise in defence. Her tackle count is continually off the scale. Punches well above her weight!
8. Siwan Lillicrap (Wales)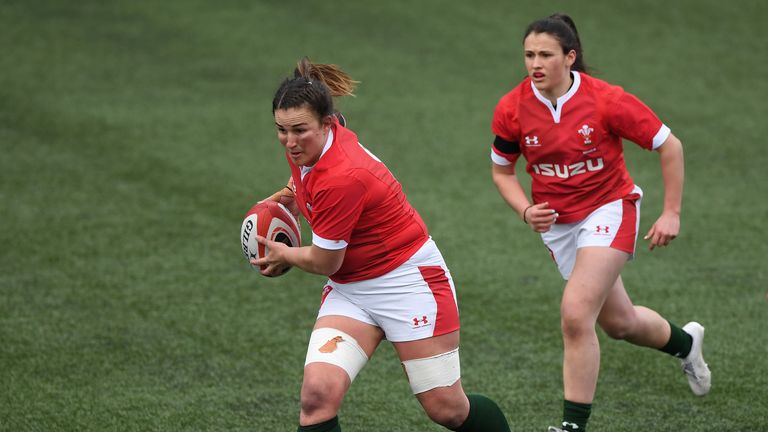 To shine game in game out in a young Welsh team who have struggled is very difficult to do and Lillicrap has achieved that in style. A passionate, aggressive player who dominates the collision areas and shows real composure at the base of the scrum regardless of the quality of the ball. Throughout the tournament she consistently left everything out on the field and led by example.