Thomas Young on father Dai saving his career, Wales omissions, Wasps and the future
"He took a gamble on me, thought there was an opportunity here, saved my career and thankfully it's worked out."
By Michael Cantillon
Last Updated: 31/08/18 11:38pm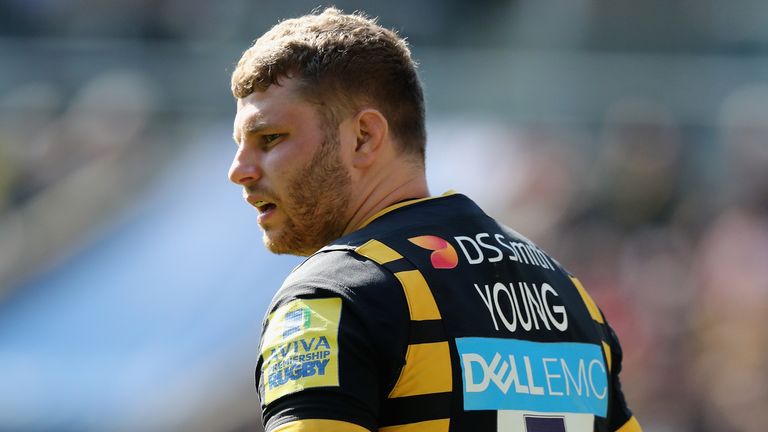 Wasps flanker Thomas Young chats exclusively to Sky Sports Rugby about his career being saved, his Wales omissions and the new Premiership season.
Like father, like son. A well-worn, ancient proverb which has been prevalent in the English language since the 1300s.
To grow up with a father as a professional sports person, the natural progression for such a child is often to venture into the specific sport their parent has excelled at.
What is rarer, but still present nonetheless, is for someone to breakthrough professionally in a chosen sport and be coached by their parent.
In football, Nigel Clough was promoted from the Nottingham Forest academy and played over 300 times for the club under his father Brian. Jordi Cruyff made his debut at Barcelona with father Johan in charge.
Frank Lampard caught his break at West Ham with father Frank Lampard Sr on the coaching staff and uncle Harry Redknapp at the helm - Redknapp would link up with son Jamie at Southampton later in their respective careers.
Nico Rosberg was managed by father Keke upon his entering into Formula One and would go on to become just the second father-son pairing in history to both win the Championship after Graham and Damon Hill. Chris Eubank is currently involved in his son Eubank Jr's career.
In rugby, such occurrences seem to have appeared more frequently in recent years. George Ford played under father Mike at Bath, Jim Mallinder brought through son Harry at Northampton Saints, Andy Farrell has coached son Owen at Saracens, England and the British & Irish Lions.
New Gloucester head coach Johan Ackermann brought son Ruan over with him from the Lions in South Africa to the Cherry & Whites. And at Wasps, Welsh flanker Thomas Young plays under father Dai.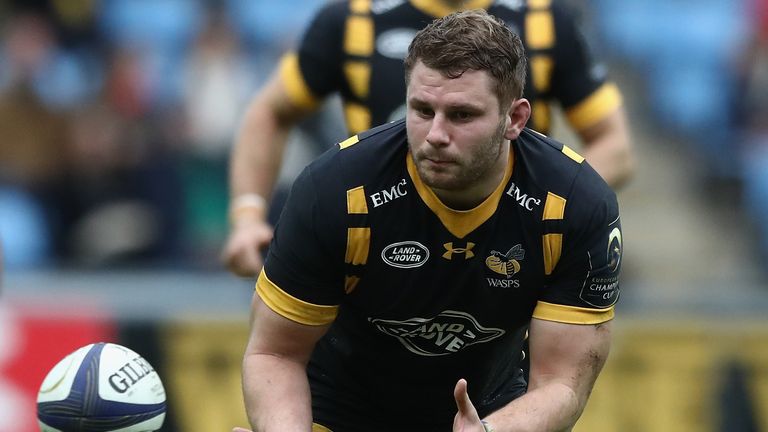 On an overcast Wednesday morning in Coventry, the 26-year-old sits in the first row of seats among the stands at the Ricoh Arena. Above the mowers operating on Wasps' resplendent-looking pitch ahead of the new Premiership season, Young ponders over the father-son dynamic in sport, and his own circumstance.
"It's probably more difficult for him," Young says, sat in full kit and bright white boots having just stepped away from the new squad photo.
"I probably had to prove myself a bit more to the other players - prove that I was able to play and worthy of a spot and hopefully I've done that.
"But it's probably more difficult for him in the father-son role as head coach here at Wasps.
"In fairness to him, he saved my career. He offered me a contract when things weren't going well back home, they were going backwards.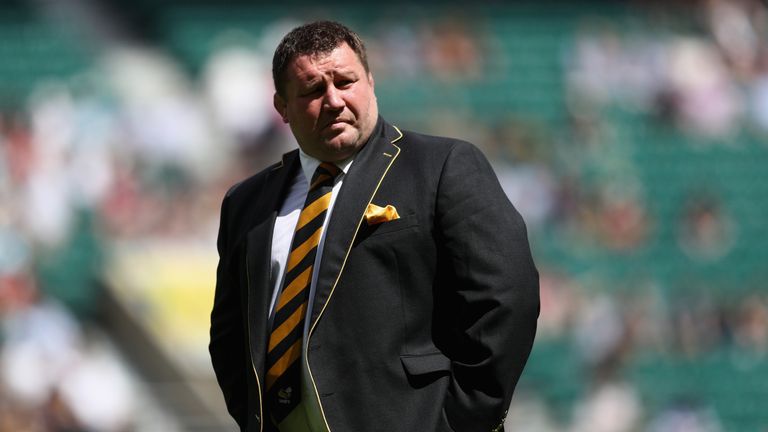 "He backed me but it was then down to me to prove what I could do to everyone else and hopefully I've done that and can make a name for myself now."
***************
The eldest of three boys to Dai and April Young, it was always rugby for Thomas growing up in Aberdare, South Wales after living four years of his early life in Salford with his father forging a six-year rugby league career.
Initially keen to play in the backs as a full-back or inside-centre, Young's father moved him into the forwards when on the cusp of entering XV aside.
Brothers Lewis and Owen, now 25 and 22 and also both backrows, currently play semi-professionally for Ebbw Vale RFC in Wales.
"Mum worked in a comprehensive school," Young says. "She was a big part of everything too, she did so much for us.
"Dad was obviously busy with rugby and she would drive us everywhere, cleaning our kit, unpacking our kit, making sure we were all right.
"All three of us are so grateful to both our parents for what they did for us when we were younger.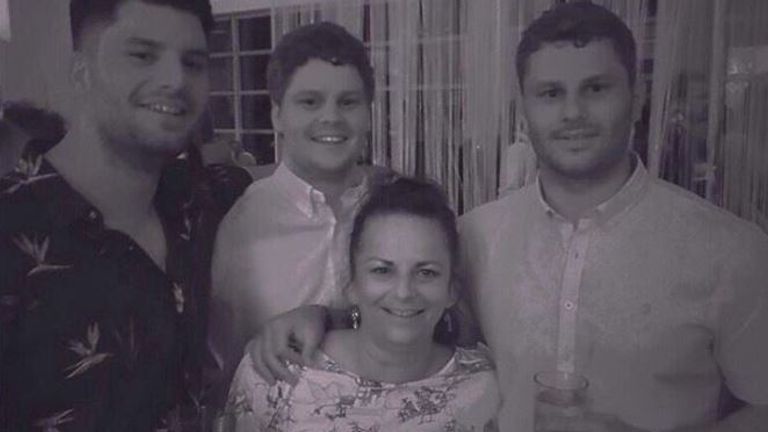 "I actually went to watch my brothers at weekend as they were playing together in a pre-season friendly against Ampthill, which was nice because I don't often get back to see them.
"It was really great to watch them together."
Young began his professional career with the Cardiff Blues, where his father was head coach from 2003 to 2011.
It was in that final year that Young ultimately made his debut before his father left to Wasps. From there, Young Jr found it tough going - something Dai Young has suspected in interviews past had to do with an intention from forthcoming coaches to disassociate his name from the region.
Young made only eight starts in four years for the Blues, just two of which came in the PRO12.
"It was frustrating at the Blues," he says. "Obviously everyone wants to play, that's why you take up rugby, but at the time I had Martyn Williams and Sam Warburton ahead of me and we all know how well things worked out for both of them.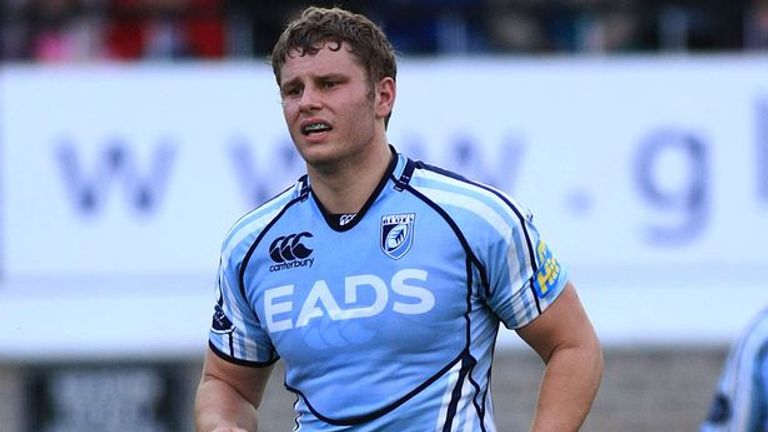 "Things didn't work out there and then an option came up to go to Gloucester and I thought, if I don't leave now I don't know if I ever will and I don't know how I'll ever progress.
"I had a couple of games there, there was a bit of uncertainty in terms of what was going on. I hadn't played a lot so I didn't have many options.
"And then my dad took a punt on me and thought I was capable, but I like to think now I've paid him back for taking a chance.
"But that's one thing I'll always be grateful for. And every time I play for Wasps, I know I've got to pay back the faith he showed in signing me in the first place.
"He took a gamble on me, thought there was an opportunity here, saved my career and thankfully it's worked out."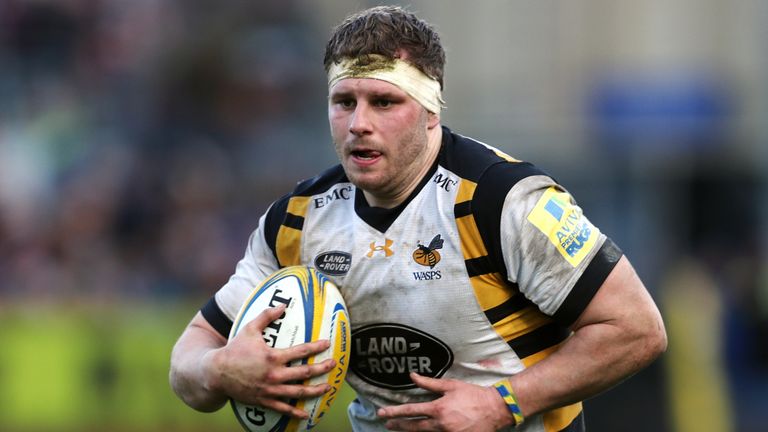 ***************
Young is not a man who regularly gives interviews. He's understated, humble, a bit shy even.
It's perhaps not an exercise he particularly enjoys but as the sun starts to breakthrough the clouds, he gets more comfortable.
He talks his off-season holiday to Turkey, loving the series Power on Netflix, his one-year-old French bulldog Ted and his wedding date for June next year to girlfriend Emma - the elder sister of Wales and Dragons backrow Ross Moriarty.
"I'm looking forward to it but I haven't got much of a say on that!" he quips. "As long as I turn up, she'll be happy!"
From a big day in the future, Young reminisces of a significant day in the past.
Having joined Wasps, he played alongside 111-cap George Smith the following year - with the Wallaby proving a huge influence on the Welshman's career - before being nominated for European Player of the Year the following season in 2016/17 such were the calibre of his performances.
Young was one of the most talked about rugby players in Wales, and though he did earn a maiden squad call-up for the 2017 Six Nations without featuring, it wasn't until June 2017 that he earned his first cap,
The rain lashed down at Eden Park that day as Young stood opposite a Tongan team performing the Sipi Tau. He'd achieved a childhood dream. He'd emulated his dad.
"It's a day I'll never forget.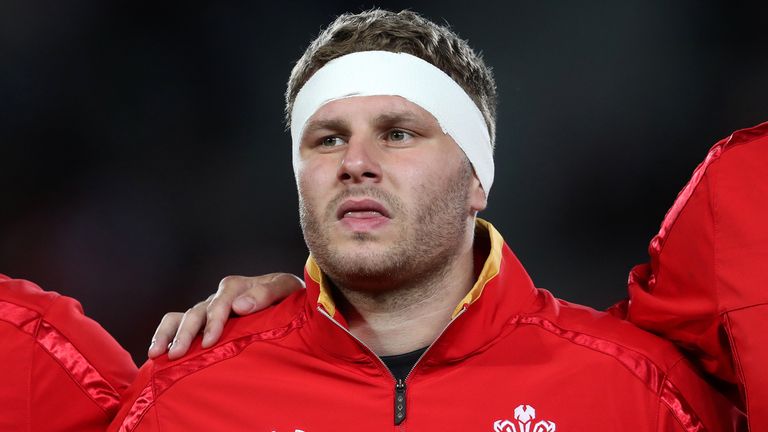 "I was hammering it down all day, soaking wet, but to get your first cap and to get it against Tonga and face their haka was special.
"To be fair, I actually wasn't as nervous as I thought I was going to be.
"It was an emotional time for my family because it's something you work hard towards and I owe a lot to my parents for that.
"They spent a lot of time with me and my brothers. And all the time my family gave me back home, dealing with the mood swings I can have when things didn't go right, they dealt with me so well.
"It's a privilege and was a massive honour. I just really enjoyed it."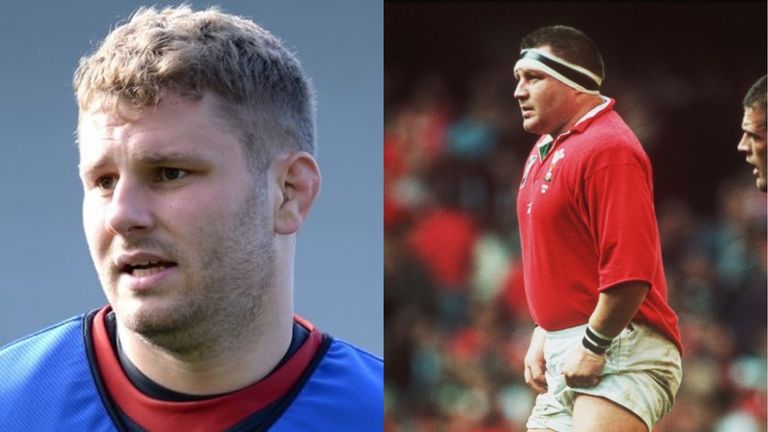 Since that June tour, however, Young has been omitted from Wales squads for November 2017, the 2018 Six Nations and Wales' tour to Argentina during the summer.
And this despite the fact his form has maintained for Wasps. Was he surprised himself?
"I can't concentrate on that stuff. I have to make sure I play well for Wasps. Selection is out of your hands, you can't really focus too much on that.
"Everybody wants to play for Wales. Everybody wants to play for their country. I just have to make sure I'm playing for Wasps.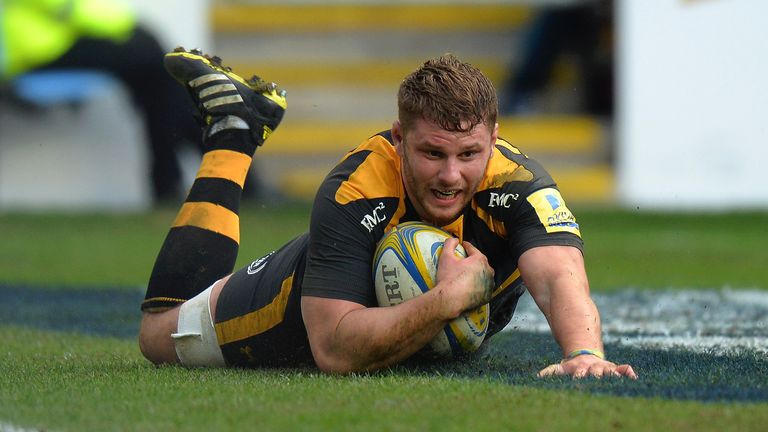 "With the squad and the backrow players we have here, if I change my focus from one thing to the other, I won't be in the Wasps team.
"It is disappointing not to be involved. Of course it is. But again, I have to make sure I'm playing well for Wasps.
"If I'm playing well for Wasps, I've got to make sure I'm happy and I'm happy doing that. Selection is out of your hands, you just can't control it. Every coach has their own opinion.
"I have to keep concentrating and make sure I'm training well and playing well to remain in the Wasps team. Whatever happens from that happens."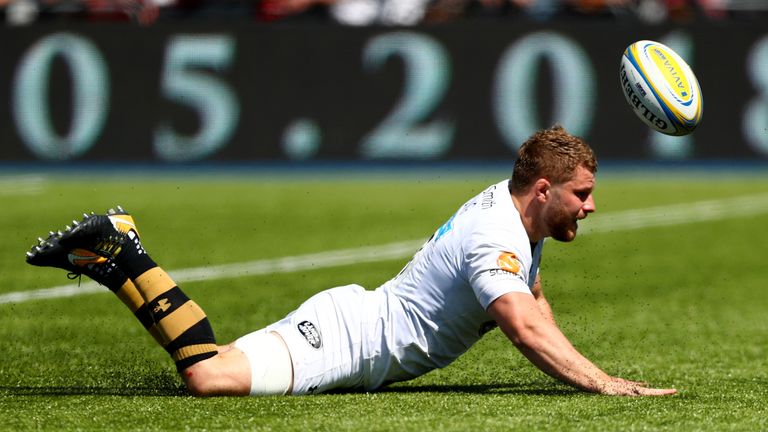 Young's current contract with Wasps lasts until 2020 and under the selection policy introduced by the WRU last season, the backrow is eligible for selection until this point.
After then, however, he would be ineligible under the current rules unless he were to return to Wales and play his club rugby there.
Has anyone from the Wales set-up been in touch during this latest period of Test exile? And does that potentially career-turning decision down the line ever cross his mind?
"No [nobody from Wales has been in touch]. I don't really know how it works either to be honest. Obviously I'm playing in England so I'm outside the window.
"As it stands now, I'm really happy at Wasps. I'm just focused on them.
"I haven't really thought about the selection policy and 2020 because you can't get distracted by other things. Circumstances do change but I have to focus at Wasps.
"I'm really happy at Wasps and the way things have gone, and I'm just looking forward to the start of the season."
Thinking back to how he ended up in the West Midlands, Young discusses the decision to leave his home nation over four years ago.
"I'd only ever lived in Wales so it was a big change and I learnt a lot of things outside of rugby leaving Wales. Particularly the cooking side of things, having to cook your own food after training for basically the first time.
"I was 21 and it was the first time leaving home. But I learnt a lot of life skills and it took me out of my comfort zone.
"There was lot of beans on toast I think and the odd poached egg! There was a lot of trial and error and see what I could come up with. I'm still not the best cook now mind! But I can cook up the simple things.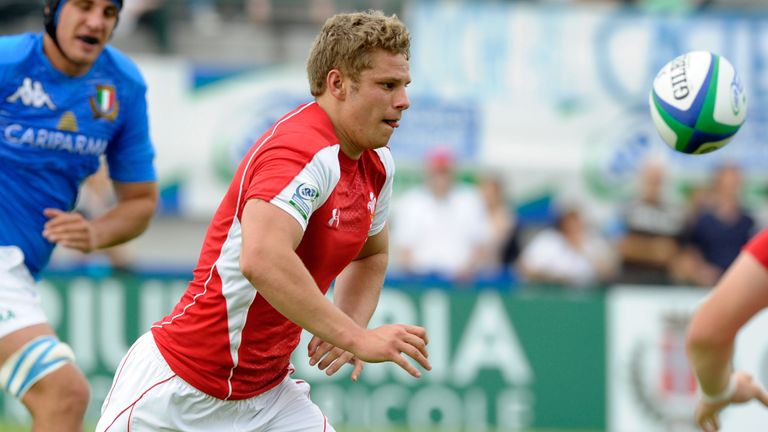 "Looking back, I'm glad I did it when I did, otherwise things may have gone the other direction and I could have stopped playing rugby professionally.
"It was a gamble I took, I like to think it paid off, but I still think I can improve. I'm going to keep working as hard as I can and hopefully improve again this season."
*************
In his four years at the club so far, Young has experienced three Premiership semi-finals and a final without silverware. Ahead of their Premiership opener away to Worcester on Saturday, the ambitions at Wasps - and for Young personally - have narrowed.
"It's massive for us. With the squad we've got and the calibre of players we've got, silverware is most definitely the goal for us. But we've got to make sure we start well and prepare well.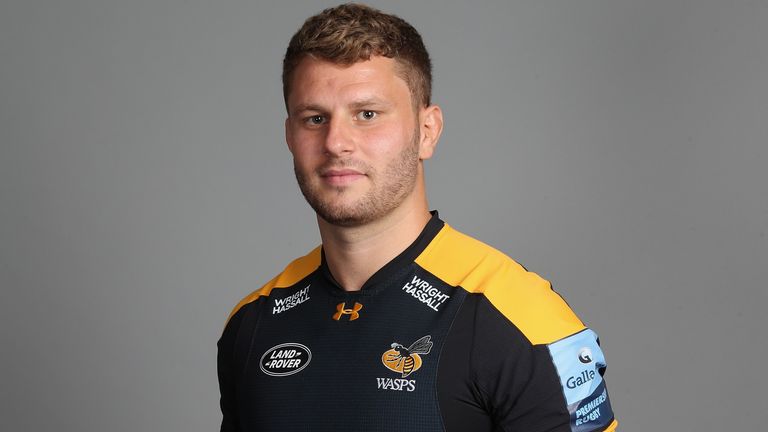 "We didn't start too well last year and we kind of dug ourselves into a hole. We still managed to make the semi-finals last year, but it's massive for us we start well this season.
"We've built every season but this season and going forward, it's an opportunity and it's a must that we build further on the foundations we've already set down.
"We just have to be not happy with getting to semi-finals anymore. We have to be pushing for more and that's what we're all focused on doing.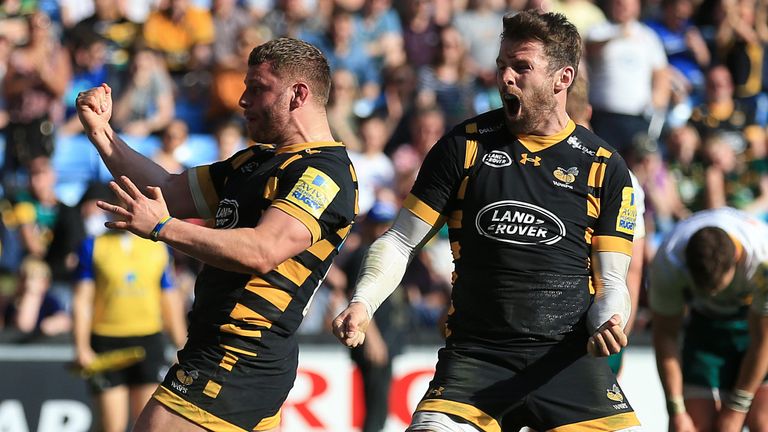 "I want to play at the highest level possible. I want to win silverware."
Test rugby, World Cups and British & Irish Lions tours. It's all there for Young, can he go on to attain it?