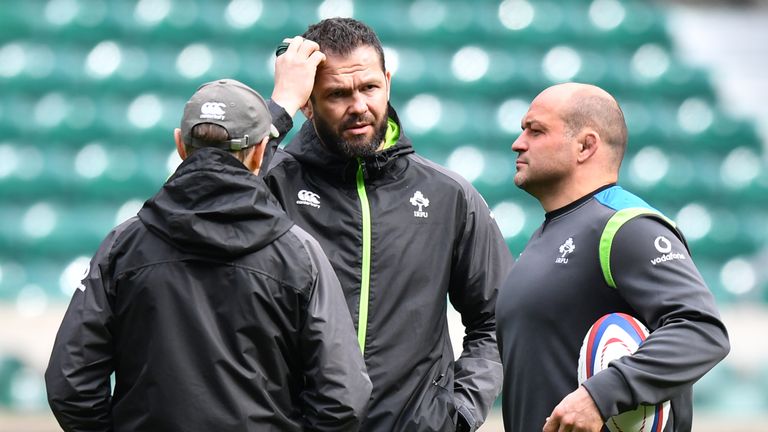 Rory Best believes Andy Farrell has the attributes to succeed as Ireland head coach when he succeeds Joe Schmidt after next year's World Cup.
Farrell has been part of Schmidt's coaching team as defence coach since 2016, having previously worked as England assistant coach for four years.
Schmidt led Ireland to an unbeaten autumn internationals campaign, including a memorable victory against back-to-back World Cup champions New Zealand, but Ireland captain Best is in no doubt about Farrell's ability to replace the Kiwi when he steps away from coaching next year.
"I think probably the thing that Faz (Farrell) does better than any other coach, he makes it feel personal for him," said Best.
"He really buys into it. He stands in front of you, he's a big frame, and he speaks, and it's impossible not to like him.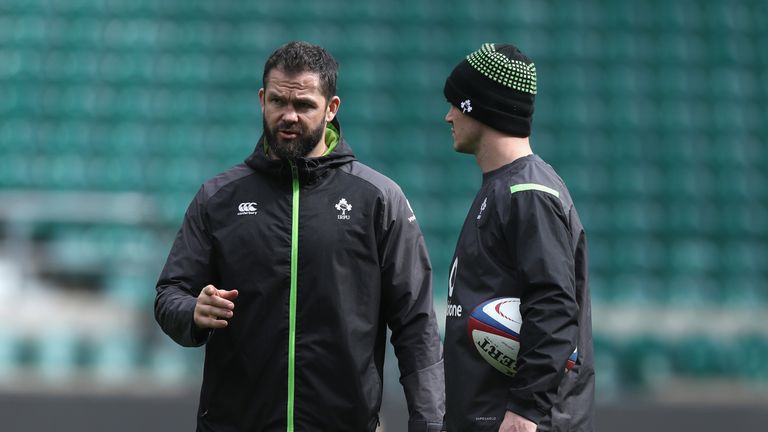 "But when he talks about defence, he makes you want to go and defend. If he talks about any aspect of the game, you just want to buy into it.
"One of the things about being a head coach that Joe got, yes it's about all the technicalities, but a lot of the time it's about being a good man-manager, being liked and knowing how to interact with the players.
"And probably there's nobody better than Faz for that. Whenever he asks you to do something, he has so much passion about it.
"He is driven. It's all about perfection, it's all about being driven and trying to be better.
"And if somebody gets in the way of us achieving that, we'll go past them, over them, whatever it takes."
Farrell worked as Saracens coach before moving into international coaching. The Ireland job will be his first as a head coach but Best believes the former dual-code international will make a smooth transition.
"Andy is a very smart rugby player, he was when he played and he is as a coach," Best said. "When you get somebody like that and you put them into an environment like we've been in for the last couple of years, he's going to learn a lot from Joe Schmidt.
"Joe's biggest legacy is going to be the coaches he leaves behind.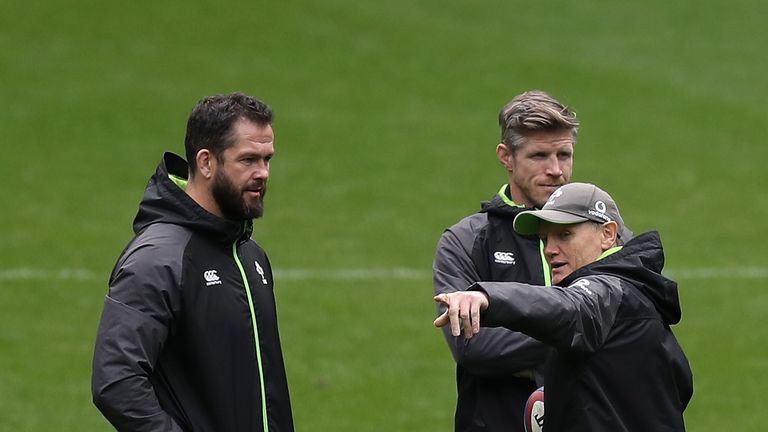 "Once the trophies have all been packed up and the dust has settled on them, it will be the coaches, the likes of Andy Farrell, Simon Easterby, Richie Murphy, some of the players he's coached too, you see it with Leo Cullen now; that is going to be his lasting legacy."