Miles Harrison's 50 greatest British and Irish Lions: 30-21
Last Updated: 14/05/17 1:06pm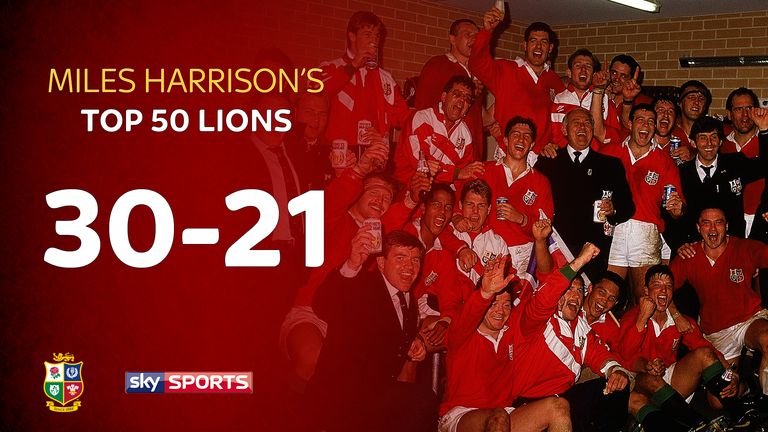 Miles Harrison continues his countdown to the 2017 Lions tour with a player each day from his list of the 50 greatest Lions.
We have already seen the likes of Neil Jenkins, Sam Warburton, Dean Richards and Dick Milliken in the first 10 names to be released by Miles, while Jason Robinson, Alun Wyn Jones and David Duckham made it into the 31-40 group.
But who makes it in as we get closer to Miles' greatest ever British and Irish Lion?
21. Lawrence Dallaglio
Miles says: "A born winner and an unbelievably powerful presence both on and off the field - my man of the series in 1997."
22. Derek & Scott Quinnell
Miles says: "This has to be a combination - how can you split a father and son who were both right at the heartbeat of their respective Lions tours?"
23. Gavin Hastings
Miles says: "He had commitment in spades which helped the Lions to a series win in 1989 and so nearly to another as skipper in 1993."
24. Ieuan Evans
Miles says: "Twice a series winner, he was a fleet-footed, devastating winger with a tenacious streak."
25. Paul O'Connell
Miles says: "The leader who was so close to taking the Lions to triumph in 2009 but was part of series glory four years later."
26. Finlay Calder
Miles says: "A rugged, series-winning captain who expected the best standards on and off the field and got them."
27. George North
Miles says: "He made a never to be forgotten impact with a series-defining contribution in 2013 - in every way the modern winger."
28. John Taylor
Miles says: "The tearaway flanker who could kick too - he was a permanent fixture in the Lions' greatest series."
29. John Pullin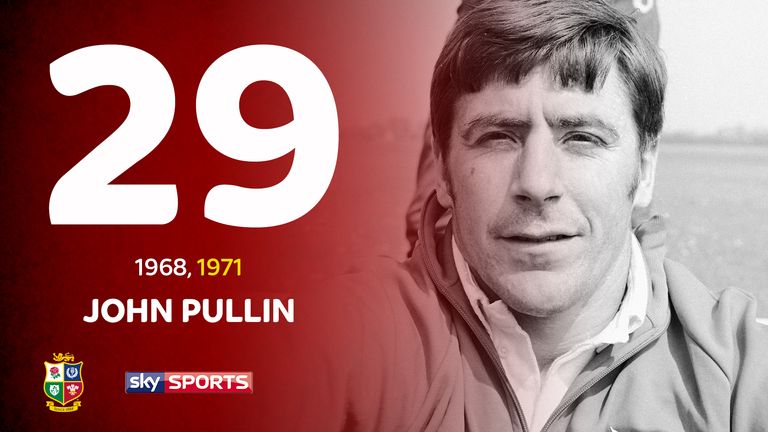 Miles says: "He had the beating of New Zealand: first with the Lions in 1971 and then with England and the Barbarians in 1973."
30. Tom Smith
Miles says: "An unassuming man who became the cornerstone of the series win in 1997 and was still No 1 when serving the Lions again in 2001."
Click here for Miles' greatest Lions: 40-31
Click here for Miles' greatest Lions: 50-41
The 2017 British and Irish Lions tour to New Zealand will be broadcast live on Sky Sports from June 3