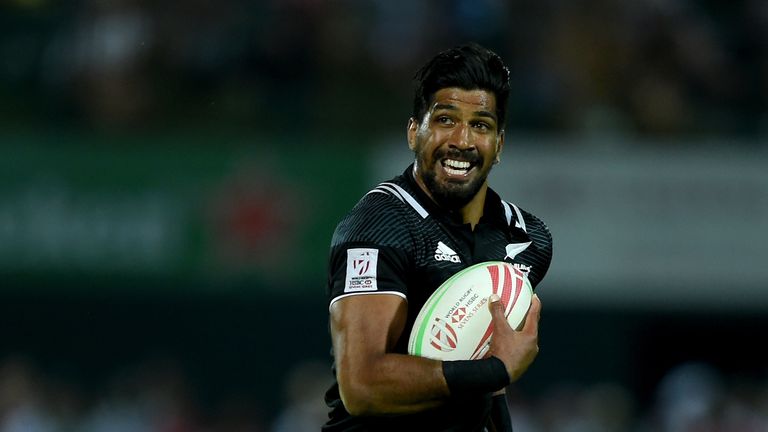 New Zealand won the Dubai Rugby Sevens title for a record-equalling sixth time after beating first-time finalists USA 21-5.
The Kiwis had comfortably beaten the Eagles on Friday in pool play, but the final was in the balance until two minutes to go, when Andrew Knewstubb's second conversion to Dylan Collier's try gave New Zealand a safe 14-5 lead.
Moments before, the USA knocked on and the ball went out. New Zealand, with the choice of scrum or lineout, chose a quick throw in which caught the USA napping and Collier lumbered 60 metres to the posts.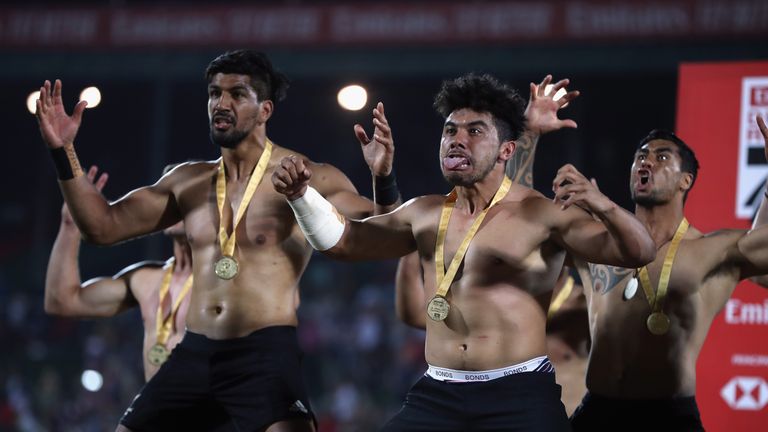 New Zealand had only two reserves instead of the usual five after a sapping 7-5 win over England in the semi-finals. But the Eagles, at full complement, could not expose the tired New Zealanders because they were unable to offload, and were plagued by errors.
Matai Leuta was stripped of the ball by Knewstubb near the tryline, and New Zealand used the turnover to score at the other end, as Tone Ng Shiu powered past Ben Pinkleman.
Another USA chance was wasted when Pinkleman's pass off the floor to Leuta was dropped, then Perry Baker spilled a catch on the right wing to end the half.
New Zealand were reduced to six at the start of the second half when Luke Masirewa was sin-binned for a high tackle, and a Martin Iosefo break drew the Kiwis to free Stephen Tomasin to score untouched for the Eagles.
But then the Americans knocked on at the restart, Collier caught them napping, and to cap a comical phase, they lost possession when they had eight men on the field.
A converted try to Ngarohi McGarvey Black finished the scoring, as the New Zealand men followed their women's team from a day before in becoming champions - though the men's last Dubai title was nine years ago.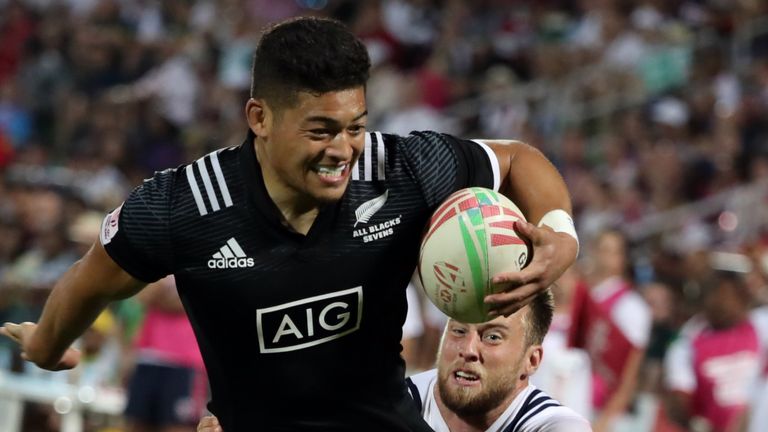 Far tougher was the semi-finals, where New Zealand scored early against England, led 7-5 at half-time, then spent the entire second half defending, as England remarkably did everything but score.
England, who beat defending champions South Africa in the quarter-finals, came from behind against Australia to finish third overall.
The USA had knocked out Fiji in the quarter-finals and Australia in the semis.
The next leg takes place in Cape Town next weekend.